Bug Fixes And Performance Improvements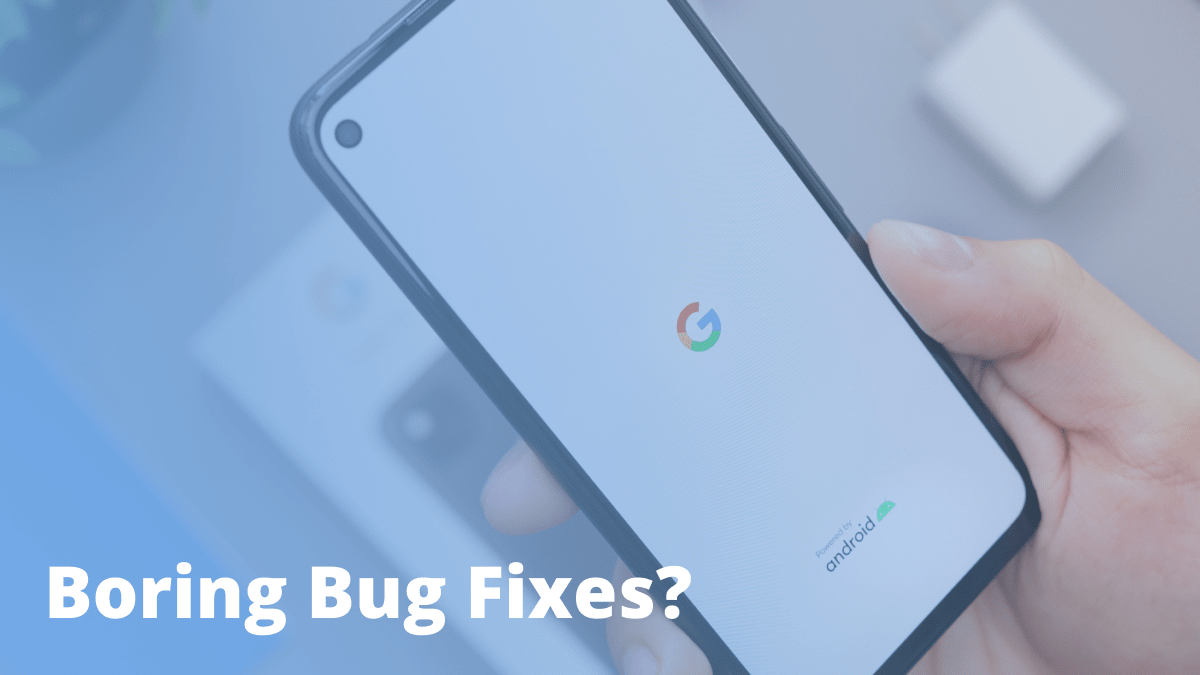 "Bug fixes and performance improvements" does it sound familiar? And it probably even doesn't matter what OS do you use: Android, iOS, macOS, Windows or any other platform. All of us use many different apps for different purposes and lots of them receiving frequent updates. Unfortunately, it is not always clear what has changed because the changelog wasn't updated properly or at all.
My name is Alexey, I am a huge Android fan and a maker of TestingCatalog. It is my first time on the Zheano blog and I would like to talk about apps, new features and how to find them!
So, is it a problem?
Not always, but you will have to spend your time, bandwidth and battery power for your apps to get them updated. The impact of such updates may also vary from zero to a huge boost in your productivity. We all use our phones differently, some users have hundreds of apps and spend 5+ hours there every day. As higher these numbers go, as higher the overall impact of this issue becomes.
Also, the worst case is when app updates are used as a marketing trick to increase user retention. People see that the app got a new update and opening it to check what's new did they get. But they didn't in fact.
But then, how do you know what has been changed?
One may say that simply using apps that value their users by adding clear changelogs for every update may be a solution. Unfortunately, that's not always the case. The main reason behind this is the char limit that Google Play and other platforms have on a text field that is available to devs for editing. This forces devs to push changelogs somewhere else and just adding a link to the Google Play form. It is definitely better than nothing but who reads hundreds of app blogs just to keep up with new features on their device?
And then here comes a bunch of popular apps from companies like Google, Facebook, Microsoft and others. Even if you read about a new feature on their blog that doesn't mean that you will have it immediately or maybe even at all. Gradual and regional rollouts, different A/B tests makes it even more complicated for users to keep track of "what's new" did they get.
Why do they even do this? Some features may be specific to one country while some features they would need to test with a small group of people first to make sure that there are no issues. Overall, there is always a cause behind a certain feature not being released fully. But again, this doesn't make it simpler for anyone.
So what can you do to stay informed?
1. Even if choosing one app with clear changelogs over another not a solution to all problems, it is still can be a good step forward. For example, Telegram and Signal would be better than WhatsApp or Messenger. In most cases, it will be true for every open source app over another that is not. FOSS community normally has better release standards when it comes to changelog updates.
The downside of this approach is that not every app has an open-source alternative and not every open-source app is easily usable.
2. Following app development blogs may help as well or you can just create a Twitter list with apps that you care about the most.
This means that you may have to filter lots of marketing noise and also keep track of a bunch of different information sources. Some teams use Telegram, some teams use Discord or Twitter or their own blog and the list of possibilities is almost endless. And what if you use a beta version of the app?
In-app changelogs is a great solution also but here you have to open every app individually. It takes a bunch of clicks to get there and most of the time only stable changes are getting published. Apps like Discord, Clubhouse, Firefox are doing a good job with in-app changelogs for example but there is still a big room for improvement.
Google Play, Clubhouse, Firefox
3. Reading news websites helps here too. This solution also helps when it comes to features that are not available to everyone yet. Even if developers are not publicly announcing a new feature they may start testing it with a selected number of users who then tip news outlets about it.
You may need to filter lot's of noise and normally only major releases are getting covered. The selection of apps is also quite limited.
Is it going to become better in future?
The effort that development teams take on this issue is usually headed towards their established user communities. Without a forcing policy from Google Play and other app stores, it is hard to imagine this situation to be any different and this is unlikely ever be a case.
That's also why TestingCatalog exists. There you can find info about new features available in many different Android apps. Descriptive headlines and clear screenshots allow users to skip update reports in seconds. A weekly newsletter is shaped in an alphabetical list of apps that got covered by news websites like XDA, 9to5google, Android Police and TestingCatalog itself.
There is just one Twitter account to follow if you want to receive daily updates and one newsletter to subscribe to if you want them to come on a weekly basis.
That's a pleasure for me to have a chance to write on this awesome blog. I am still using these Mr Robot wallpapers from the Zheano blog for a very long time! 🤩
Happy testing!