Digital Wellbeing – Lovely Apps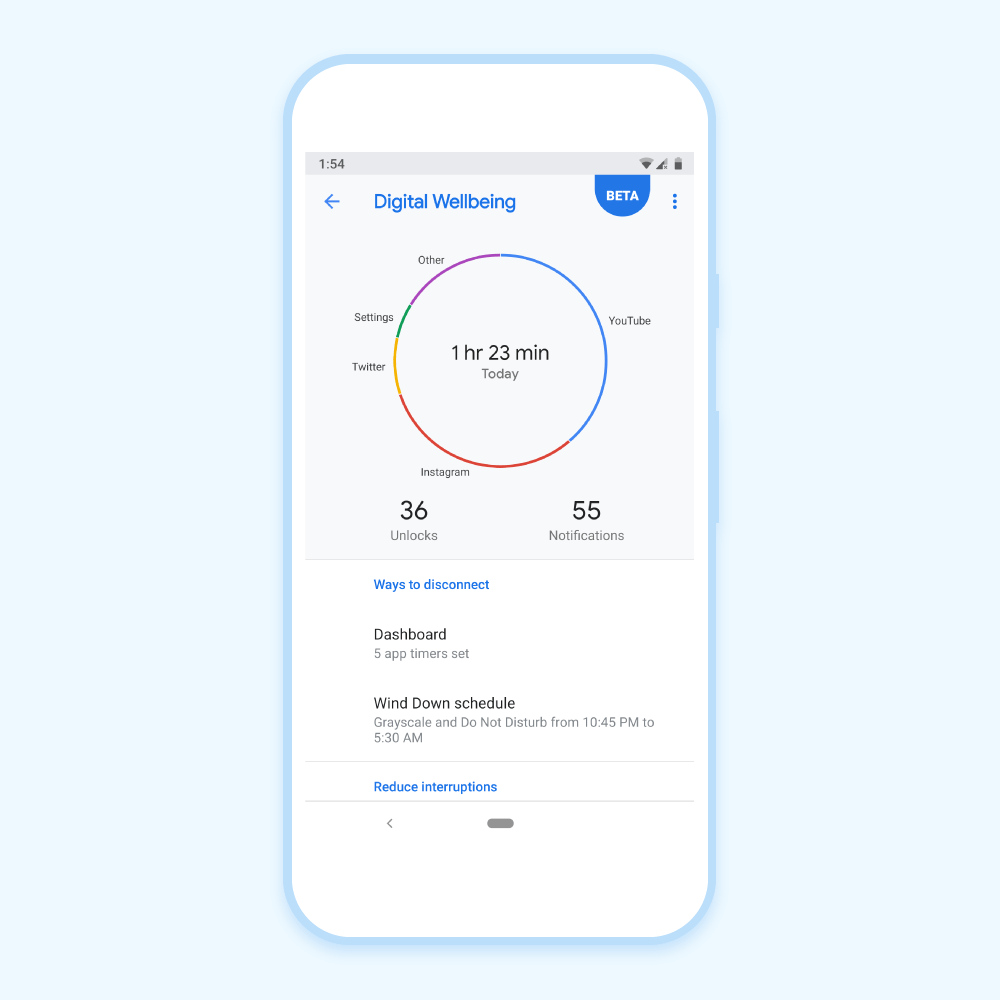 It's an Android Pie thing, something that your phone might never get.
Google introduced Digital Wellbeing at Google IO 2018. Their vision was immaculate, to help out with the usage of our mobile devices and services. With the official release of Android Pie, Google put out the first version of Digital Wellbeing for everyone who wants to test it out. Digital Wellbeing is still in beta and to have it, you need to opt-in. The process is relatively easy, but you need to have a device running Android Pie. If you have a Pixel device running Android Pie you can join beta here. The process shouldn't take too long and once completed you will be able to install Digital Wellbeing from the Google Play Store.
Android Pie and Digital Wellbeing
As you might already know I'm running an Android Pie custom rom on my Nexus 6P for a while now. I was somehow able to opt-in to that beta, and I've been testing Digital Wellbeing since I flashed Android Pie on my device. In this article, I want to talk about my experience with this service. I definitely won't go too deep into it because I need to admit, this didn't help me a lot. Well, because of my filled schedule I'm already trying to use my phone as little as possible. Digital Wellbeing is a good concept in my opinion, but it's gimmicky most of the time. Yes, some impressive features are implemented in the operating system but most of the time I don't open Settings so why should I spend my time looking at stats and numbers that don't really mean a lot to me. There are a bunch of stats that Google finally provide with Digital Wellbeing, and I think this is something every user should have at their glace but numbers you find there are not very useful since you can't compare it to other people and see if you really have some kind of problem using your phone.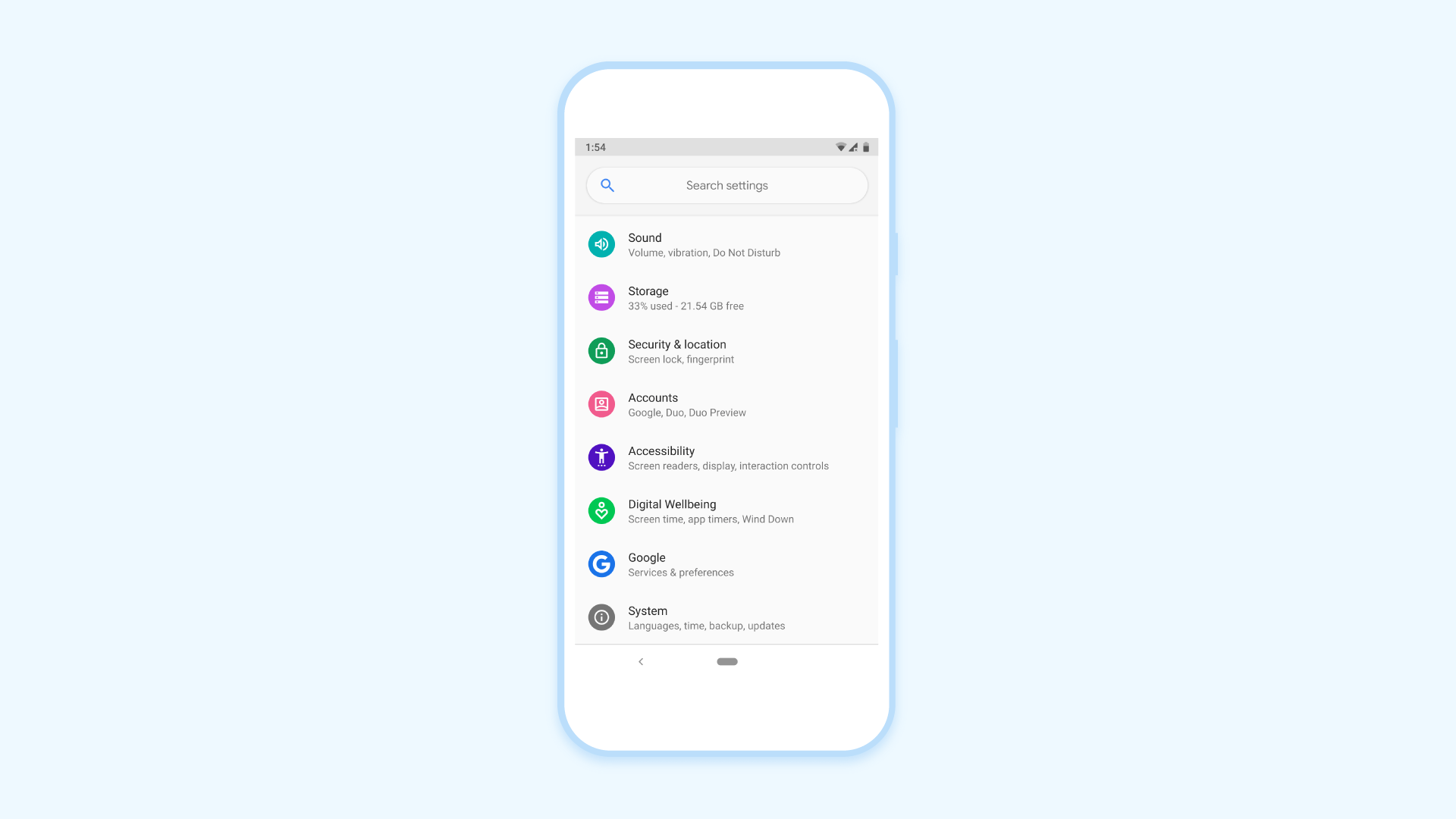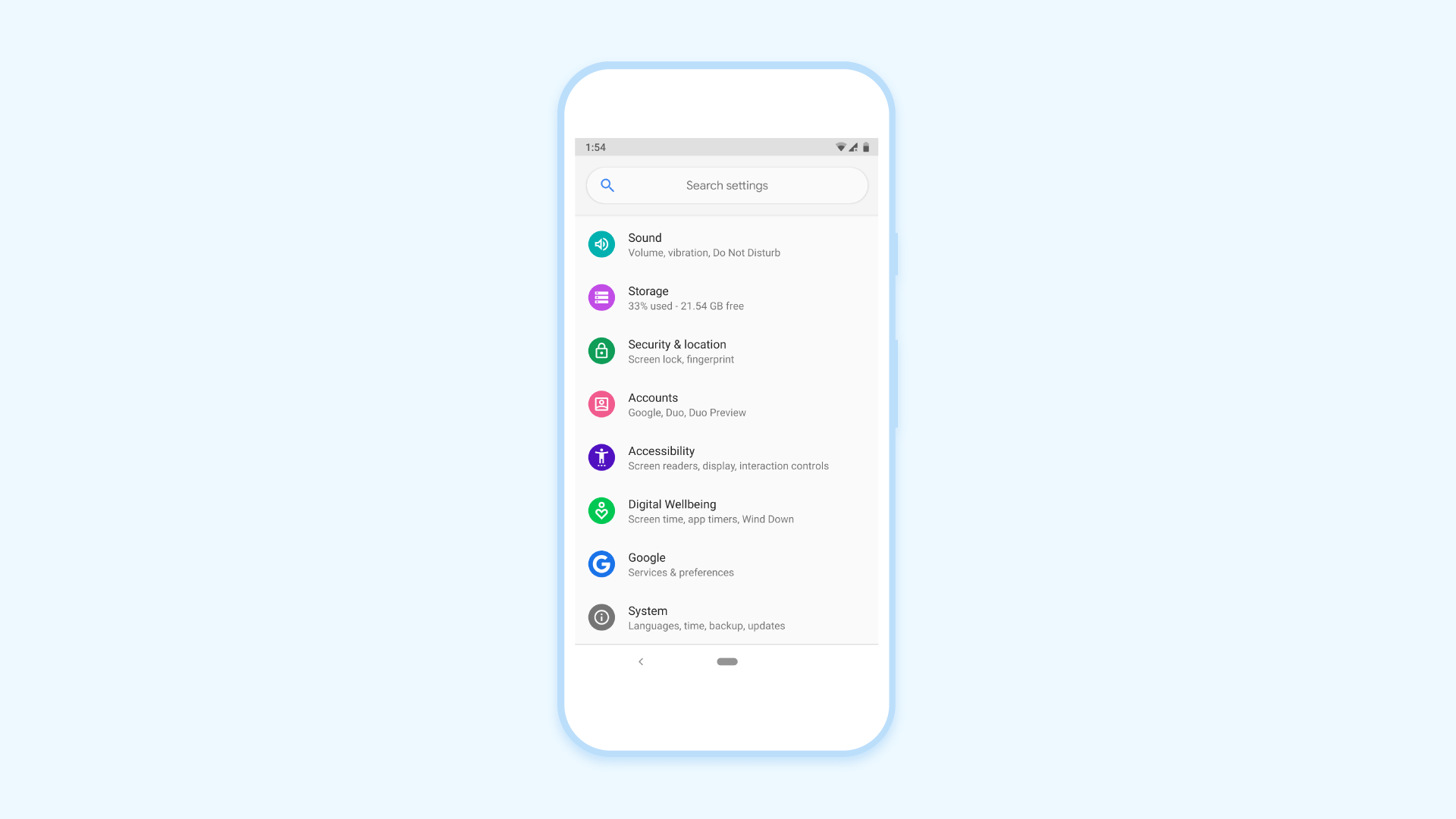 Digital Wellbeing for YouTube
Google is also trying to push this to some of their services like YouTube. YouTube just announce a set of new features for their mobile apps to help you get fewer notifications, show you stats of your watch time and help you disconnect from it when you pass certain about of time, that you can set it yourself. I don't find myself checking my watch time stats very often, but features like fewer notifications and ability to set a reminder do come in handy. All these features can be found by going to Settings > General, and there you can find Remind me to take a break, and Dark theme. If you go to Settings > Notifications, you can find Scheduled digest, this feature will deliver all of your notifications from YouTube once a day. And if you tap on your profile picture you will find Time watched option, there you will be able to see your stats. In the Time watched setting there's also a section at the bottom of the page called Tools to manage your YouTube time with all of the features mentioned above (except for Dark mode). My favorite feature from this release must be the dark mode option, but that has nothing to do with Digital Wellbeing. You can download the latest apk of YouTube right now to get those features even if your phone isn't on Pie.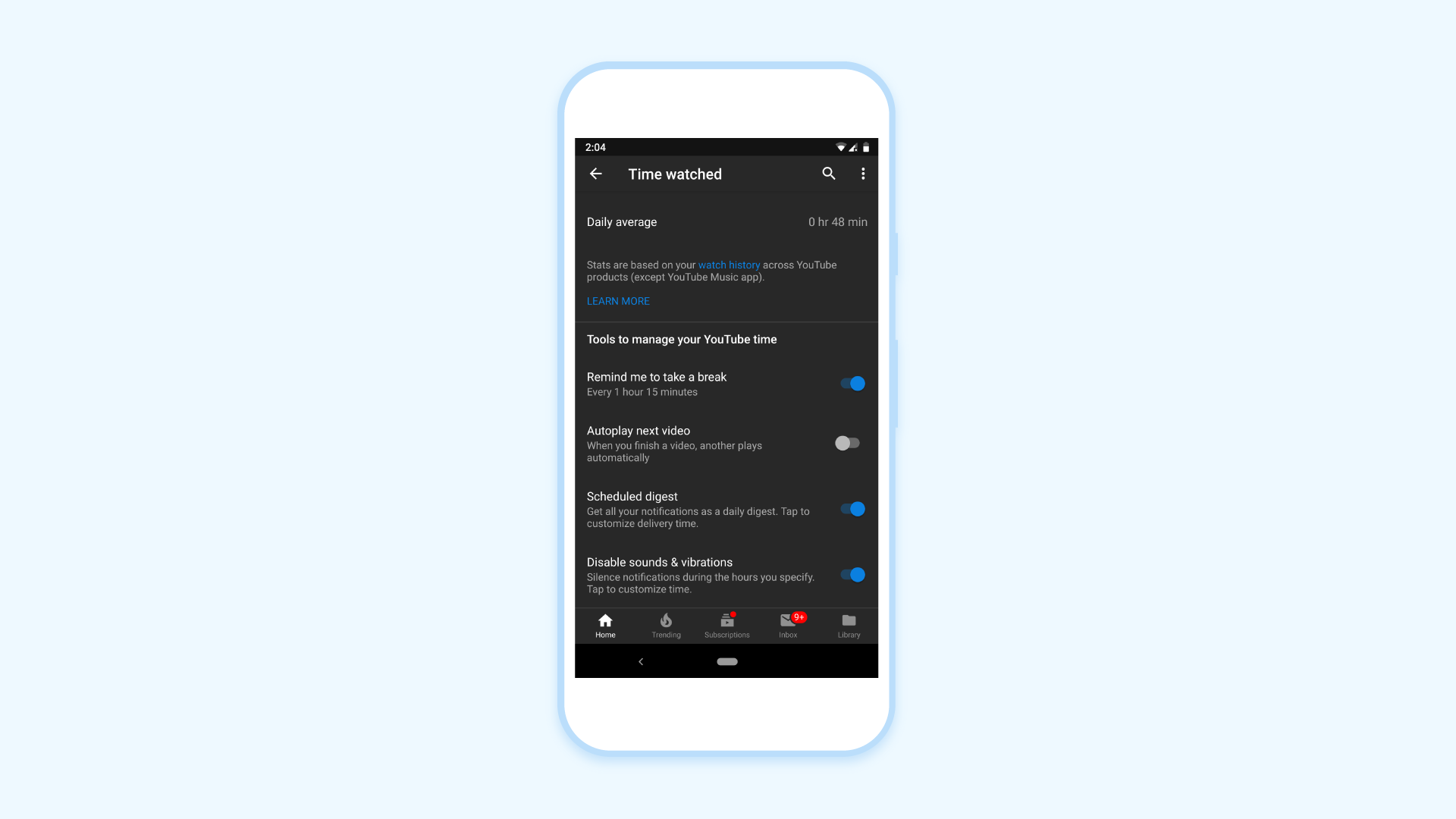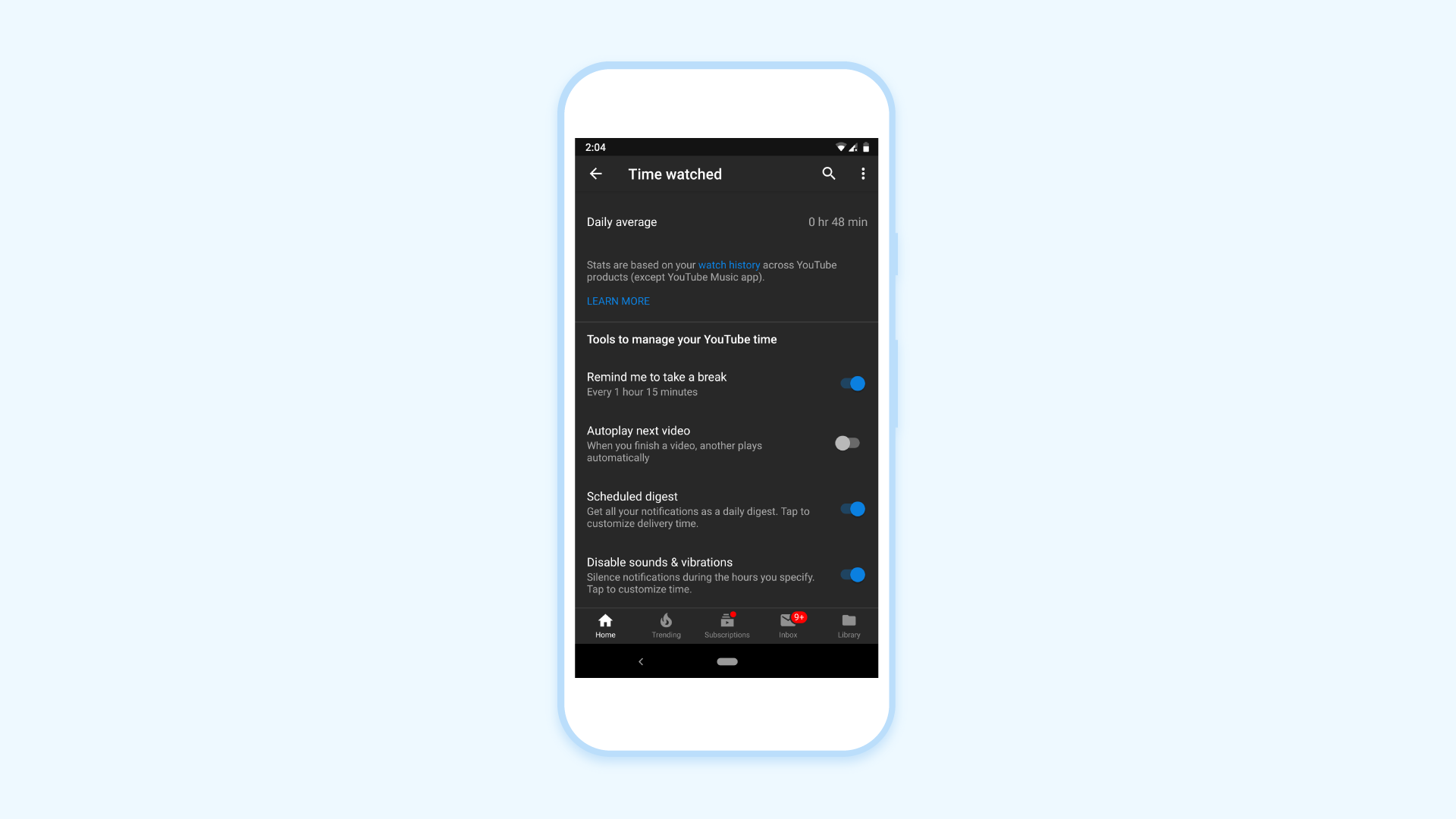 If I go back to Digital Wellbeing available on Pie, I can say that the experience is similar to YouTube. There are some useful features that I turn on, but most of the stats seem a bit useless to me. Sometimes some of the features get really annoying especially in some important circumstance when you really need that app, or you want to take that photo at night, and everything is back and white. Let me first explain some of the features of Digital Wellbeing and than give you some examples of why those features might be annoying.
Digital Wellbeing
Once you are opt-in for Digital Wellbeing and install the app from Google Play Store, you will see a new section in your settings called Digital Wellbeing. Tap on that, and you will be presented with the dashboard of this service. Right away you can see some stats about overall use of your phone. Everything is very interactive give it a few taps here and there to explore this service. Below the stats there are two sections, Ways to disconnect and Reduce interruptions. If you tap on Dashboard in the Ways to disconnect you will be presented with the list of apps and their Screen Time per day. Right there you can set some timers that will disable the app once you use it for more time that you set. This seems like a great feature right? Well, it is in most scenarios. The best way to set the perfect first timer is to see how much do you use that app on average per day and then set the limit right below the average, in my experience, this is the best way to set timers for your app. If you feel better about this you can, of course, set the timer way below your average but I can almost guarantee you that it will become very annoying over time and you will sooner or later disable the timer. This feature sounds great and can really improve your life right? Well, yes it's great in most cases but when you are out with friends and want to share a selfie on your Story, but then you realize that you can't use Instagram for that day… It sucks, you need to go to the settings, disable the timer and then use the app. On a few occasions, this could really ruin the moment, but overall it can help you out quite a lot.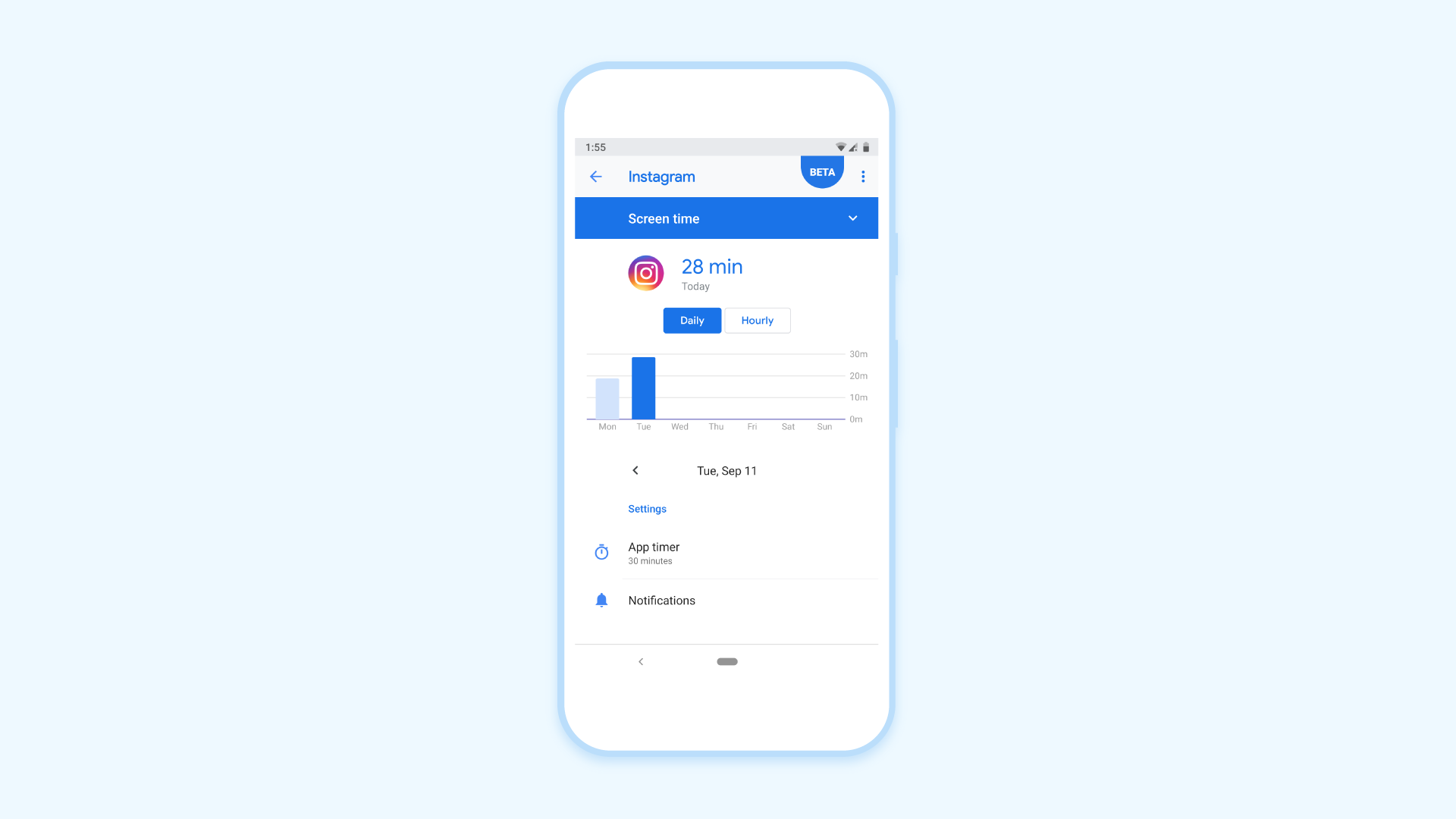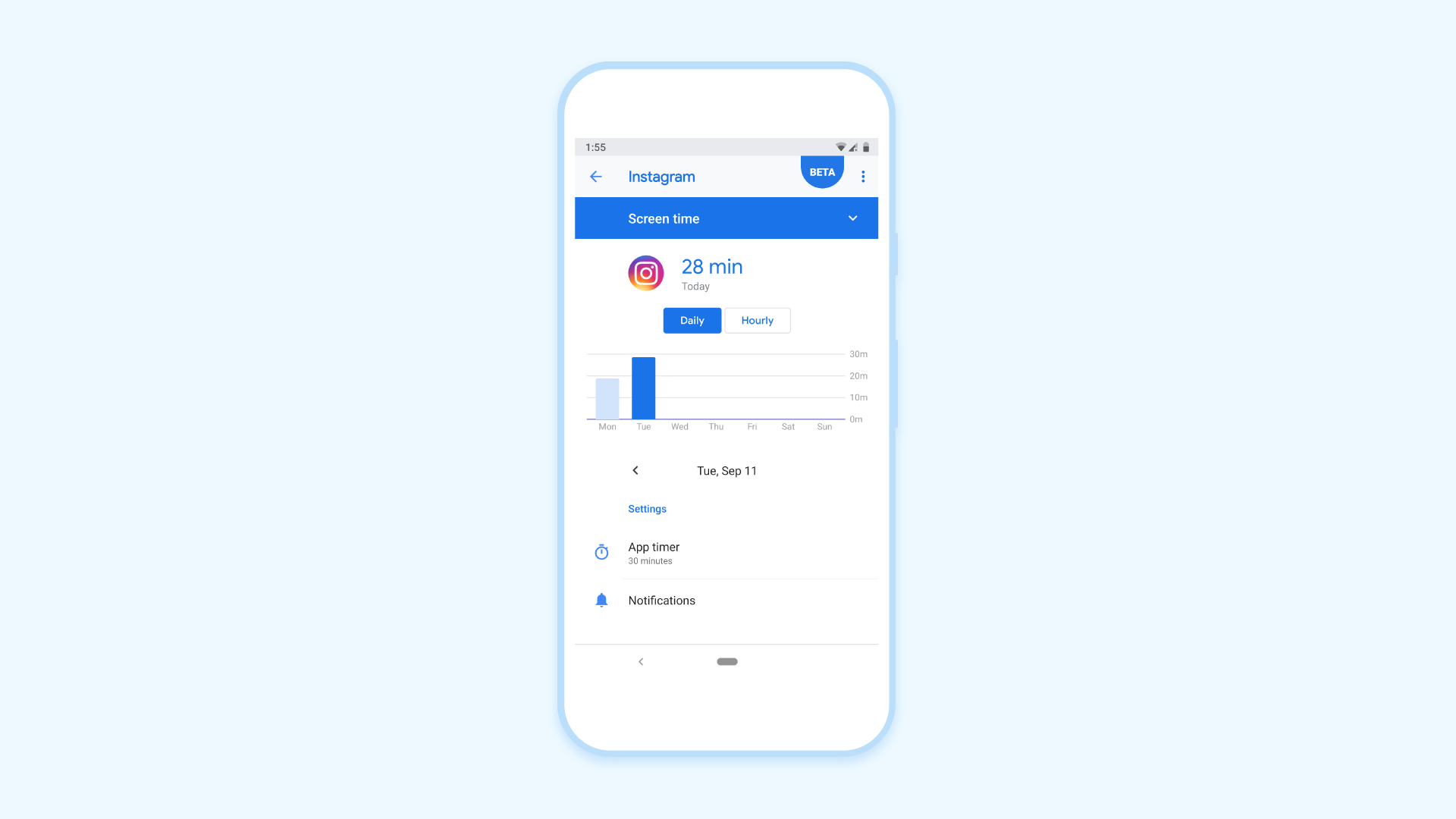 Ways to disconnect
Under Ways to disconnect there's also a section called Wind Down schedule. It's another interesting concept, but it took me some time to get used to it. If you use the Wind Down option, you will need to set the start and end time. I set those at 10:45 pm to start and 5:30 am to end. The end time is set a few hours before I wake up, so I have all the notifications ready when I check my phone first thing in the morning. I might also change my end time to a later hour so I can spend my mornings without checking my phone. In the Wind Down settings, you have two options, Grayscale and Do Not Disturb. I can easily recommend Do Not Disturb option since it won't show any notifications when turned on. This setting is also available as a toggle when you swipe down on your notification bar. When this option is enabled, you won't see any notifications, and your phone won't make a sound except when someone is calling you. Once disabled all of the notifications will appear, so you don't really miss out on anything. Grayscale option is a bit different, and it's not as easy to get used to it. When this option is turned on everything will go to black and white. This is a new thing Google is doing to help you use your phone less since you don't see colors everything should get less interesting. In some case,s it's really helpful and does help you get to prepare for bed.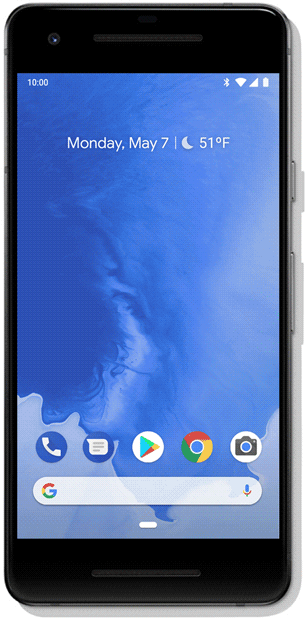 Source: Google
Night Light
There's also a Night Light schedule, and it's probably one of my favorite features. It gives you option to turns screen amber so it's easier on eyes at night and it can help you fall a sleep more easily. You can schedule this feature, so it turns on and off at a certain hour, but that's also an option to turn it on from sunset to sunrise. This is a great feature, but it can get annoying especially when you want to take a picture of the sunset or when you try to show your friends a picture of something at a bar and everything is yellowish. Of course, you can determine how much amber effect you want, but that's also something tricky to set.
In the Reduce the interruptions you have options to Manage notifications and a quite a lot of settings for Do Not Disturb. Manage notifications isn't that useful to me. Yes, if you have apps that send you annoying notifications, you can turn those off, but that's not new since you can turn off notifications even in the early versions of Android but it's great to have everything in one place.
Conclusion
For now, Digital Wellbeing is a great concept that works here and there. Yes, it has its own flaws, but it's still in Beta so I can't wait to see what Google has to offer in the future. I think that this is a significant first step in the right direction and even if people won't use all of the settings to help them reduce their phone usage just one can be very beneficial. I can say for myself that I'm thrilled to have all of those options even though sometimes some of the settings and limitations can be very annoying I'm happy to have them. If you want to really get the most out of Digital Wellbeing, you first need to recognize you have some kind of issue and some of those settings might just help you deal with that issue. I can't wait to see more exciting features to help us reduce our phone usage. Digital Wellbeing is still only available for devices running Android Pie which is a shame. I hope that once this service goes out of beta that Google will offer it to more versions of Android. You can learn more about Digital Wellbeing here.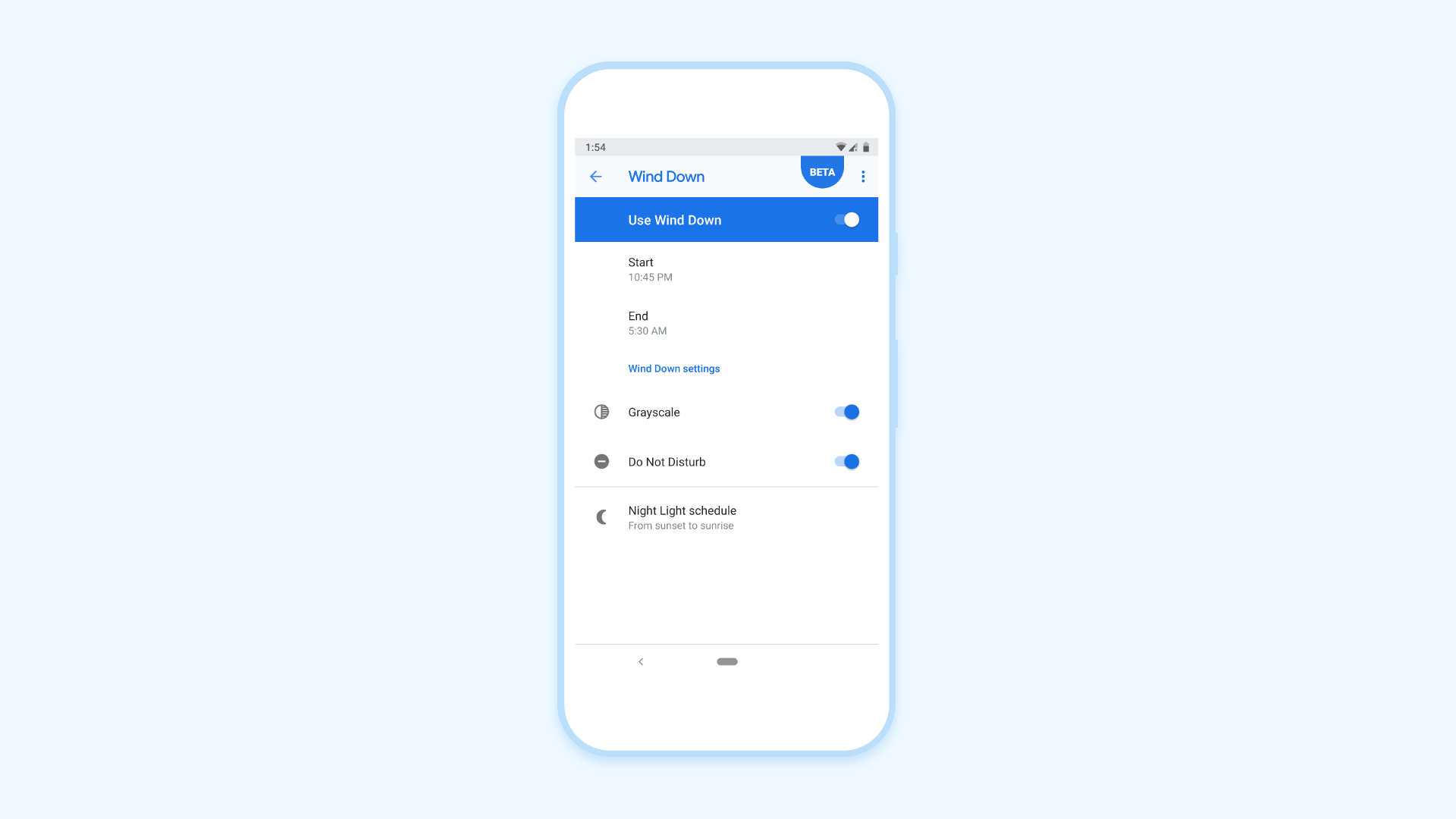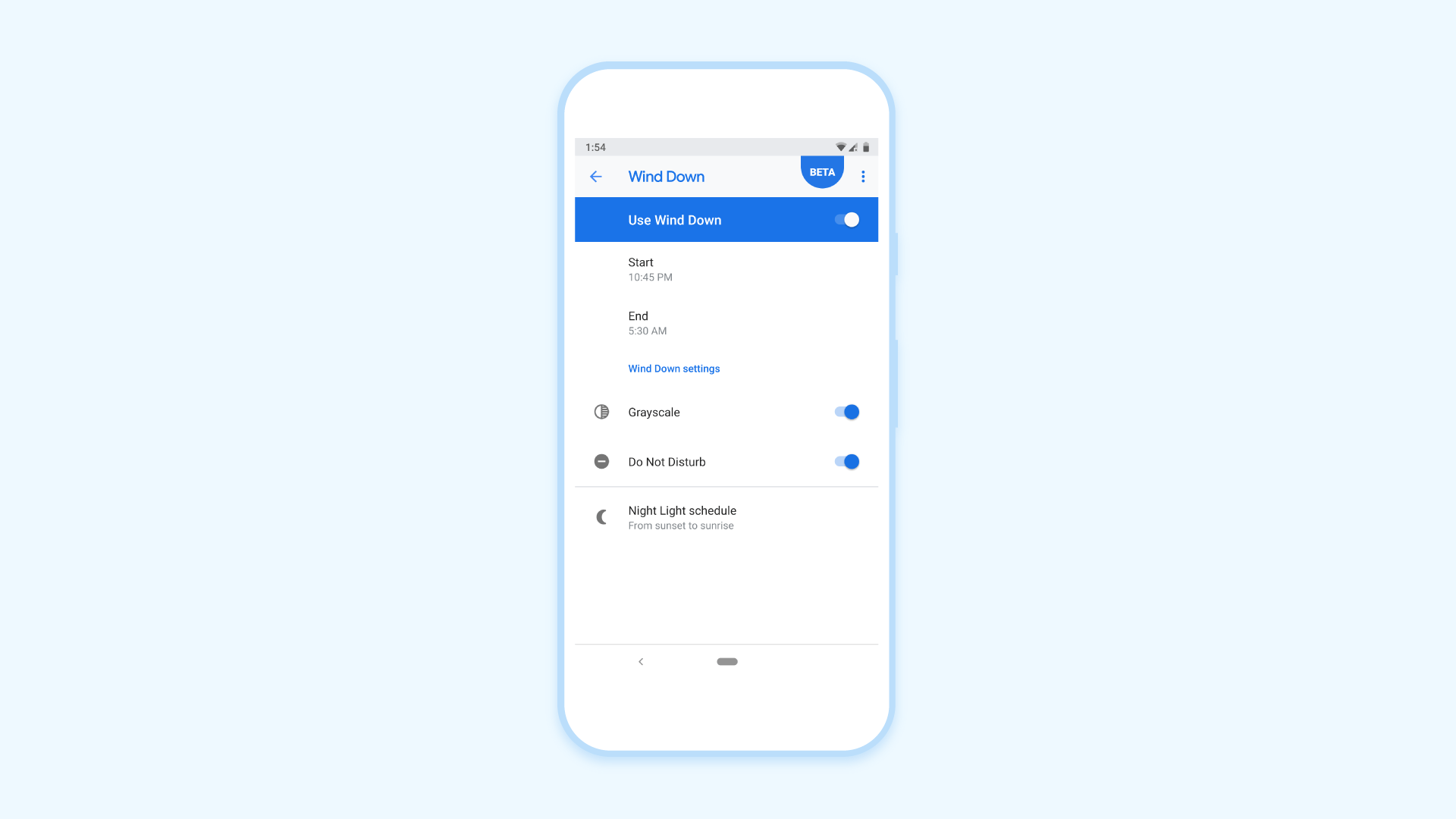 Did you like this article? Please leave a reaction or comment down below. Any kind of feedback is appreciated, thank you for your continues support. More content coming soon so make sure to turn on the notifications for this website so you never miss new content.