Elementary OS 5.1 Hera Is My First Choice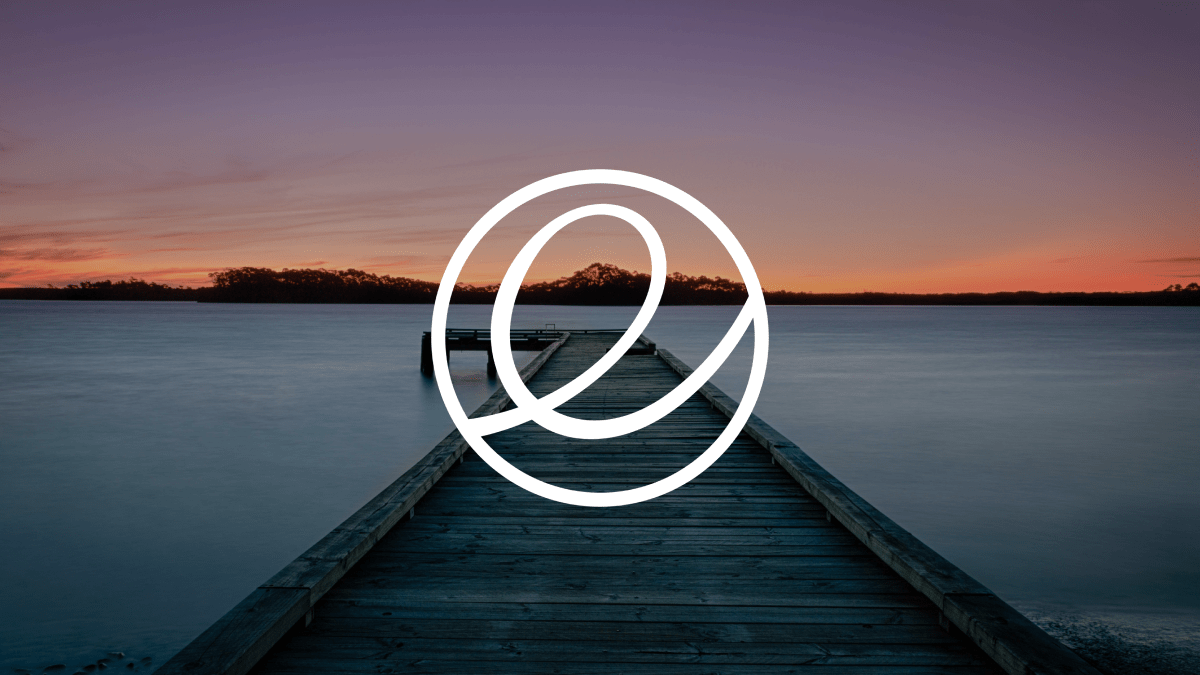 In this article, I'm going to tell you my story when it comes to elementary os. I've been using this operating system for almost a year as my "daily driver", and I've never been more satisfied. I believe that more people should give it a try especially since the new 5.1 Hera release. I don't think that I will go back to Windows anytime soon. Elementary os is my favorite piece of tech in 2019 and here are my thoughts about it.
Before I continue, you need to know that these are my subjective thoughts about this product. I'm a massive fan of them, and this is an article about my experience with elementary os. You might disagree with some of my views, and I'm always ready for polite discussion in the comments below. Enjoy.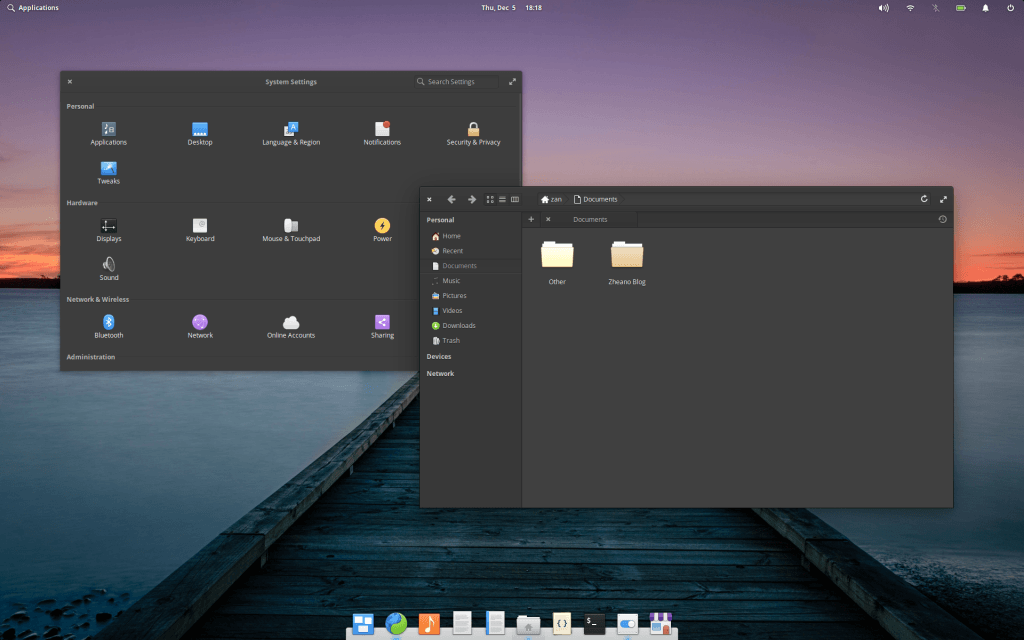 Article's Dictionary For Newcomers
Distribution – a version of desktop Linux environment. You might know Ubuntu, Deepin, Linux Mint…
Linux – a piece of software that talks to your hardware. Most of the web servers run Linux.
Open Source Project – you can look at the source code and see how things work under the hood. Even if you're not that technical, it still matters!
Introduction To Elementary OS
Here are a few things that you need to know about elementary os. This is a simple setups process so you can get on board quickly and without a hustle.
Backup
If you want to switch to elementary os you need to do a backup of your files. I suggest any cloud storage option or external hard drive. Please, love yourself and back up your files even if you're not thinking about switching to another os.
You need to do a back up of your files since installing elementary os will erase them.
Installation
You will need a USB, Rufus and iso file that you can download from elementary os's website. Rufus is a free and open-source program that will help you create a bootable USB if that sounds scary; it's not, and you will do just fine…
If you want to complete this tutorial and install elementary os on your machine, make sure to check out elementary os's tutorial that has all the details you need. https://elementary.io/docs/installation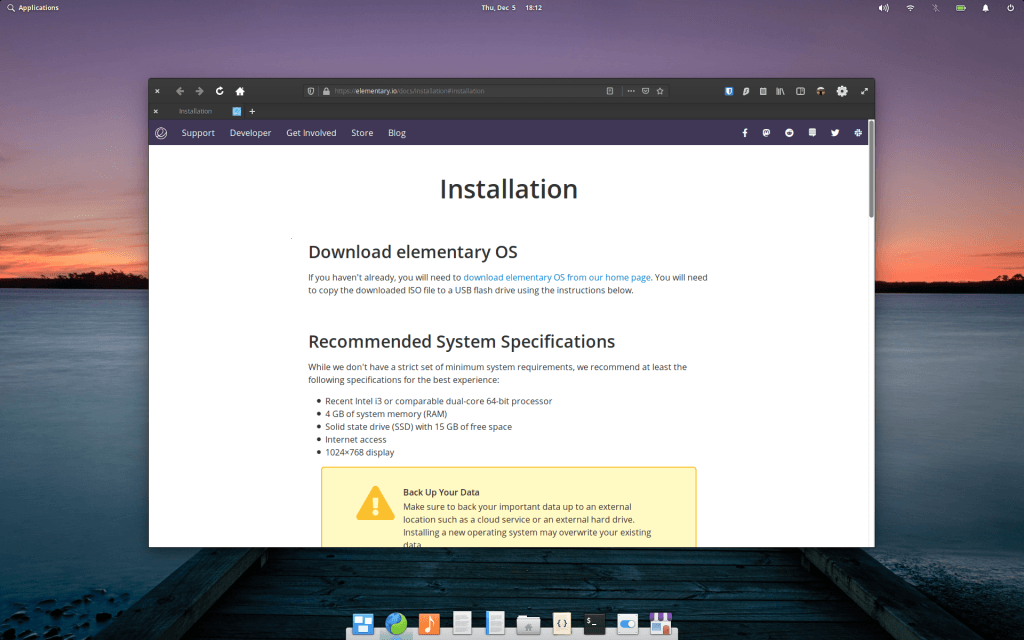 Now that you have booted to elementary os, make sure to check out the Alternative Software section below where I give some examples of essential programs that I use. There are some gems that you might offer a try, however, if you're using the web a lot, you need to check out an app called Webpin to make your favorite websites run like native apps. I did this with Todoist, and I love it.
All the updates will be available through App Center, and they're not as annoying as on Windows 10, on the contrary, I love getting updates on elementary os. All of your app updates will also be handled in App Center without any issues. In the App Center, you will find apps build specifically for the elementary os, but you can also find some non-curated apps.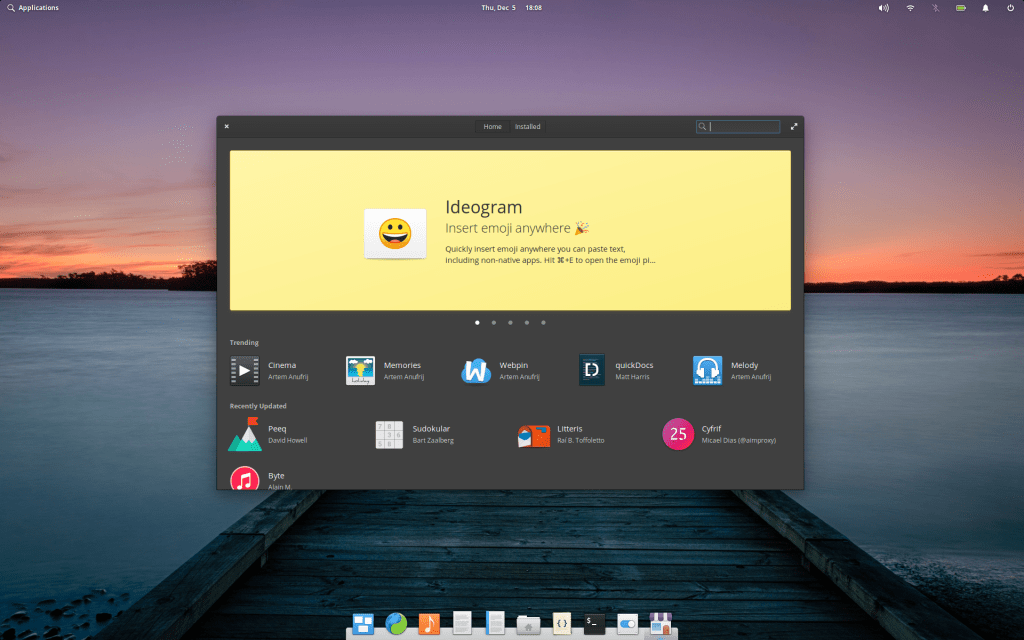 You can also install some additional software that might not be available in App Center from Flathub. This is possible due to Flatpak support that elementary os team implemented recently. You can check all the available software here. https://flathub.org/home
I'm sure there are tons of things I could talk about, but I think this will do for a start. If you have any questions, don't hesitate to ask them in the comments below. I'm so happy when I see people switch to Linux so I would love to help.
Linux Daily
It's the first semester of the first year at the Faculty of Computer and Information Science in Ljubljana. It was the first time I saw people using Linux for day to day tasks. I've never been more excited to see a professor using Ubuntu while talking about statistics. This was also the first time I saw someone using DuckDuckGo in real life, it blew my mind. I was always a fan of Linux, and I've tried many distributions but never use any on my daily machine.
I've realized that all of the programs that we were using for programming and creating databases were available for Linux. While testing some distributions I've also realized that some applications for programming worked better on Linux than on any other operating system, I was impressed.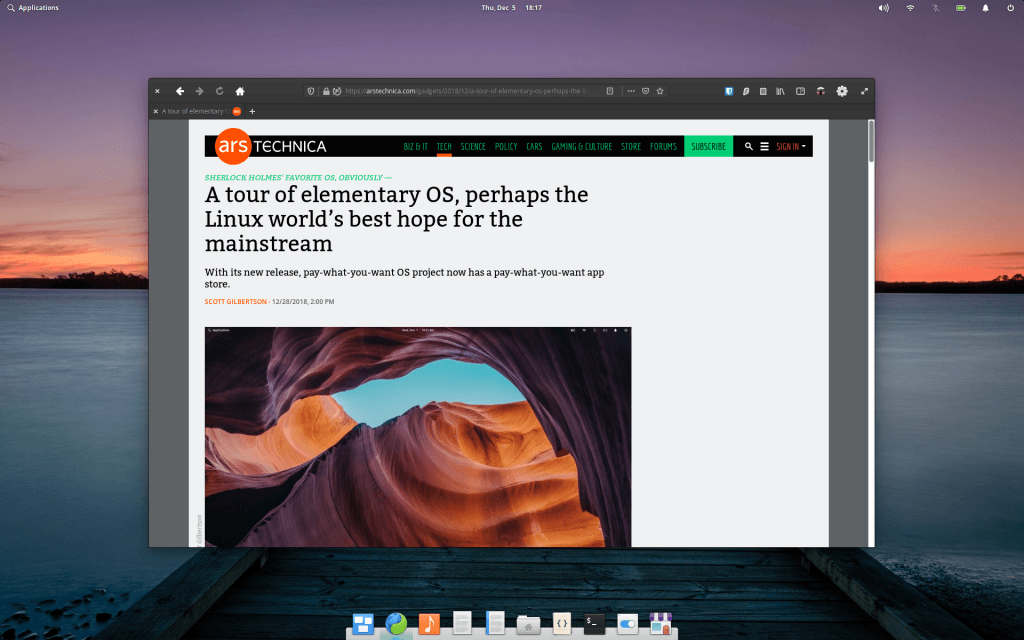 A turning point for me was when I had to do a classroom presentation about an article that we can choose from Wired, Ars Technica or any other tech website. I just read an Ars Technica article about elementary os 5 Juno, and I decided to talk about it in front of the classroom. Because I did so well, I decided to give it a try and install it on my laptop that I use every day. I've been running elementary os every since.
But Why?
That's a great question, why should someone switch to Linux if they're satisfied with their OS. It's hard to convince someone to redo their workflow to try out a new OS. Even though it doesn't take long to install Linux, it's still a hard sell for people whose work depends on programs that aren't available on Linux; I'm looking at you Adobe. I think that most people use their computers to do things like browsing the web, reading PDFs and watching movies and I can tell you that elementary os does all of that.
Using and supporting open-source software is important, using something that you and most others can see and understand how it works is calming. Elementary os has privacy build at the core of the system, they don't sell your data to ad companies because they don't collect any. Their pay-what-you-want model is relatively new to the Linux community, and I think it's great. It supports the elementary os team and the developers from their App Center. You can always support elementary os and other open-source projects with donations. If you're a big fan, you can also help them with monthly contributions on Patreon.
Alternative Software
Here are some alternative programs that I use on elementary os 5.1 Hera. This are the apps that I personally really like and are great alternatives. Most of the alternatives mentioned here are, in my opinion, better. If you have a hard time finding apps that run on Linux here's my list of essential apps that I use daily.
Microsoft Office → LibreOffice
Honorable mention: OpenOffice
Some people might not like how LibreOffice look compared to new versions of Microsoft Office however with the latest release 6.3 I'm pleased with the design and functionality. With the elementary os themed look it feels like home. I didn't have any issues opening or saving .docs files from Word. However, if you have problems or don't like the look, you can always use a web version of Microsoft Office 365 or try some other open-source alternatives like OpenOffice.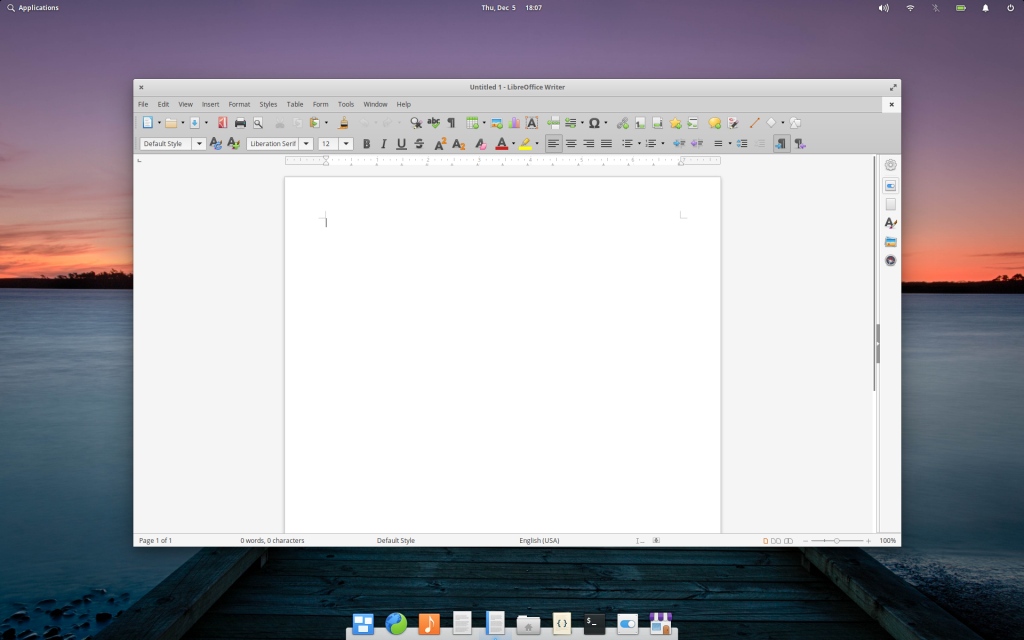 Google Chrome → Firefox
Honorable mention: Epiphany
Yes, you can run Chrome on elementary os, and it works like a charm; however, when I talk about open source software, I like to give some examples. I currently use Firefox, and it works great. I even have a theme, so it fits better with the os. You can check and install this theme yourself (https://github.com/Zonnev/elementaryos-firefox-theme). There's also the stock browser called Epiphany that looks and feels excellent; however, it lacks add-on support if you don't use any extensions you should give it a try. It also has Firefox Sync support.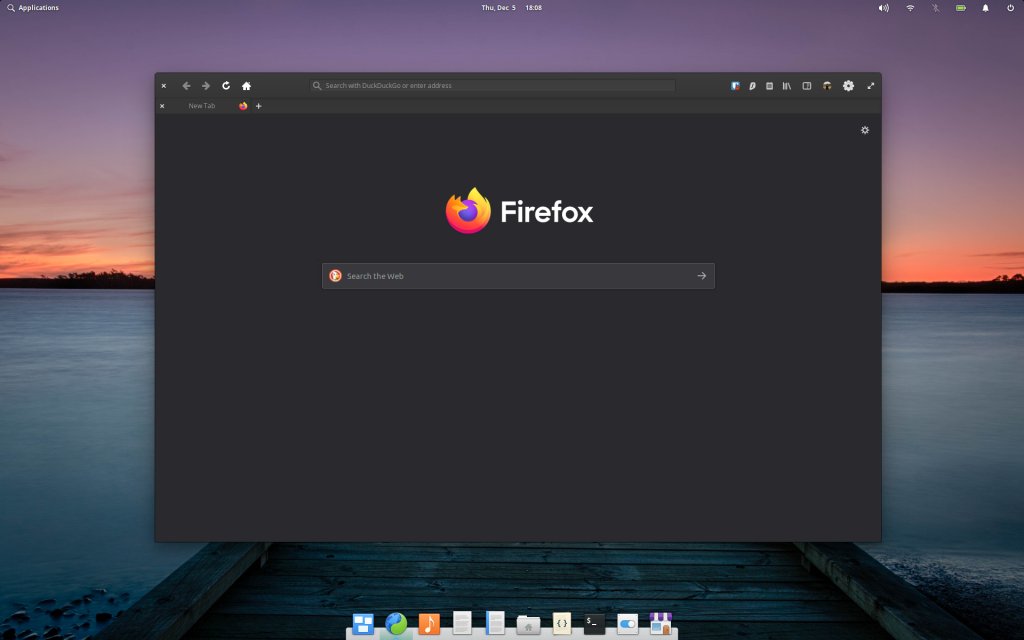 Adobe Acrobat Reader → Document Viewer
Document Viewer is a PDF reader stock app that I love. It's well designed, and it works without any issues. It has all the essential features that I need, and I've been using it ever since. I don't know about any alternatives since I've never searched for them. I need to read a lot of PDFs for university, and I love using this app.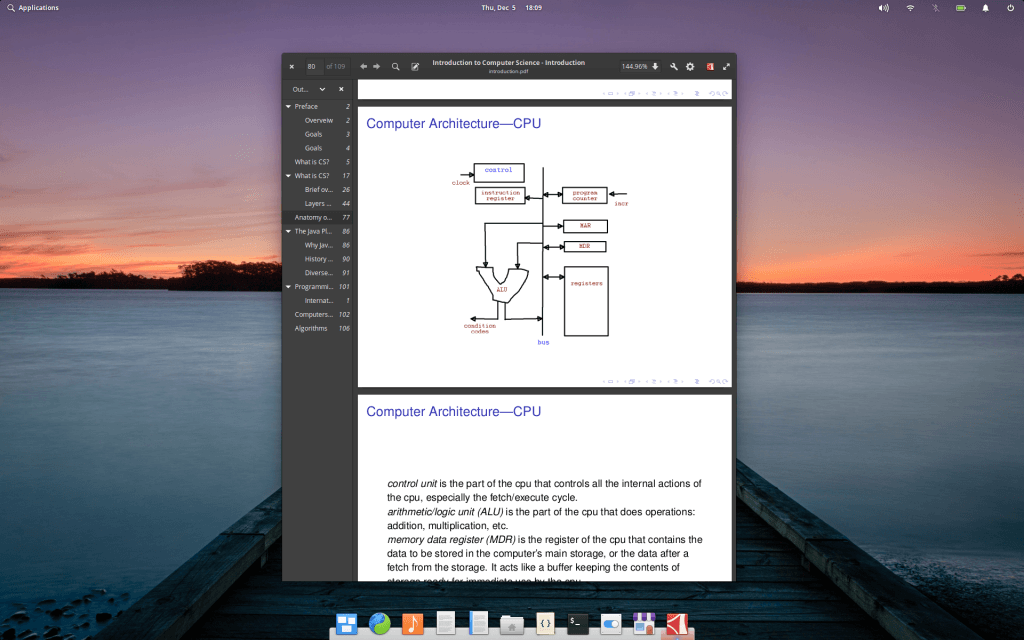 uTorrent → Torrential
Torrential is a beautiful torrent app that is developed specifically for elementary os. You can download it from the App Center for 3$ or pay what you want. As a student, it's a bit hard to always pay for software; however, I occasionally donate to elementary os whenever I have some extra money. In the future, I will try my best to support developers that develop such a fantastic app. Utorrent can still be installed on elementary os; however, I'm not a massive fan of it.
VLC
Honorable mention: Videos
There are tons of media players, but over the years, I got used to VLC. It's simple to use, and it just works. There's also a default video player called Videos that works fine, and I might give it a try in the future. It doesn't have as many features as VLC however, it looks great, and it has support for subtitles which is crucial to me.
Adobe Illustrator → Figma
Honorable mention: Glimpse
I still miss Illustrator; however, I've learned Figma over the past year, and I love it. For personal use, Figma does it all, and I don't feel the need to use Illustrator anymore. I'm glad that I learned Figma however in the future I would like to try out GIMP. There's also the ongoing development of another design app called Akira. I will try Akira once it's out. Figma is a web-based tool mostly used for designing UI however I've been using it quite a lot for creating my wallpapers. It also supports .sketch files which is great. There's also Glimpse which is a new rebrand of GIMP. I haven't tried it out however I've seen the UI, and it looks impressive. I don't know how well it works with an elementary os, but I will try it out in the following weeks.
Elementary OS 5.1 Hera
As you can see, I'm a massive fan of elementary os, and I can't express my excitement when it comes to updates like this. It's so lovely to see so many people talk about it. It's also great for us users to get some new features and improvements. In my opinion, elementary os is one of the most polished Linux distributions, and I can't recommend it enough. I don't think there was a better time to give Linux a try.
Here are some features that came with Hera. Elementary OS now has a new Greeter and Onboarding app. It's polished and great for new users to learn more about the os and some of its features. Hera also include Flatpak support that I already wrote about in this article. The team has also been working hard to provide with some significant updates around accessibility. There's also new hardware support that comes with the latest Linux kernel and hardware enablement stack. These are just some of the new features that came with elementary os 5.1 Hera. If you never tried elementary os, you are in for a taste since there are so many things you will find.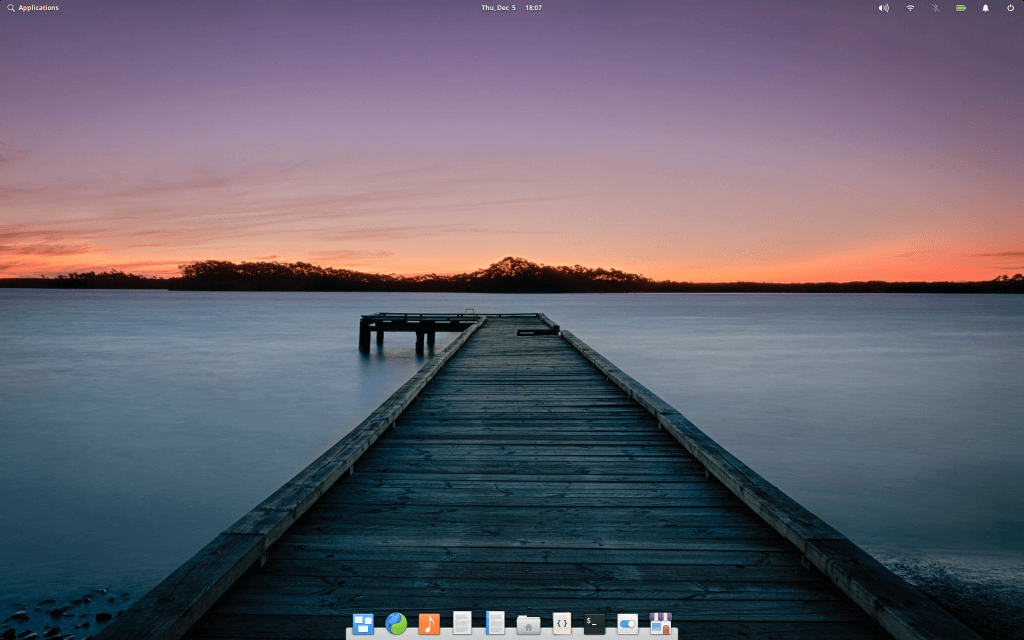 If you want to learn more about elementary os 5.1 Hera here are some links that you might want to check out.
Official Announcement Post On Elementary OS Blog
https://blog.elementary.io/introducing-elementary-os-5-1-hera/
Podcast LINUX Unplugged Episode 330 – They hosted Cassidy James Blaede, Co-founder at elementary LLC.
https://linuxunplugged.com/330
Nick From The Linux Experiment has done a great video about 5.1 Hera and you should watch it
Conclusion
It was a blast writing about elementary os, and I will do it more in the future. I think that more people should use Linux, so let me know if you use Linux. I'm satisfied with elementary os 5.1 Hera so I hope more people could give it a try. Don't forget to ask any questions in the comments below; I would love to start a discussion. Don't forget to share this article with your friends; it helps.