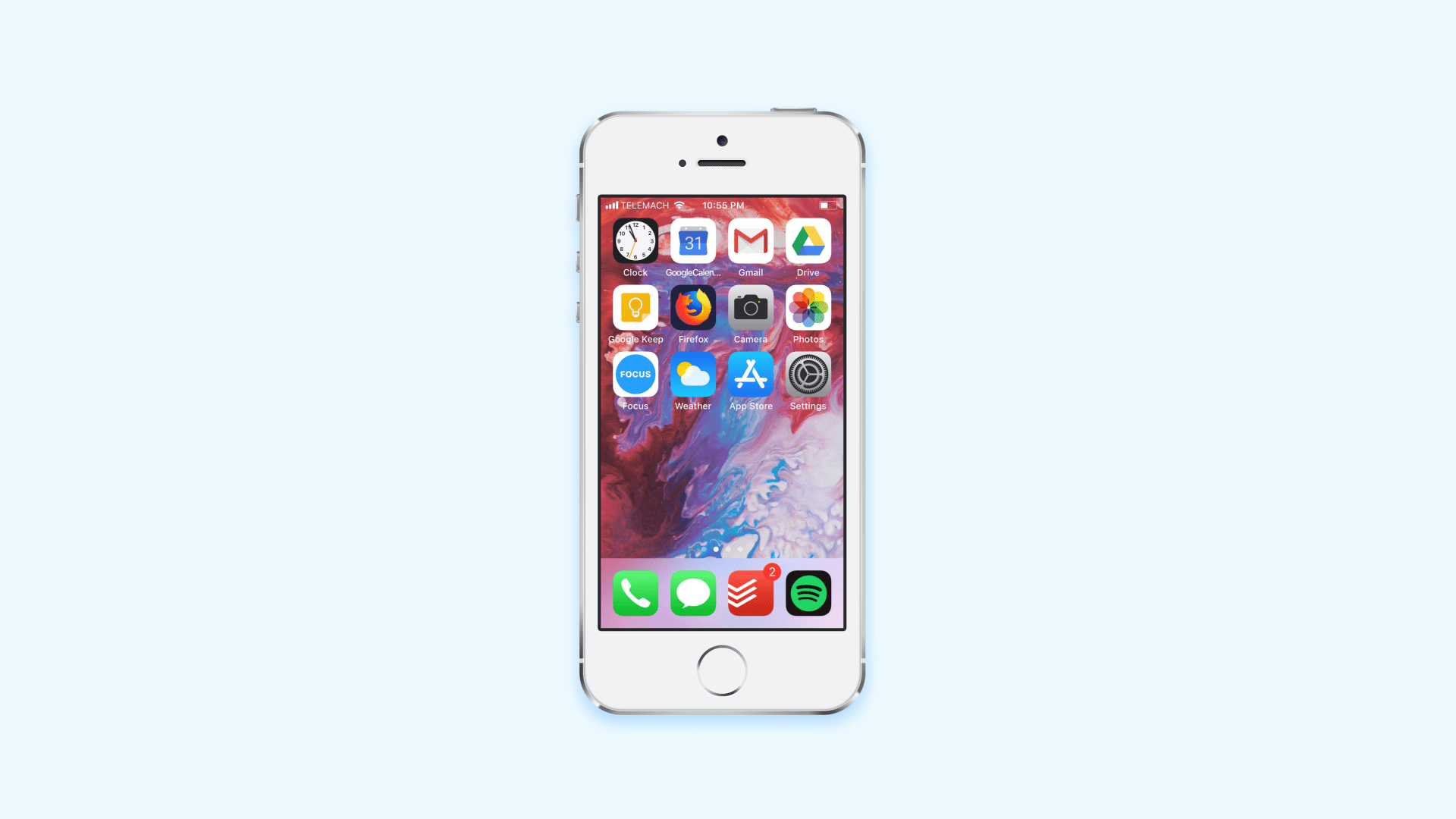 This is going to be an interesting one… As the title already says I've been using iPhone for a week but hear me out before commenting. I've never used iPhone before this, but I did own a first-generation iPad mini, that was a cool device, but I didn't use it for a long time since right after I bought Nexus 6P. And since you probably already know 6P's screen is big enough for all kind of media consumption. I didn't feel a need to use iPad anymore, so that was my only experience with iOS. Back then I like it, but it's different when you use iOS only for watching YouTube videos and if you use iPhone as your daily driver.
For a week I used an old iPhone 5S, yes 5S. Let me help you remember that that phone was released on September 20, 2013. Even though the device is almost an old timer, I decided to give it a try since I could still install the latest version of the iOS, 12.1. So here's my experience with that iPhone. I won't go into detail, and I will only put out a few things about my experience.
I think that iOS is great and I finally understand why so many people like it. It's straightforward to use, and set up and the coolest thing about iOS is that you don't need to babysit it. It just works. Haha, I know this sounds a bit cliché, but it's true. Even though it's an old and objectively slowish device, I've had a lot of fun using it. I didn't encounter any significant issues with the phone itself and iOS 12.1 works like a charm even on such an old device. It's great to see that Apple supports their devices for so long. I wished more Android manufacturers would do the same since I've realized how important is software.
Ok here are few issues I personally have with iOS, don't get me wrong those issues might not bother some iOS users, but it's definitely annoying to me. The default apps are just a mess. I don't fully understand them yet, but for what I've experienced it's so irritating that you can't set default apps, but on the other hand, I get it, iOS is a more closed system, and that's also one of its limitations. I'm sure that if you're entirely into the Apple ecosystem and use all stock apps, you don't notice this. One of the issues I've encountered is not Apple's fault, but for some reason, I can't browse YouTube in the landscape mode. I know that this is probably Google's fault, but still, it's so annoying that I need to flip the phone everytime I want to pick another video. I've also had issues with Google's Photo app, but that's probably an Apple's fault since you can't backup photos in the background and the app backups all the images, even downloads and screenshots which is a bit annoying.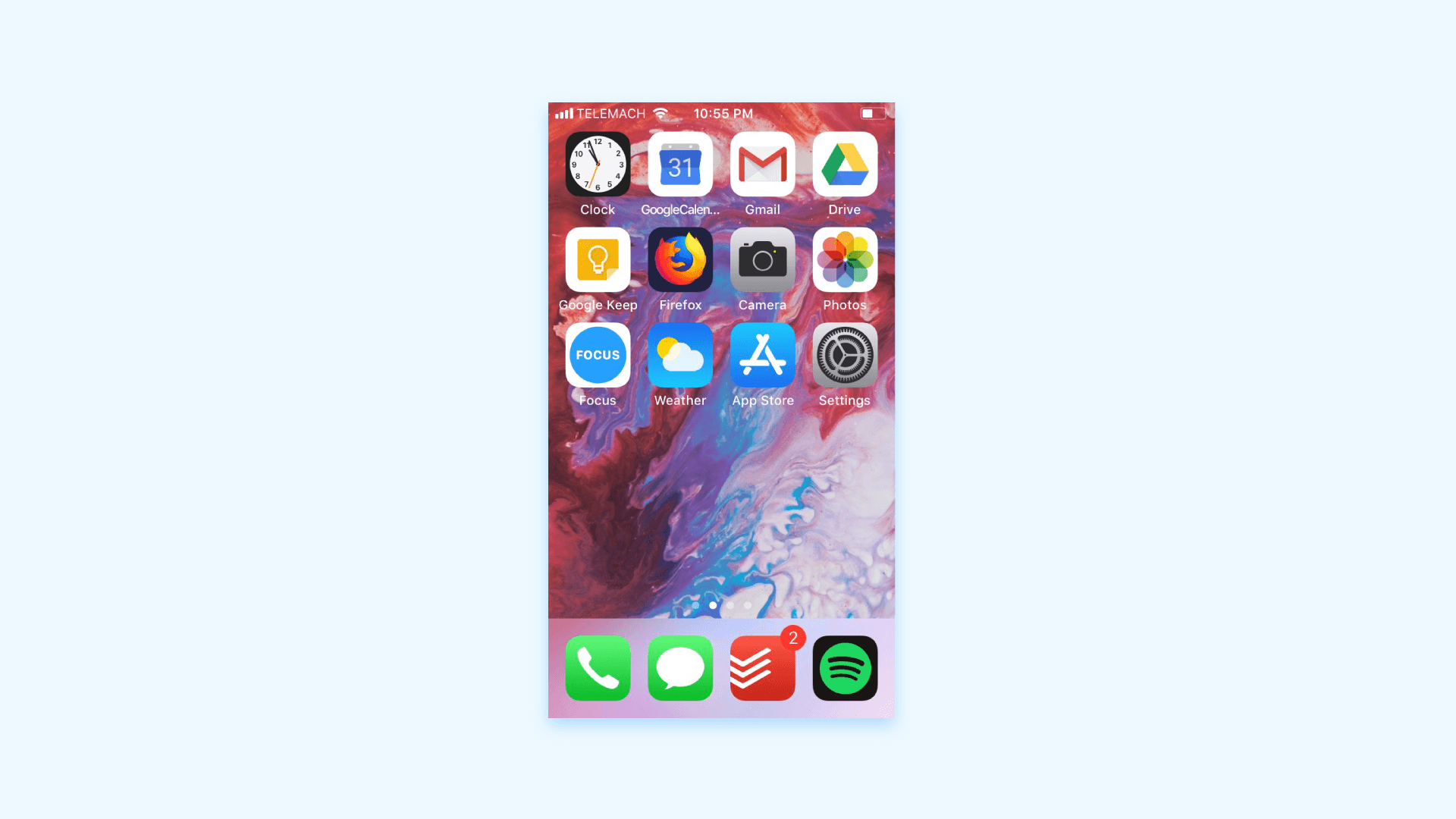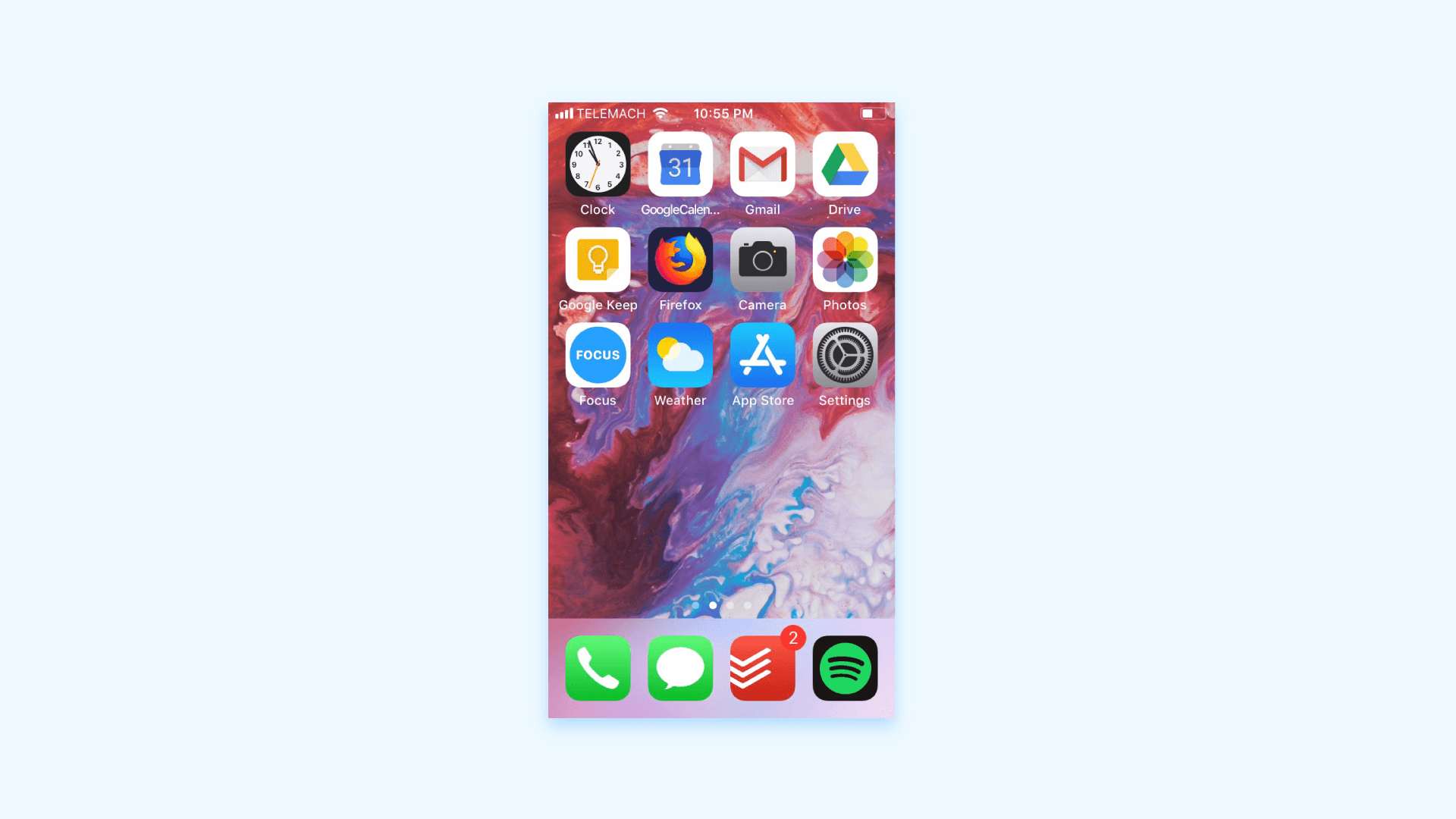 On the other hand, there are so many things I love about iOS. It's clean, fast and reliable. Something I can't say for every Android skin. I really liked how everything just worked, and the apps are just so much better on iOS. Even some Google apps look and work better which is surprising. Everything seems like it's more optimized, I don't remember app crashing on me. Apps get regular updates, and some really cool apps aren't available on Android that I really like, but I can live without them.
I know some awesome people from the internet that switched from Android to iOS, one of them is Kevin Aguilar, he is a well-known designer and now an iPhone user. This is what he said about the switch from Android to iOS.
It basically came down to having issues to find quality apps (like Memoire or 5217) because the Play Store favors ads instead of quality and the UX is a mess, and the fact that Android apps generally lack quality because anyone can publish them. My other two reasons were big apps that usually focus more on iOS than Android (like Todoist) and the state of Wear OS.
– Kevin Aguilar
I didn't want to use iMessage or Facetime, so I disable that right from the start. I know that iMessage is probably one of the coolest things about iOS, but I just didn't want to lock myself down to iOS. I also didn't used stock apps a lot. Right from the start, I downloaded a lot of Google apps like Gmail, Drive, and others. But I'm sure I could get used the stock apps but in my opinion, alternatives are just so much better.
I really liked how apps felt optimized, and apps like Instagram and Snapchat worked way better than on my Nexus 6P. I know that every Nexus is an old phone but Instagram and Snapchat are just way more optimized for iOS and I think that's kinda sad. I hate to see that Android is treated as a second-class citizen but what can I do about it, right? So if you care about the upload quality and the excellent optimization with apps like Instagram and Snapchat, iPhone is for you.
I've also talked to Tim Bremer and his experience with the switch from Android to iOS. Here's what he had to say about it.
My first longer-lasting experiences with iOS were involuntary, to be honest. I had sold my Nexus 6P and was waiting for a OnePlus 3T to arrive — In the meantime, I used my sister's iPhone 5S. Although the device was already a few years old, it was astonishing to me how well it worked. I got along with iOS really really well, it felt like everything I wanted to do, I was able to achieve much faster with iOS. So I first bought an iPhone 7 and then 7 Plus. Sure, the system is far less customizable compared to Android, but for my personal needs, it offers faster and more efficient workflows. AirDrop alone is enough of a reason for me to stay with an iPhone as my main phone for the foreseeable future. Being able to exchange files, links, photos or contacts between a MacBook and an iPhone instantly is a huge plus. Everything syncs effortlessly and instantly. Another major factor for me is how well the apps I use on a daily basis are made. Take Instagram and Snapchat for example: No hiccups, no crashes, and excellent image quality. The attention to detail is what makes this OS what it is today, rarely do you encounter any stuttering or crashes. It just works, and that's great. Right now I am super happy with my iPhone X, but I'm also keeping an Android phone with me — mostly for app projects and to see where the platform is going. I'm at that point now where I don't feel the need for a new phone every year or two, and trust me, it's relieving. There are a few things that I miss from Android though: Full NFC is great, and I'd love to have a USB-C port on my iPhone.
– Tim Bremer
I used iPhone 5S with no significant problems. Even though it's an old phone, I didn't have major issues. Yes, apps do take longer to load up but once they do they work pretty good. I used this phone for a week, and I can easily say that this phone can be my daily driver for quite a while but I think I'm going to switch back to Android sooner or later. I might give iOS a try for a few couples of weeks since I kinda like it and I will give an iPhone a second thought when I'm going to buy a new smartphone.
Big thanks to Kevin and Tim for helping me out with all of the things, make sure to check them out!