 Welcome back to Lovely Apps, reasonably new section on Zheano Blog. Since I have a lot of exams, I wanted to put my attention on apps that helped me while studying to stay focused. In the past few weeks, I tried a lot of apps like Todoist to help me organized my life but one app I found interesting is 5217. So this episode of Lovely Apps I want to express my way of using 5217.
So let start at the beginning, developer of this app is a well-known person in Android community, Francisco Franco. He developed some popular apps that I'm sure you have heard of like Kernel Manager for Franco Kernel, Focus Go, Home Agenda – Calendar Widget and many more. If you are a real Android user, I'm sure you used at least one app of his.
What this app even do? Well, it helps you focus more on your activity and gives you sound signals when it's time for a break and when you should continue your work. It's an excellent tool for everyone how has problems concentrating on the job. The main idea behind it is to keep you focused and give you the right amount of brakes to improve your workflow.
"5217 is a simple productivity timer based on 52/17 work cycle described by the muse here."
– This is a description of the developer in the app, and it explains the app functionality in a sentence.
So let's start with the 5217 functionality. The app is straightforward, and that's something I appreciate. There are no unnecessary features that would distract you in any way. You tap the button, and the cycle starts. You have some options in the settings like costume break message, do not disturb during work cycles, daily alert, etc.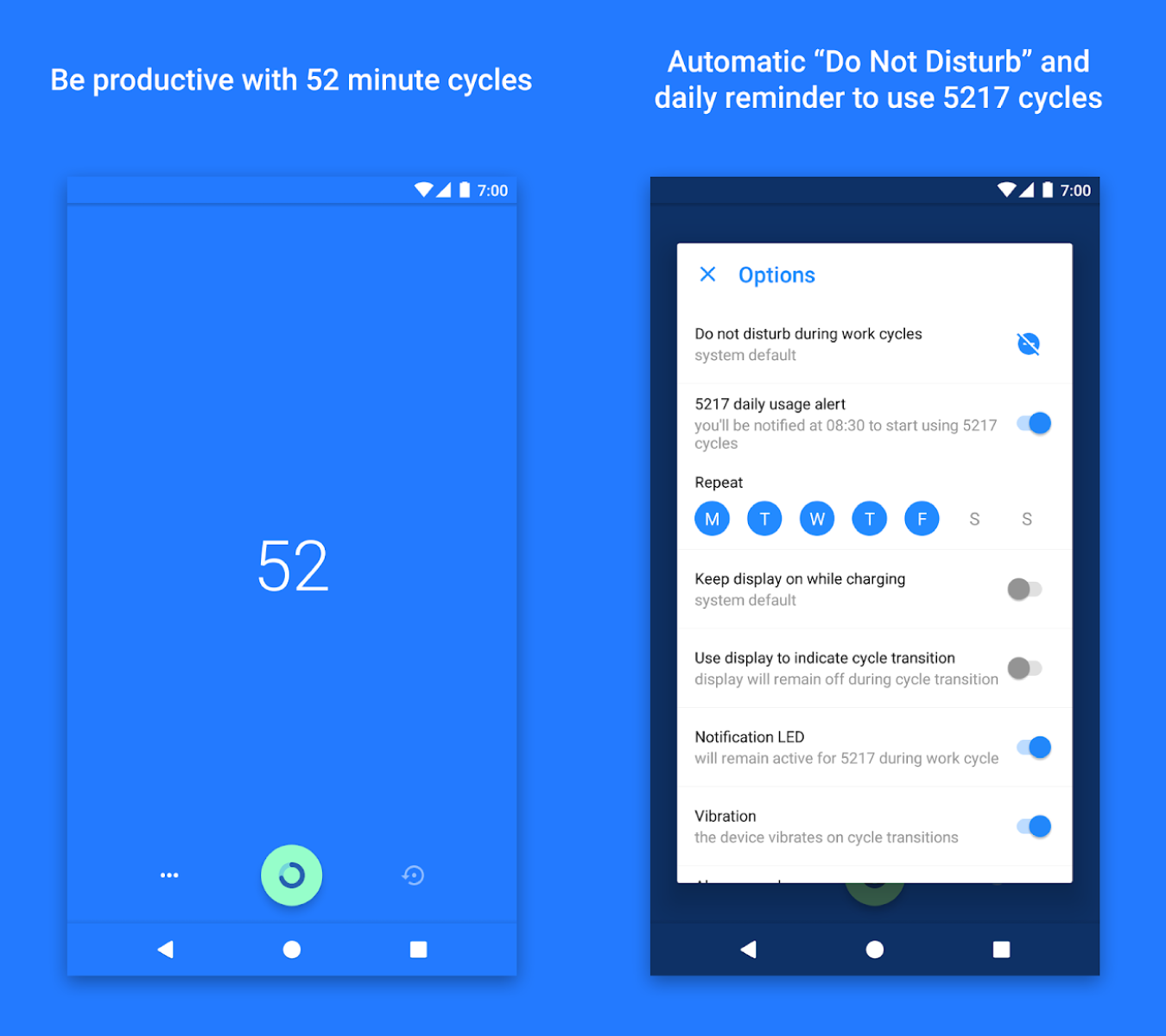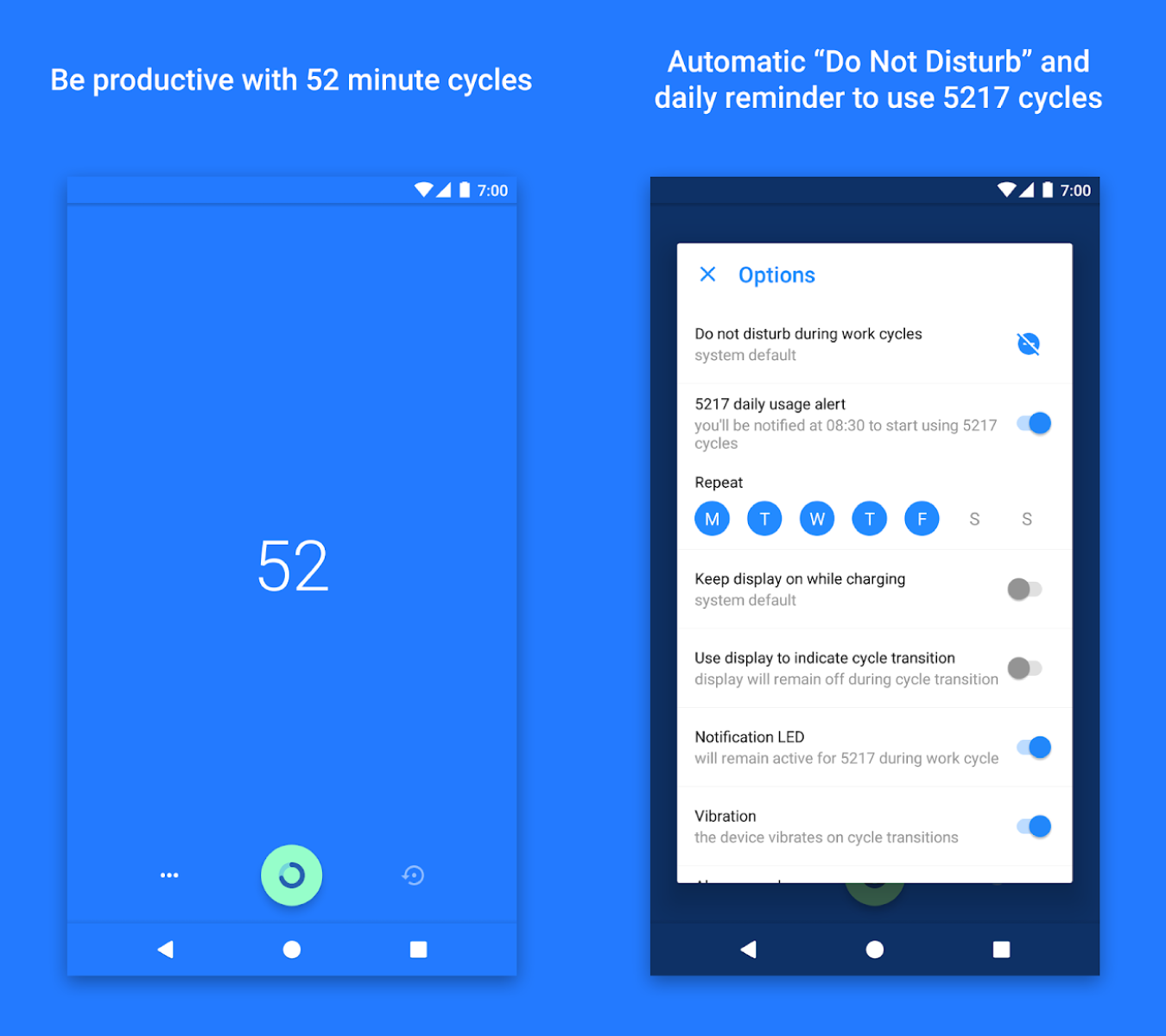 The app is available for free, but recent update brings one of my favorite features which is a setting to set a custom timer. I've wanted this feature for so long, and I was pleased when it arrived. Well, 52/17 workflow might be great for some jobs but for studying it isn't optimal. I realized I lost focus quickly since for you need to be concentrated to be effective at studying. So my perfect time for studying is 25/5. I found that way more effective.
I would encourage everyone who thinks that this app can help to try it out. I'm sure many of you are self-disciplined enough and have no problem to concentrate. I can say that I can be very concentrated when I'm doing something that I like but when it comes to studying this app saves my life.
Liam Spradlin designed the app, and he did a great job. The app looks great, and it's so easy to use. I would say that that's also one of the reasons why I use this app so much.
I've also tweeted the developer and ask him about the Google Assistant integration. This is what he said about that:
God it!

— Francisco (@franciscof_1990) May 21, 2018
If you never tried this app make sure you do, it's free. Download it here.