LA: Naptime – Better Battery Life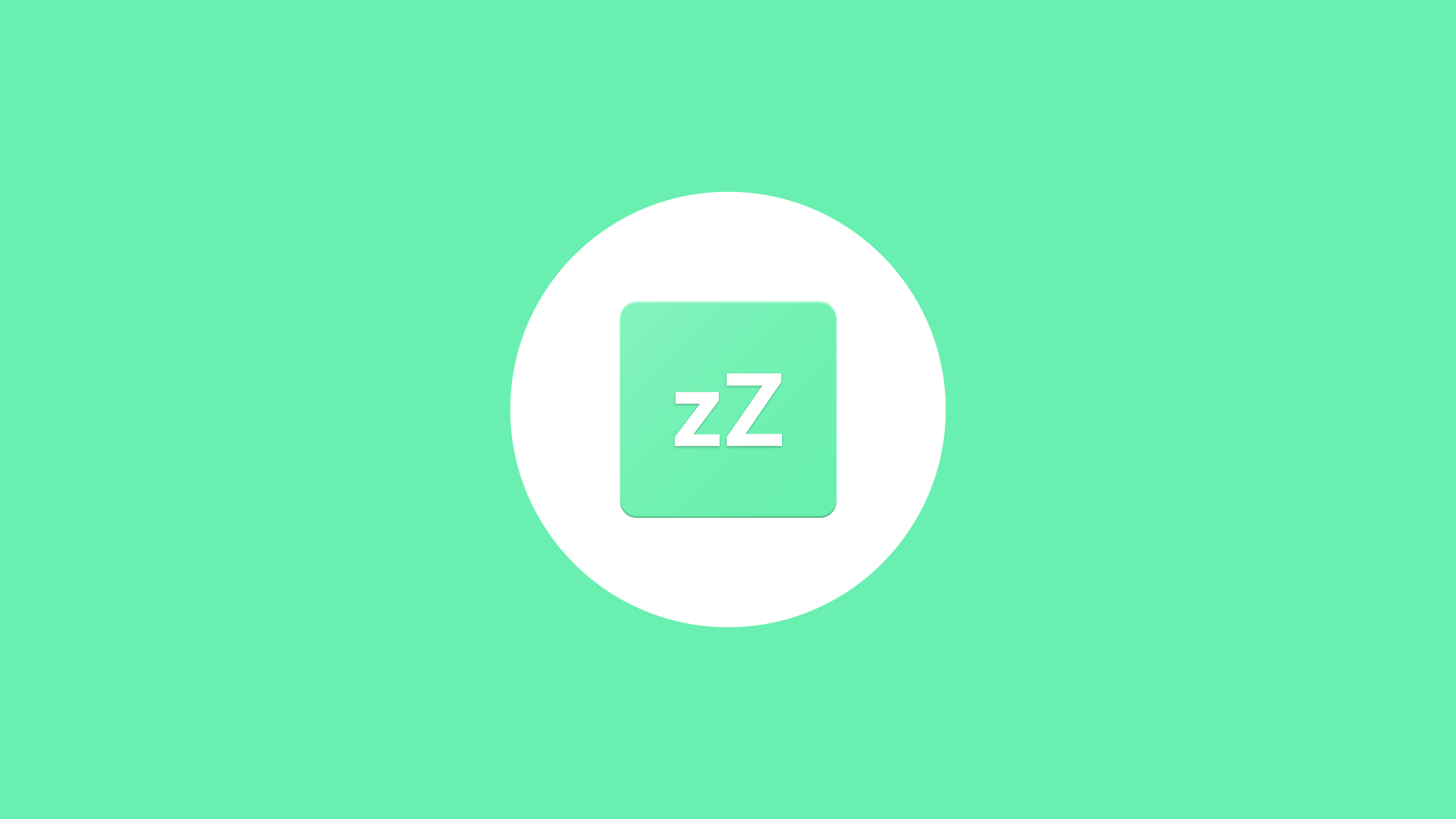 Today I want to write about this app called Naptime. It's an exciting app developed by well-known indie developer Francisco Franco. Welcome to Lovely Apps, a section here on Zheano Blog where I write about different Android apps and how I use them. Today I want to write about this app since it's something a lot of people might use. I need to say that I've been using this app for a long time and I have quite some experience with it. Let's take an in-depth look at Naptime, super doze now for unrooted users.
Naptime is available for free, and you can download it from the Play Store. It has more than one hundred thousand downloads with the average rating of 4.5. App has been updated a few times; the latest update was on May 4th, 2018. Currently, the app is on the version 4.4.5 but depends on when you are reading this app might get some new updates.
If you aren't such an enthusiast about Android, you may not know that since Android Marshmallow, Google has introduced Doze mode to improve your battery life. Starting with Android 6.0, Android introduces two power-saving features that extend battery life for users by managing how apps behave when a device is not connected to a power source. Doze reduces battery consumption by deferring background CPU and network activity for apps when the device is unused for long periods of time. App Standby suspends background network activity for apps with which the user has not recently interacted.
That sounds awesome, and it is, doze is helping you have better battery life. So this is where Naptime comes in handy. Naptime will put your device in "doze mode" right when you turn off the screen. This will slightly improve your battery life, and in my opinion, it's one of the first things you should do if you want better battery life. Without Naptime, your device needs at least two hours before going into doze mode, and that's a bit much in my opinion since we use our devices so regularly.
Naptime is an app for more experienced users, but even if you have never used ADB, you're going to do just fine. So if your phone is rooted all you need to do is download the app from the Play Store and grant access. If your phone isn't rooted, you can still enable Naptime, but it takes a bit more skill. Here's how to do it:
1. You need to download ADB tools on your computer. You can click here and download ADB tools for free. More info about ADB and how to set it up here.
2. Put them in one folder and open CMD (Command Prompt) inside that folder. You can do that by holding shift and right click. Then you need to click on the »Open Command window here«. A black window should appear if you're doing something right.
3. Now connect your device with a cable. Make sure you click that you »Trust this computer« if that shows up on your device. I'm not going to explain how to install drivers etc. if you have issues with that, you should Google it.
4. Type »adb devices« in the CMD and make sure your device appears on the screen. If it doesn't, you should check drivers once again since that might be the issue.
5. Now copy and paste commands one by one and press enter after every command.
To use Naptime's features without Root, you need to grant it DUMP permission via ADB on your computer by executing this command:
adb -d shell pm grant com.franco.doze android.permission.DUMP
You also need to grant WRITE_SECURE_SETTINGS permission:
adb -d shell pm grant com.franco.doze android.permission.WRITE_SECURE_SETTINGS
That's it. I hope you won't have any issues but if they appear to make sure to comment below and I'm going to be pleased to help you.
The design of the app is excellent, and even though you won't open the app once you set everything up, it still sticks around. There's also a dark mode available that I'm sure many of you will appreciate. The app is available for free, but there's also an in-app purchase if you want to support the developer and remove the annoying ads. I would recommend doing so if you find Naptime useful!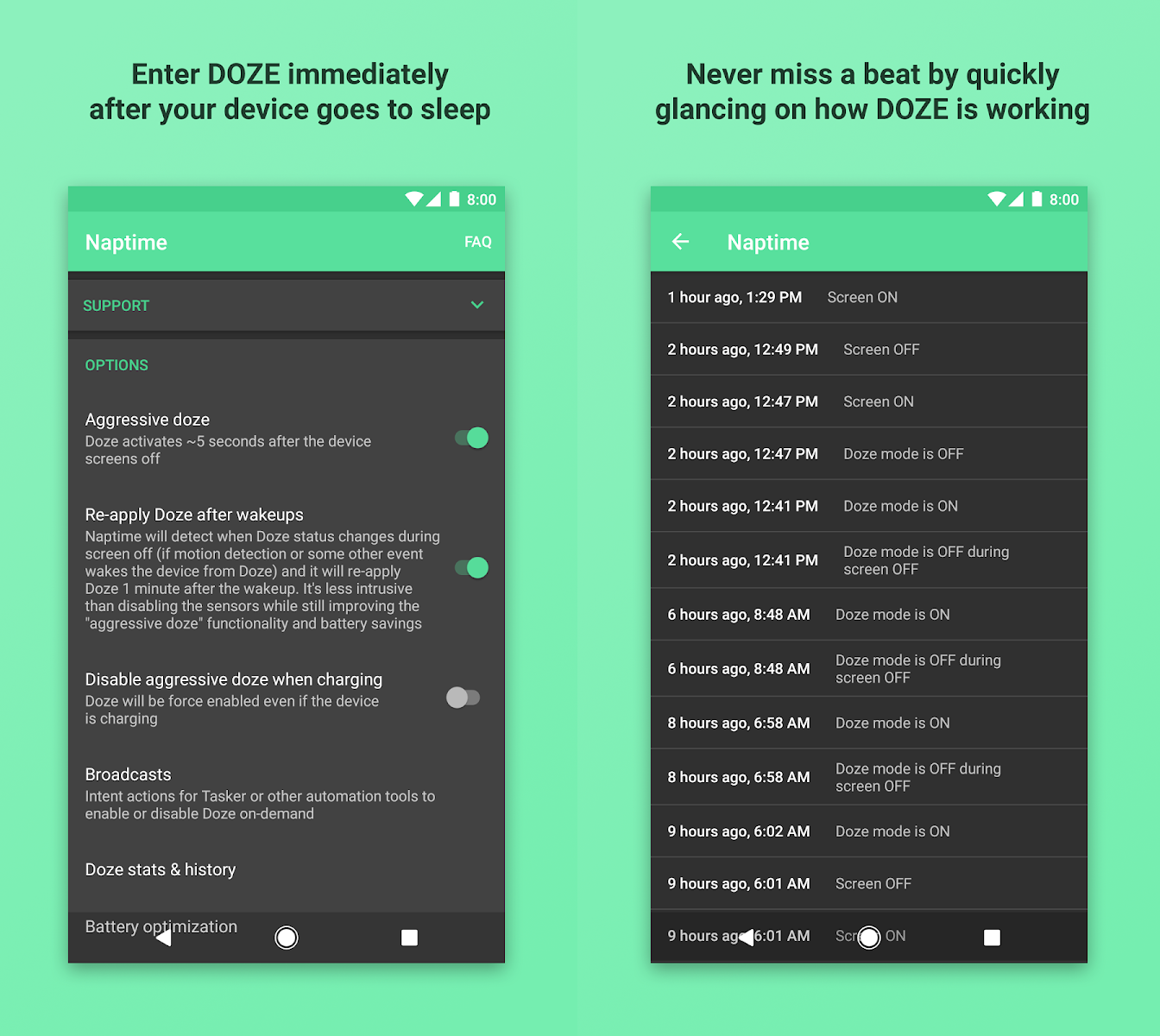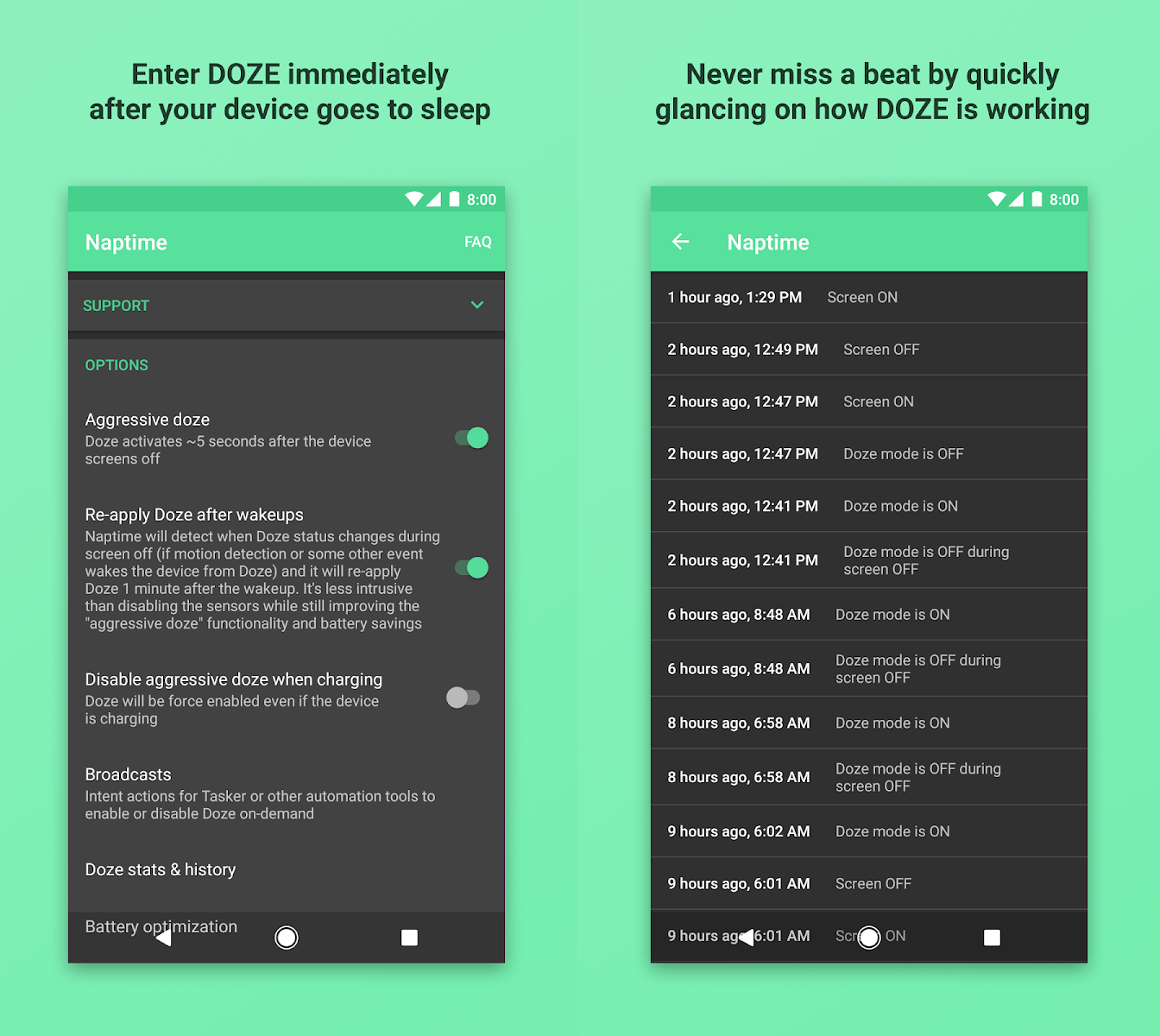 Naptime is such a good app, and I never had any issues with it. If you never heard about it, I would recommend you to check it out. Since the app is available for free, I can readily suggest it to anyone who has 5 minutes to set it up. I understand that process that takes to enable this app's functionality can be a bit difficult so if you need any help make sure to comment below.
Francisco Franco's app Naptime is available for free in the Google Play Store. Get it for free here.