More For Everyone – Now On Patreon
It's a transition that has been a long coming. Welcome to a new chapter of our journey and we believe it's only going to get more interesting. We want to offer you more. Finally, we can proudly invite you to join us on our Patreon. You can now support us directly and unlock the biggest collection of exclusive wallpapers from us, that is growing every month.
Giving Back
I believe that one of the most important values of this organization is giving back to the community and you can see that since our beginning. We've already spent money upfront to bring some of the community's favorite creators to our Patreon account and we're going to do so in the future. 
Because of the current situation, we decided to make some changes for the first month. Our revenue from Patreon in May 2020 is going to non-profits to combat COVID-19!
We Finally Have A Mobile App
And it's called Patreon, which you can download for free on Google Play Store or App Store. We're going to post all Zheano Blog posts on our Patreon account which you can access via the app.
---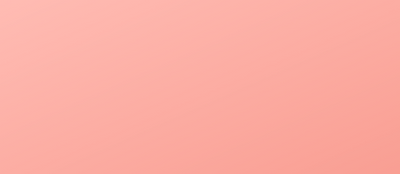 For only 0,50€ a week it's the best value for your money. Here's everything Basic Supporter tier includes:
Exclusive Content – like never released colorful versions of our latest wallpapers and Patreon only wallpaper designs. You can also expect some exclusive articles like "What's on my smartphone?" and a lot more.
Early Access – to our upcoming articles, wallpapers, and everything related to Zheano Blog and our upcoming projects. You will also get early access to Zheano Letter wallpapers and more.
Digital Downloads – for older wallpapers that are not available on Zheano Blog anymore or Zheano Letter exclusive wallpapers that you might miss out.
You get a lot of things, right? But the best part is that we're working with your favorite creators from the community to create exclusive Patreon content!
I'm not going to promise anything but there's also a brand new podcast in the work. So to everyone who enjoyed Zheano Podcast make sure to subscribe to Zheano Blog on Patreon to be the first in the line when the new podcast comes out!
---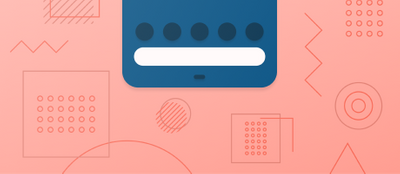 We understand that some of you want something more and with a Custom Banner, Not Basic Supporter offers just that. For only 5€/month you will get everything that Basic Supporter gets like early access, exclusive content, and digital downloads. However, we will also create a custom banner with your color input that you can use as a cover photo on all of your social media accounts.
---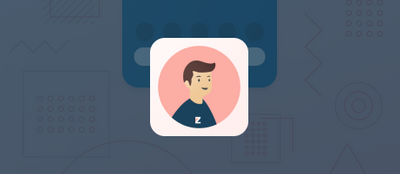 Yes, you heard that right. If you want to step up your social media game and get some awesome new banner and custom made profile picture this is the tier for you. It's priced at 12€/month which is nothing for what you get. The profile picture is custom made to look like a flat design version of you in real life.
---
But Why?
Because we have been covering server, domain, and other costs from our pocket for years. We also produced a lot of content for free and now we hope we can count on our community for support to successfully continue this operation, to keep Zheano Blog alive.
We understand that not everyone has the money to become our Patreon supporter and that's why we're keeping the ads. You can still support us by clicking the ads every time you visit our blog. Thank you!
By becoming our Patreon you support us directly and it matters! We hope to create even more awesome content for our Patreon supporters.
What Will We Do With The Money?
Mainly we would like to cover our server, domain, and other monthly costs – like the subscription to Grammarly to help us write better, etc. After our monthly expenses are covered we would like to pay our creators, like Andrei and others who have dedicated their time to create content for Zheano Blog for everyone to use. We believe that everyone can benefit from this and we will keep our eyes open to sponsoring some of the community projects. Having more money also means starting new projects that just weren't possible before like Zheano Blog merch…
Want To Recommend A Creator?
Would you like to see someone's exclusive content on our Patreon account? Let us know, we would gladly try to arrange something. Make sure that you put your suggestion in the comments below or write them on our Telegram group.
Did We Miss Anything?
We have some ideas about what else we could add to our Patreon and we will continue to improve the experience in the future. We are always open to your input. If you have anything to add you can also do so by telling us in the comments below.
Restructuring Zheano Letter
We heard the community and we have the right solution for it. Many people have been asking about Zheano Letter and why aren't we sending them more ofter. The answer is simple, it takes a lot of time to create exclusive content and to pack everything together. So here's our solution to combat that. We're going to send Zheano Letter every month with new posts and other updates about Zheano Blog. Exclusive content will be featured on our Patreon.
Thank You
It's been years since our first post on the Blogger platform and we've grown so much. We need to thank our community for years of continuous support. We believe that with your help we can build something amazing here and we can't wait to see what does the future hold. We would like to thank you!