My Quarantine Smartphone Setup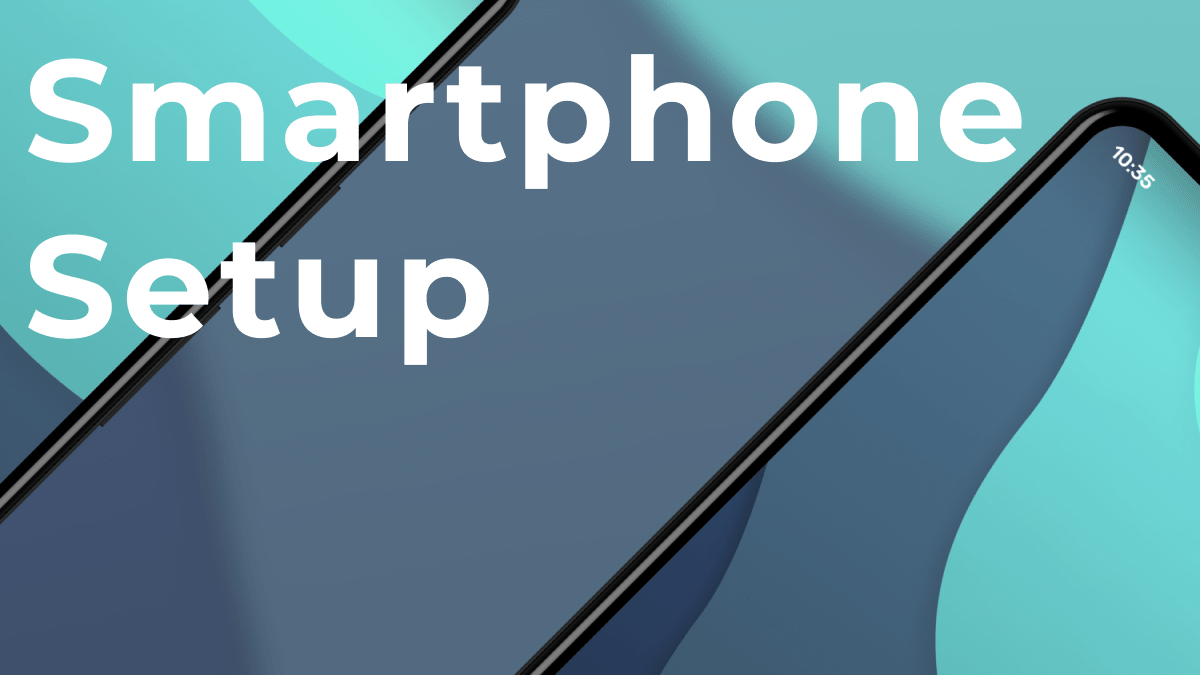 This post was part of our Subscribers early access content. You can access and support our work by joining Zheano Blog's Patreon for only 2€/month. By subscribing you also get access to the exclusive wallpaper from this post.
Because of these troublesome times, all of our behavior changed. We use technology now more than ever before. If I'm speaking from my own experience, a lot has changed especially my habits and relationship with technology. Here's my Pixel 3XL setup that is as simple as always but with some new additions as an adaptation for the situation.
First Page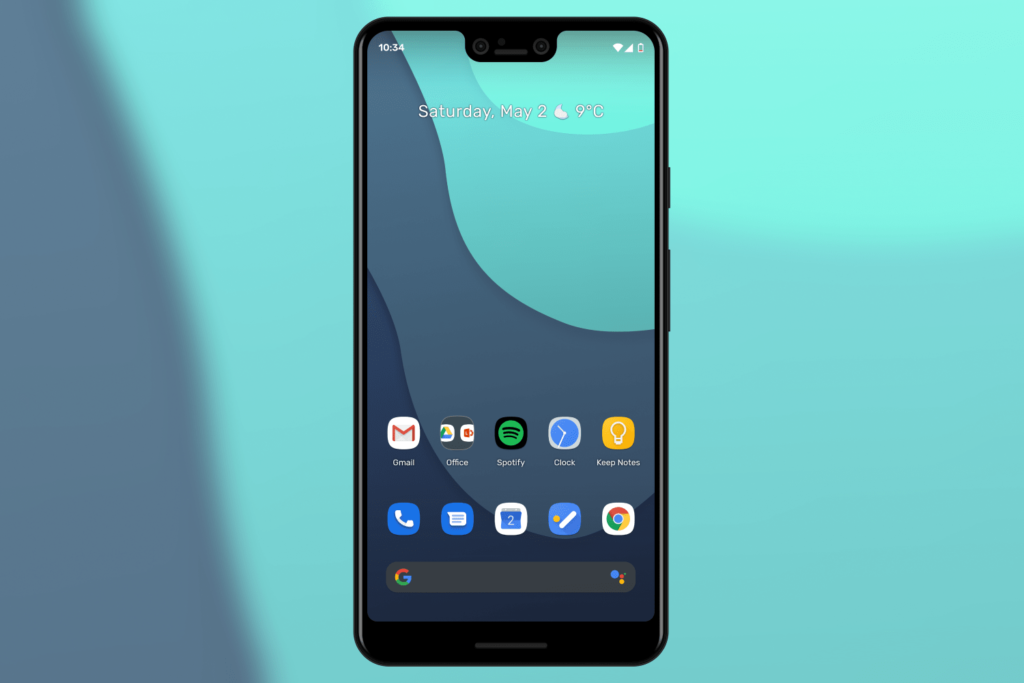 As you can tell I like simple and clean setups. A while ago I've realized that most days I only used a couple of apps. Having a lot of icons on the first page just doesn't make sense for my use. Because of this discovery I've started to streamlining my setup. From time to time I still go back to two-row setup however, most of the time only one row works fine. Here are some of the apps that I use daily.
Gmail
Just a classic email client that works for my needs. I've tried others before but at this point, I'm so used to Google's Gmail that I just can't find myself switching anytime soon.
Office Folder – Google Drive
In my office folder, you can find two apps that I use quite a lot for the school and for managing my projects. Google Drive is another classing from Google. The 15GB that everyone gets with Google account isn't a lot but it's fine for now. I save my photos using Google Photos. Since I have Pixel 3XL I can upload them in full resolution for free for a couple of years. I also convert any Microsoft Word documents to Google Doc format which doesn't count into your space quota. Most of my Drive usage comes because of the University. I have all of my projects and homework there, I also type notes from lectures in there.
Office Folder – Office Lens
This is a new addition to my setup however it's a welcome one. Because of the quarantine, I have to upload and store a lot of my handwritten notes on to my Drive. I've tried many apps but Office Lens from Microsoft is, in my opinion, the best one. It's available for free and it works great. I'm keeping this app even after all this, a great addition to anyone's phone.
Spotify
It's just best to listen to music while I work. I love music and I'm sure I'm not the only one. Spotify is just what I need and I don't think there's any music streaming service on the market that can do what Spotify does. I'm currently also in process of testing podcasting features in Spotify, that's why there's not Podcast player on my home-screen.
Clock
I use the default Google Clock. It's nothing fancy but it gets the job done. The Google Assistant integration with the routines is a nice feature but I haven't found it that useful.
Keep Notes
Is probably one of the most used apps on my phone. I love the integration with a Gmail, Google Calendar, or Google Drive – where I can get all of my notes on the right side. I also use the Google Keep extension on my browser when I found an article or a cool website that I want to check out later. In the past, I've tried to replace Google Keep Notes but there's nothing as good on the market right now.
Google Calendar And Google Tasks
A couple of months ago I've switched from Todoist to Google Tasks. One of the main reasons was the design of the app on the Android and no Linux client. Well, Google Tasks also doesn't have the Linux client however with the Google Calendar integration it's a perfect match. If you go to Google Calendar on your computer you can use Google Tasks by clicking the icon on the right. With this view, I can see my upcoming tasks and events so I'm always on schedule. Google Tasks also has an integration with Google Calendar, if you set the date or time of a task, it will show up on your calendar. This feature also exists in Todoist but I just needed some change.
Second Page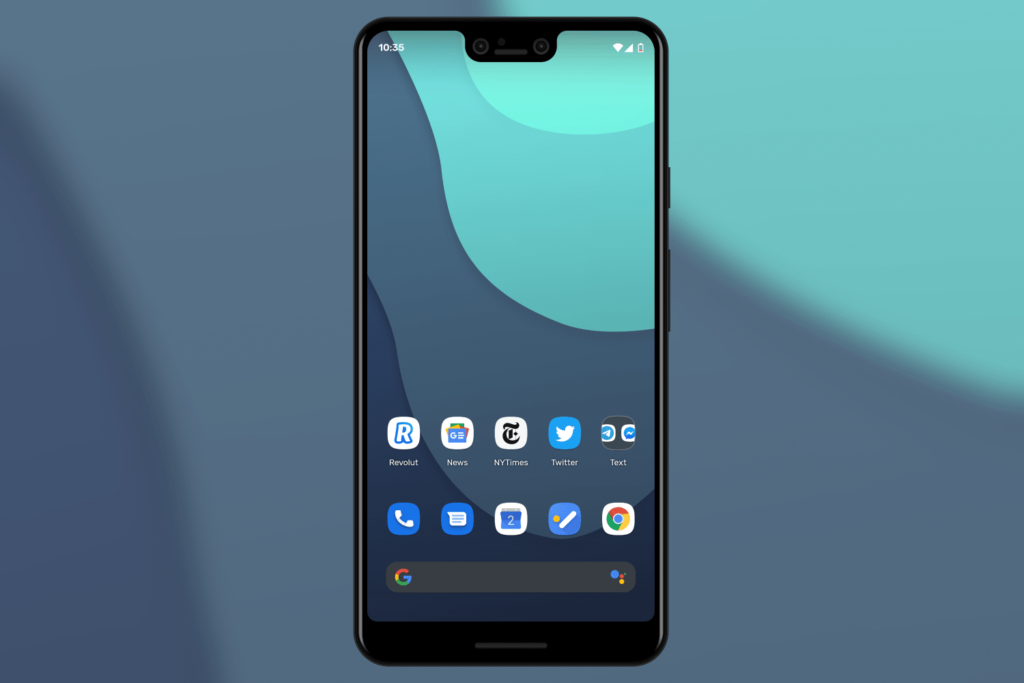 Revolut
Revolut is a banking service that helps me pay for things online. There's nothing much to say about it. I like using it because it's fast and money transfers from my bank to the Revolut account take only a few seconds.
Google News and NYTimes
I've been The New York Times subscriber before this whole pandemic happened. I like reading quality journalism and I think there are quite a few topics that I'm interested in that I can find on The New York Times. The app is nice and I also love Google News integration that removes all ads and monthly limits without any additional costs if you're The New York Times subscriber. I'm also subscribed to Wired since I'm a big fan of tech as you can see.
Telegram, Facebook Messenger and Twitter
Are my only social media apps on my smartphone. From time to time I also uninstall Telegram but I've been interacting with the community quite a lot so I just keep it on my phone. You can join the conversation here.
Other Apps
Abstruct
In my opinion, Abstruct is the only wallpaper you need. The wallpapers are from one of my favorite designer Hampus Olsson. If you're looking for some awesome wallpaper app, this is the one!
Bitwarden
Has been my password manager of choice for quite some time. I'm not a huge fan of the app design, in my opinion, 1Password looks better, but it's free and open source. I'm using Bitwarden on my computer/browser just as much as I do on my smartphone. If you're looking for a password manager, give Bitwarden a go.
Conclusion
I love writing articles like these and I'm not going to stop writing them in the future. I hope you found some new and interesting apps to try for yourself. Let me know what apps do you use on your smartphone, I would love to give some a try.