Pixel 4 Updated Wallpapers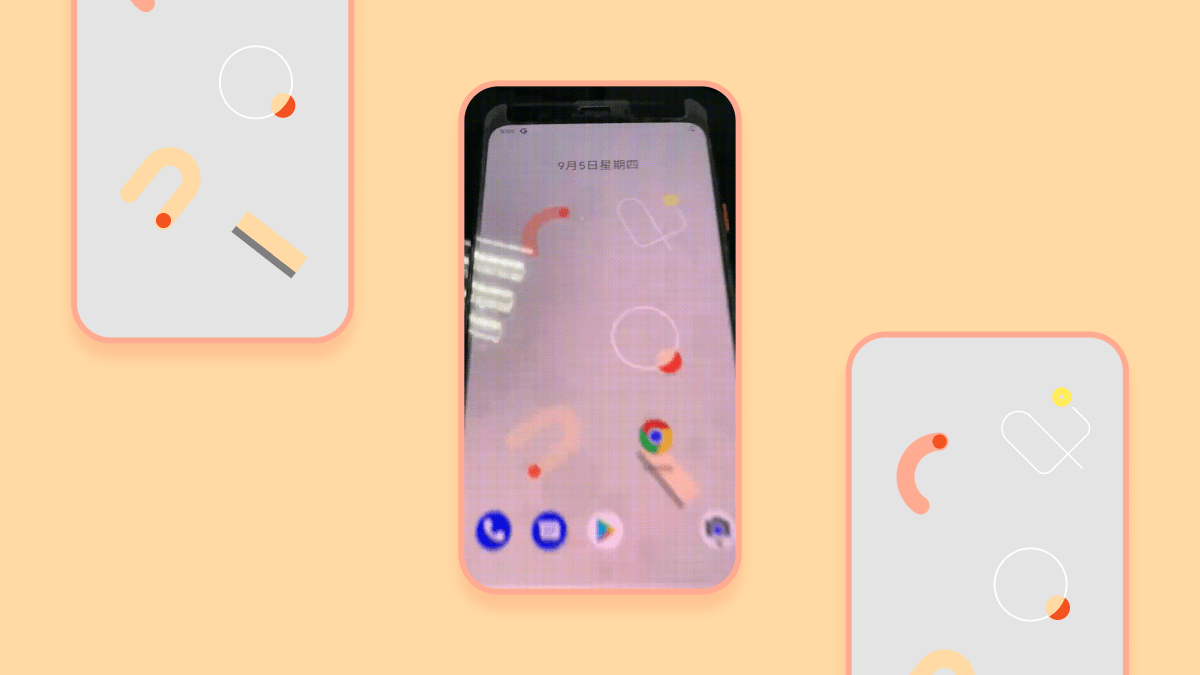 There are new leaked images and videos of Pixel 4. That is some excellent news for everyone interested in these devices. I'm personally a big fan of my Google Pixel 3xl, and I like the design of the new Pixel 4. I'm sure Google will add tons of software features that are going to make Pixel 4 even a better phone.
Recreation Updated
Currently, we don't know the date of the Google Event, where Pixel 4 is going to be announced, but we are one step closer with these fabulous wallpapers. Currently, there is still no official leak of this wallpapers, and these are just wallpapers I recreated from the leaks. A few days ago, I recreated Pixel 4 with the previous leak; however, there were parts of the wallpaper that were covered by notifications. With the latest leaks, I was able to recreate these wallpapers.
Download Wallpapers:
Hey, we create content that is available for free for everyone!
http://bit.ly/Pixel4UpdatedWallpapersZheanoBlog
This website has no ads so please consider donating. Thank you!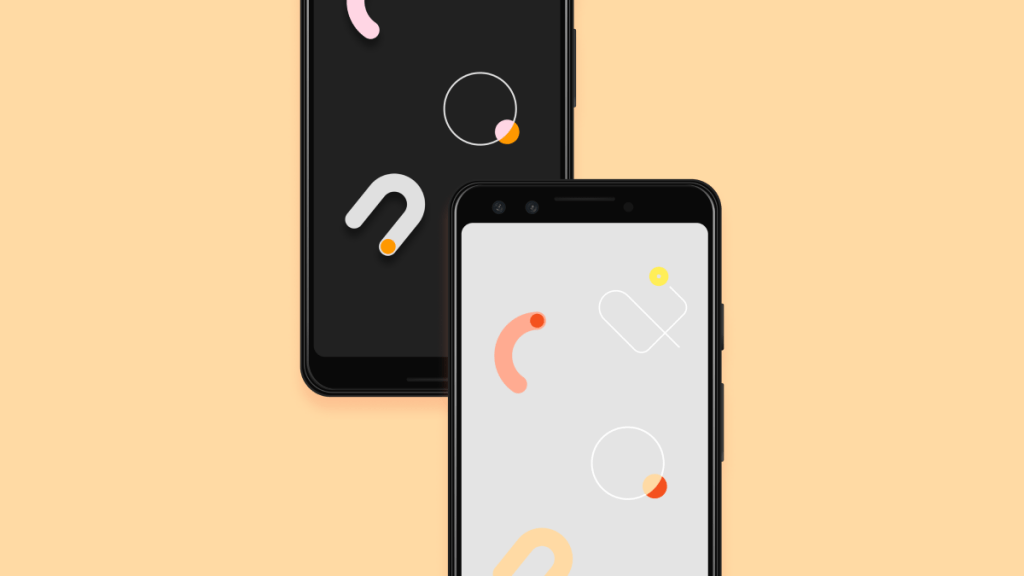 Unknown
There are still a lot of things we don't know about the wallpapers. In the previews post, many suggested different ideas about these wallpapers. Here are some that might be possible.
Community Speculation
They look great, but I don't thing the different colors will be different wallpapers on the release. I think it's a live wallpaper that changes colors during the day or maybe even weather related.
Still these look great, thanks for the recreation!

Koen Hendriks
I don't know if missed this in the post, but I think they are the previous android versions. At the bottom is Oreo, the two at the top could be jellybean (to the left) and ice cream sandwich (to the right)
It doesn't look like every version would fit here so my guess is that it is an animated live wallpaper where the shapes (versions) move around.
Edit: I think this could be the case because android 10 is dropping the dessert theme, so this would be to celebrate the change

Einar Johnsen
If you have any ideas about how these wallpapers may work, let us know in the comments below.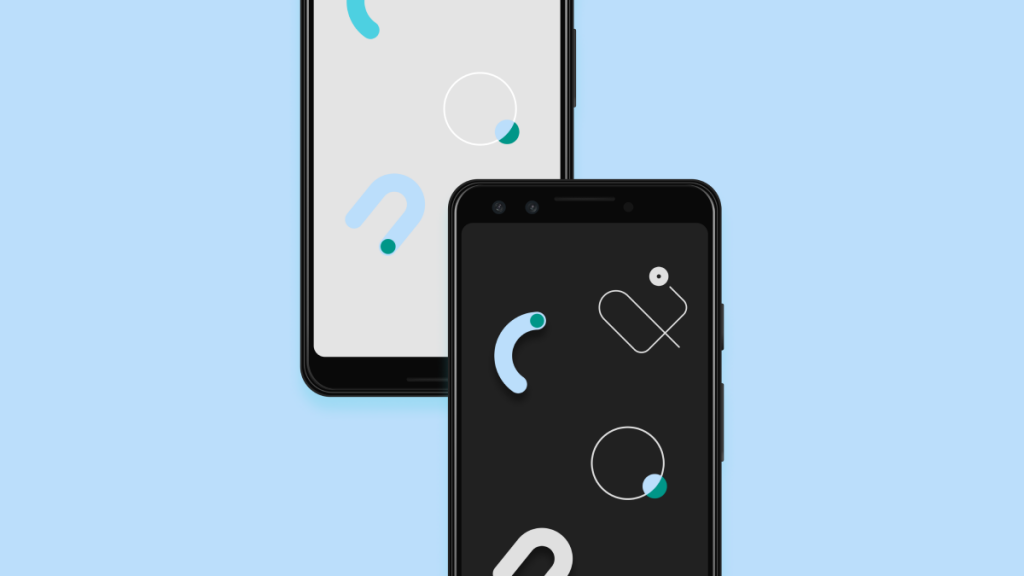 Theme Changer
Since white versions leaked, I also thought about the Dark Theme and how wallpapers might depend on the selected theme. However, I quickly realized that notifications on the first leak with a dark version of the wallpapers have white notifications. Of course, this might change since upcoming iOS 13 will have this feature.
Download Wallpapers:
http://bit.ly/Pixel4UpdatedWallpapersZheanoBlog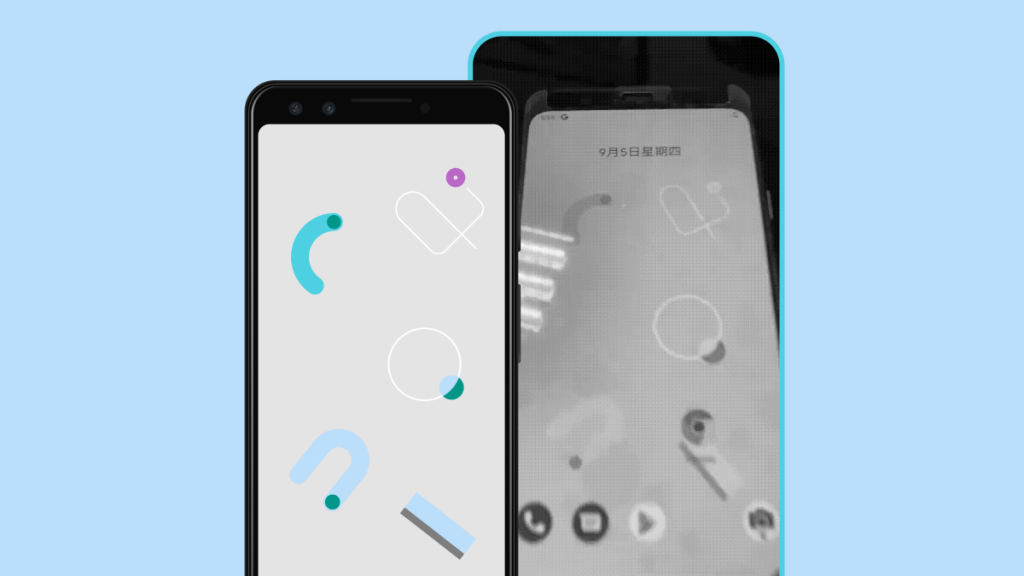 ---