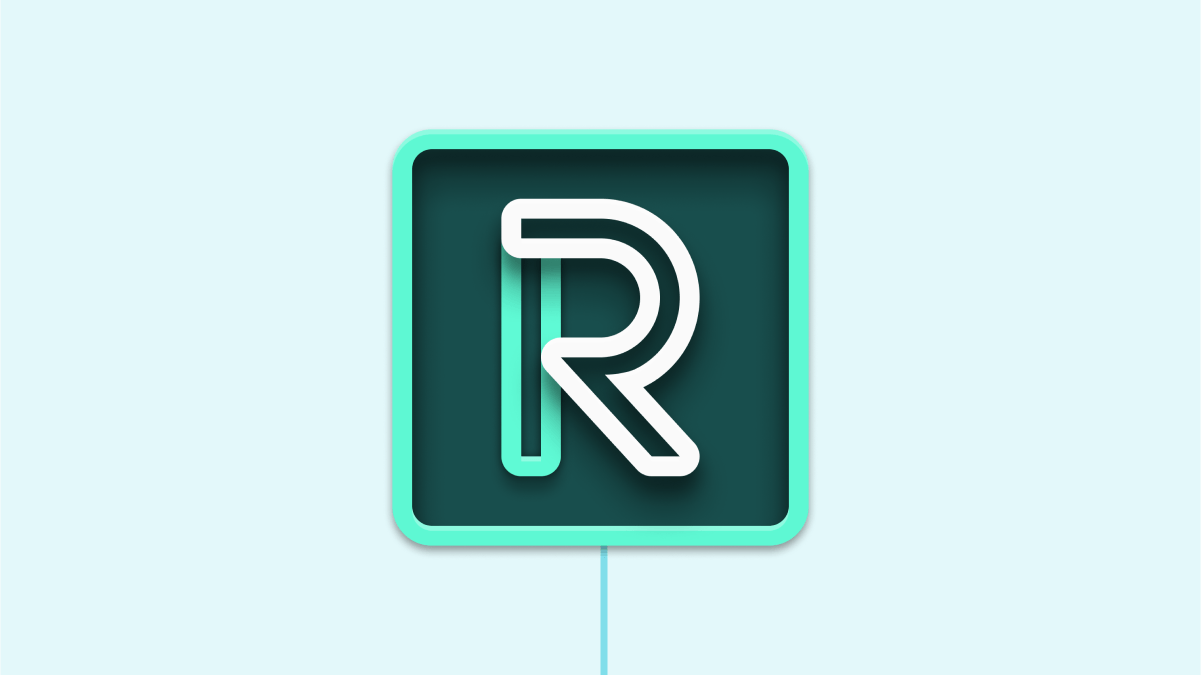 There are tons of excellent icon pack in the Google Play Store, but only a few are so good than Relevo. Relevo is a new icon pack design by amazing Kevin Aguilar. He is a pretty recognizable name in the Android design community. He is well-known for his greatly designed icons.
Kevin Is An Experienced Designer
One of his most successful projects must be KAIP icon pack, which is based on material design guidelines. KIAP is one of my favorite icon packs ever. His newest icon pack, Relevo, might have the potential to be just as good if not better. Kevin Aguilar has been designing icons for quite some time. I would recommend that you check out his Dribbble, where he publishes his best work.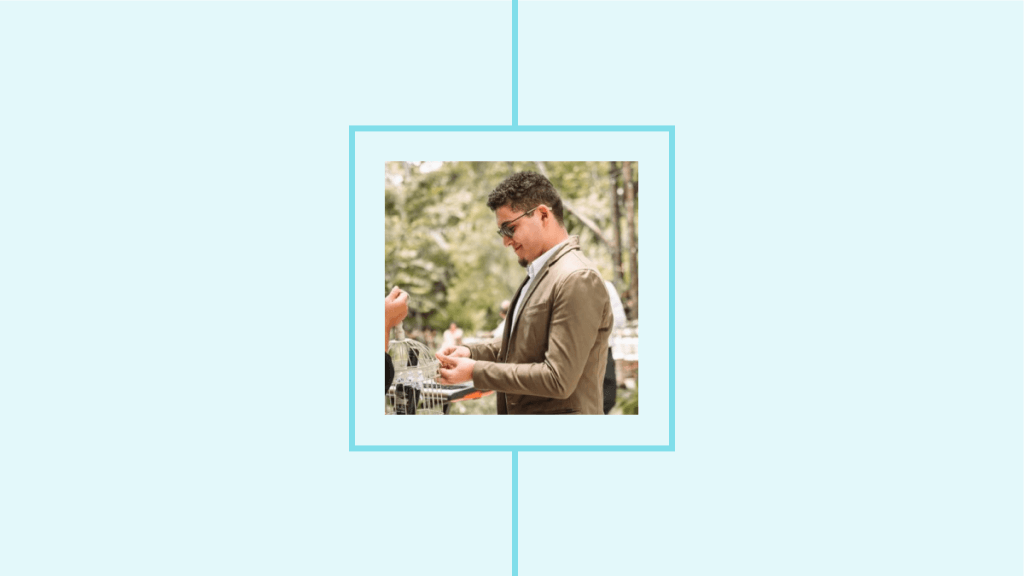 Three Versions
Relevo icon pack is three icon packs. There are Relevo Circle, Square, and Squircle. I've been testing Relevo Square since beta, and I'm impressed with Kelvin's work on this icon pack. It's clean, good looking and definitely for everyone who loves customizing their smartphone. I'm very picky when it comes to selecting which icon pack I want to have. One of the things I love about Relevo is consistency. All icons look great for the get to go. They all fit the home screen, and that's a massive plus for this icon pack.
Which one to pick? It depends!
There are three versions of Relevo, so it was tough to decide which one is the best. The answer isn't surprising; it depends. I can tell you might prefer, but in the end, you need to decide which version you're going to get or even better, get all three and decide for yourself. I'm personally a big fan of circle version; however, the squircle is growing on me, and I've been mostly using that version. I can confidently say that whatever version you decide to pick you will love it.
Design Features
Relevo is something you haven't seen before. There are hundreds of icon pack out there, and some of them look similar, in some cases even the same. You can notice that Kevin put a lot of thought into this design. The best way to describe these icons must be neon lights. The icons also follow this fresh color pallet that puts them into a unique category. The main elements of the icons also have some dark shadow to make the icon pop even more. Dark shadow with great neon color is an excellent combination for a unique looking product.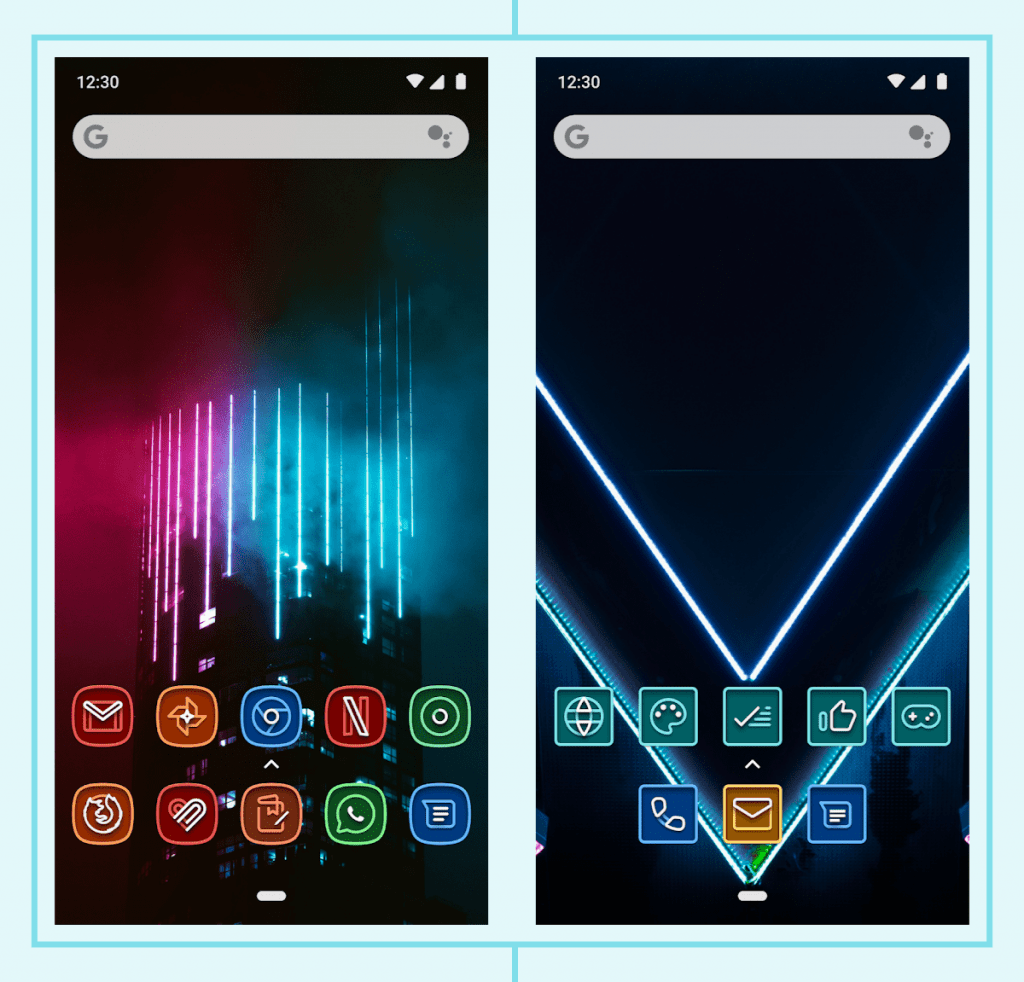 Feel Of The Icons
Since the icons are designed with a lot of hard work, they also feel good. And by "feel good" I mean that they work excellent with almost every setup. Once you set them up, they will look good on your phone, and you will appreciate them as you use them day after day. What's excellent about Relevo is that it has three versions so if you for some reason want to change things a bit, you can. And because of its affordable price, almost everyone can do it without any hesitation.
In-app wallpapers
Relevo currently has 17 wallpapers. They all look perfect. Most of the wallpapers are from Unsplash, and there's a ton to pick from. I'm sure that the developer is going to add more wallpapers in the future updates. All wallpapers have this neon feel that works great with the icons. Kevin did a fantastic job by selecting those wallpapers. The wallpaper collection also has one wallpaper designed by Tom Wellington. He is a well-known icon designer. I hope to see more wallpapers like this in the future.
Price
In Slovenia, each icon pack is priced at 1,79€. The price may vary on the country and currency that you are using. I believe that the price is set in the excellent place since there's a lot of hard work behind an icon pack like these. However, I would recommend taking some time to decide which version of the icon pack would you like to get; if not all three. All I can say that price like this is reasonable for an icon pack of this caliber. If you are looking to get a new icon pack and refresh your device, this is the icon pack to go.
Missing Icons
No icon pack is perfect, and there are always going to be icons that won't be themed. However, the developer is working hard to satisfy any customer. After I downloaded the icon pack, there were around eight apps that were not themed. Kevin, the designer of Relevo, is making sure that any icon request is fulfilled. Relevo receives a lot of updates with new icons and other fixes. I wouldn't be too worried if you have a few unthemed icons, you can expect that list to get shorter with every update.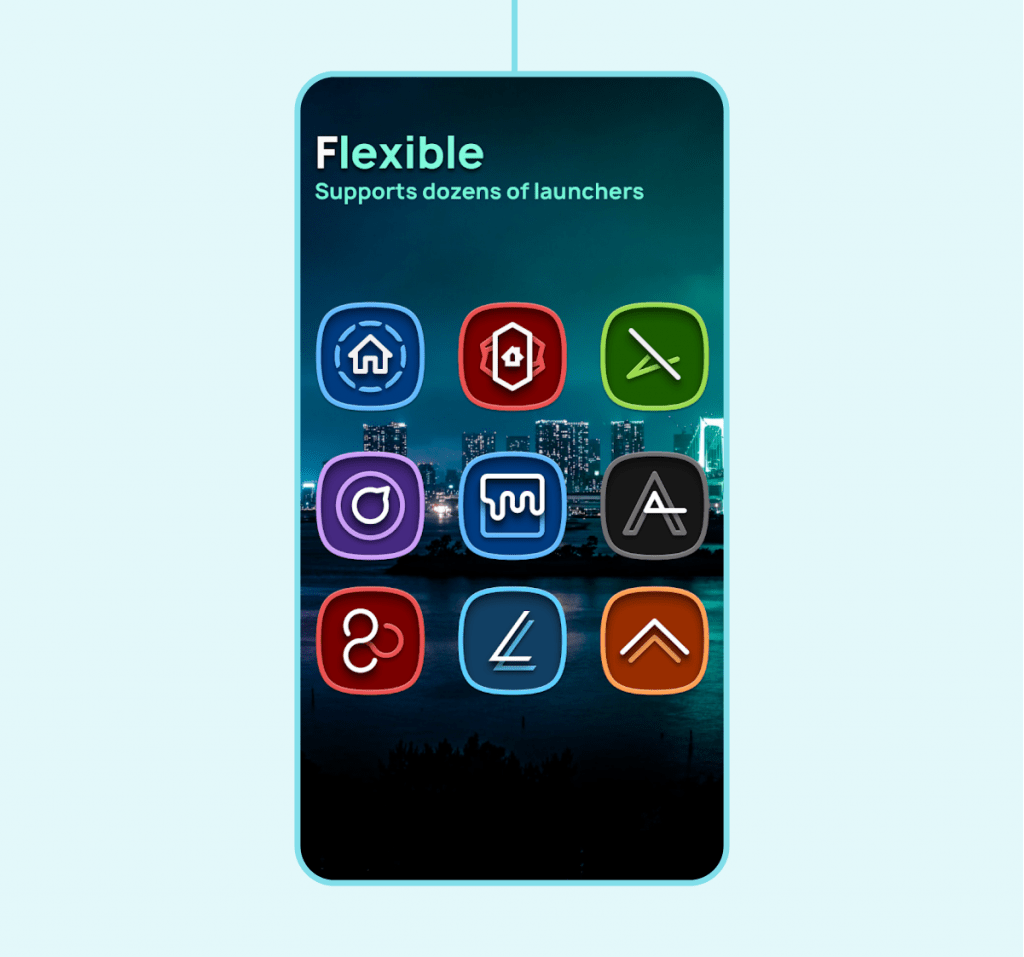 Conclusion
There are tons of icon pack on the Google Play Store; however, Relevo is brand new. Its style is one of a kind, and the icons also look good on almost any home screen. The coolest thing about Relevo is its variants, different people like different shapes. Relevo has three shapes, and as I mentioned before, it's great to have the option to choose your liking.
All three icon pack are currently on sale! Make sure to check them out!
?????? ?? ?? ?????

Today (and for a few days) you can get all Relevo shapes at a discounted price!

Get them here ↓

Relevo Circle: https://t.co/qr0oNJUf6c

Relevo Squircle: https://t.co/IClIoAMSvI

Relevo Square: https://t.co/JYGpvclf9B

? & RT! pic.twitter.com/3O1NYMuJj2

— 221 Pixels (@221pxls) August 27, 2019