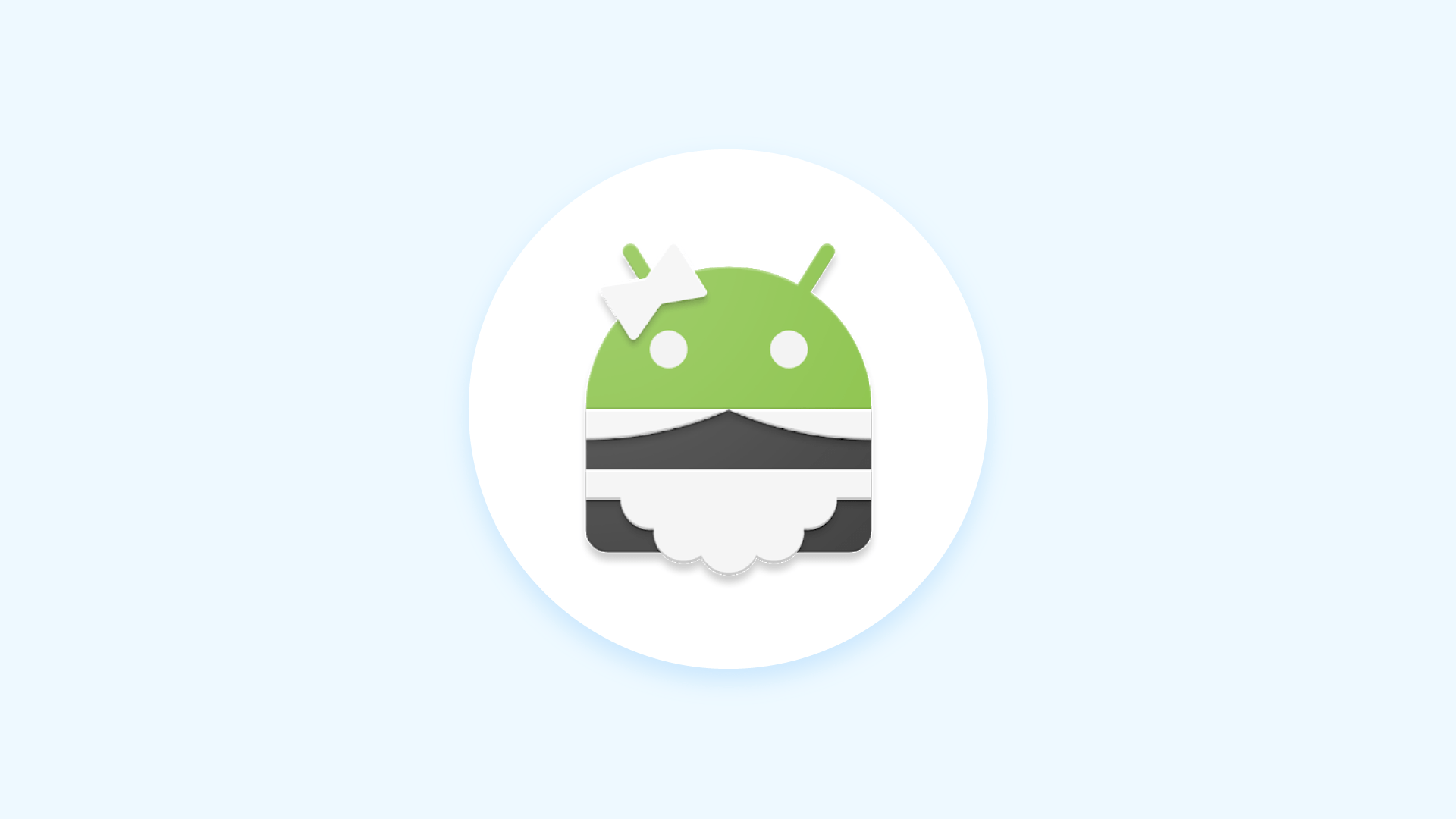 I'm not a big fan of so-called cleaning apps for Android. Most of the people who own them have some awful apps that do more harm than good. Apps like Clean Master and other with the same functionality are probably one of many reasons why I don't like Android being so open. A while ago I tried Clean Master just to see how bad is it and guess what, it's probably one of the worst apps out there. On the internet, there are tons of articles about why apps like Clean Master are bad for your phone, but I really wanted something to keep my cellphone tidy. For a while now I've been using CCleaner on my Android smartphone and Windows laptop. For the past few months, I've noticed that CCleaner for Android is getting filled with ads and other Advertisements that weren't user-friendly at all. Since the recent CCleaner scandal, that you can read all about here, I've started looking for some good alternatives. Windows 10 has already it's own file cleaning system build in, and that did the job. Well, a replacement for CCleaner on my Android phone was a bit difficult to find.  I didn't want to harm my phone by installing something similar to Clean Master.
So I've found one called SD Maid. This app is definitely something I was looking for. SD Maid is an Android app. It helps you manage files and apps. It works with any Android device and any storage that is accessible. I've been using a free version of this app, and after a few days, I decided to make a purchase of the pro version.  I think that for everyone who is looking for a good cleaning app this is a good choice.
This is how the developer of the app presents himself on the website:
Hi, my name is Matthias. I'm from Germany and currently studying computer science at the RWTH-Aachen.
If you want to read my ramblings follow me on Twitter or Google Plus.
The app is well designed and has a dark theme applied by default. It looks clean and modern thanks to Material Design elements that you can find all over the app. App icon was designed by well-known iconographic Michael Cook. He is well known for creating icons for some great apps. He did a great job with this one, and the icon design is also one of many reasons why I tried this app in the first place. The overall design of the app is excellent, the app feels intuitive and is really simple to use. The free version doesn't have all the features, but the main ones are available in the free version.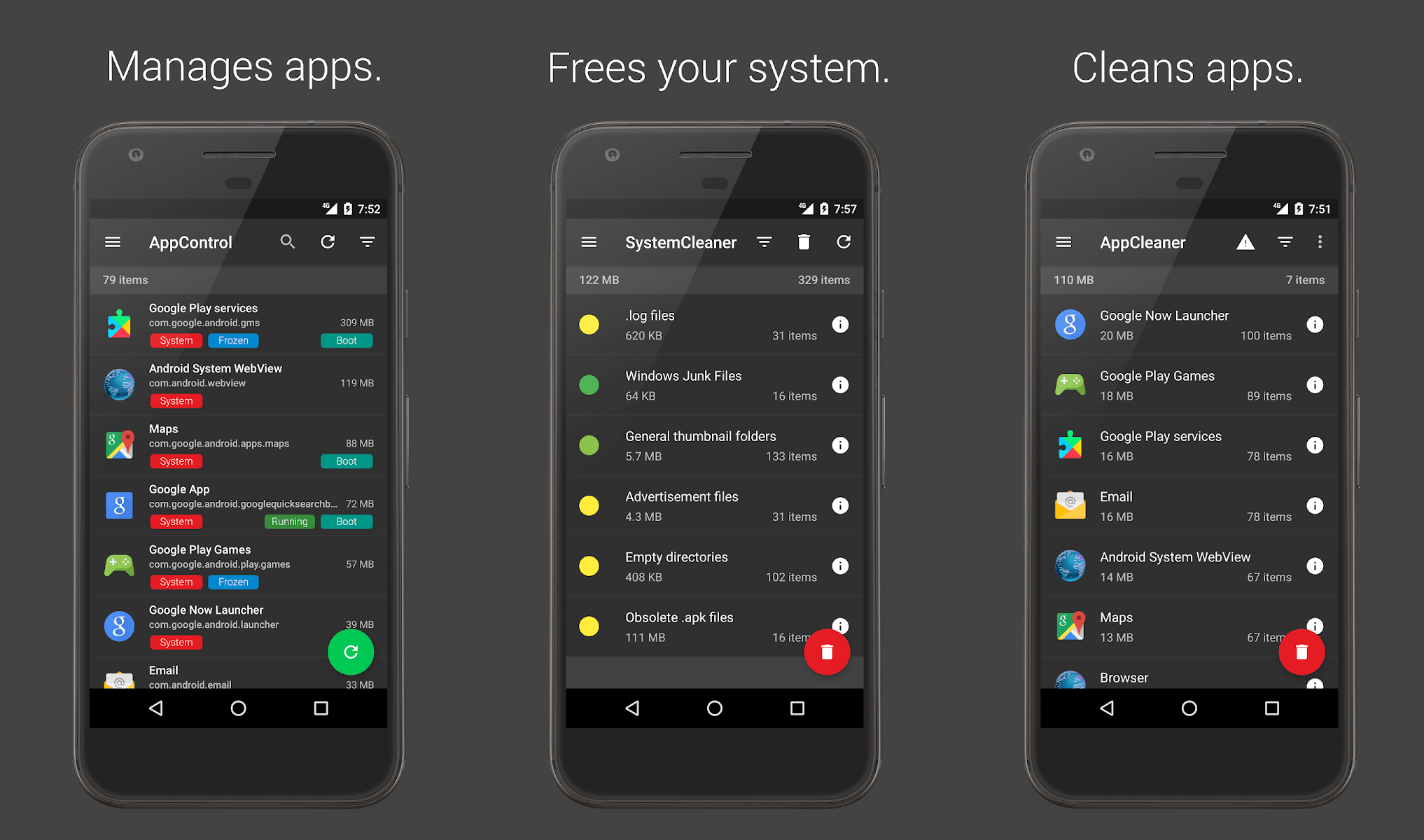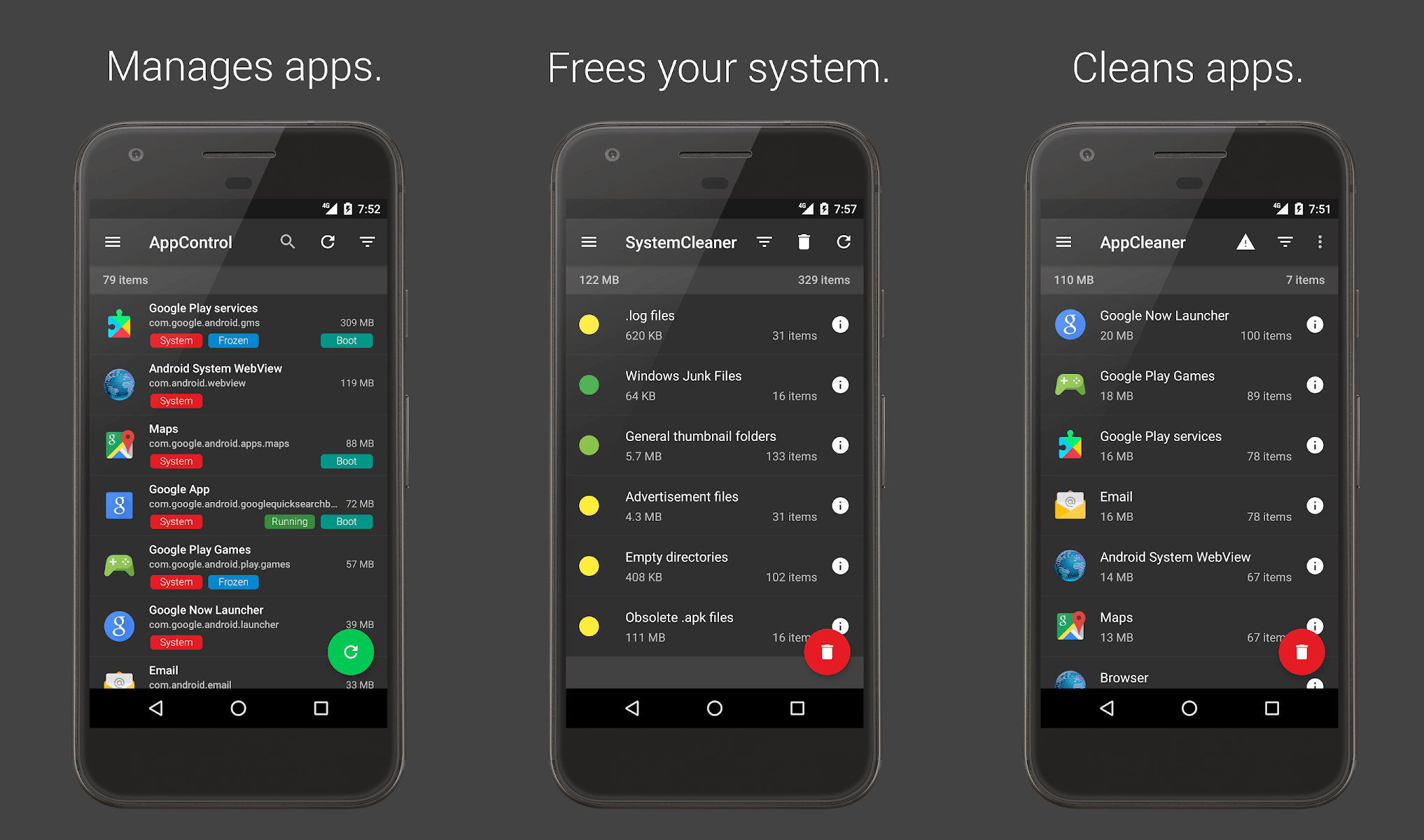 The app still gets frequent updates, and that's really awesome to see. SD Maid v0.1 was released on 29.03.2011. Since then, the developer has really improved and learned a lot. The app now feels polished and well build. Its features are well executed. Since using this app I didn't have any issues with it, everything worked smooth but I'm sure some people have problems with the app, but I'm sure that the developer is always working on improving and fixing the app. If you have any issues or questions with the app, there's a good FAQ here to clarify any misunderstandings.
Since there's a paid version of the app, I'm sure you might want to know what's the difference. The "Pro" version of SD Maid also called the "Unlocker" is a plugin, it's not a standalone application. You should install it together with the free version of SD Maid and then start the free version. It will detect the plugin and enable all extra features.
Current upgrades:
User-defined SystemCleaner filter
Deletion function in the AppCleaner tool
Deletion function in the Duplicates tool
Scheduled operations via timer
Scheduled reboots (power cycle or software restart)
A widget to execute the main tools.
File/app previews in all tools
A searchable history of SD Maids actions
Launcher shortcuts to specific tools
Additional search options
Android 7.1 app icon shortcuts
(Forced) app moving to external storage on supported devices.
Sleeping well, knowing the developer is motivated to keep developing
It's fantastic to see that you don't need ROOT access to use this app since the app will adjust its behavior to fit the device. So even if you don't have ROOT, you can use this app but without the ROOT features. The developer of the app gives an excellent metaphor.
Imagine you buy an offroad vehicle, like a Jeep or a LandRover Defender.
Do you have to drive offroad? No, but if you want to, then you can.
It still works perfectly well being driven on a normal road.
This is a great overall app. If you want you can support the developer and unlock some extra features by buying the pro version. I did it, and I'm pleased with my purchase. I'm sure that some of you might not be the best fans of cleaning apps and believe me, or now I'm skeptical myself, but this app really does it's job well. App has an active Reddit community and tons of supporters. If you are looking to try a good and real cleaning app, this is the way to go.
You can check out SD Maid here.