Wallpapers I Love Are Made By Mirac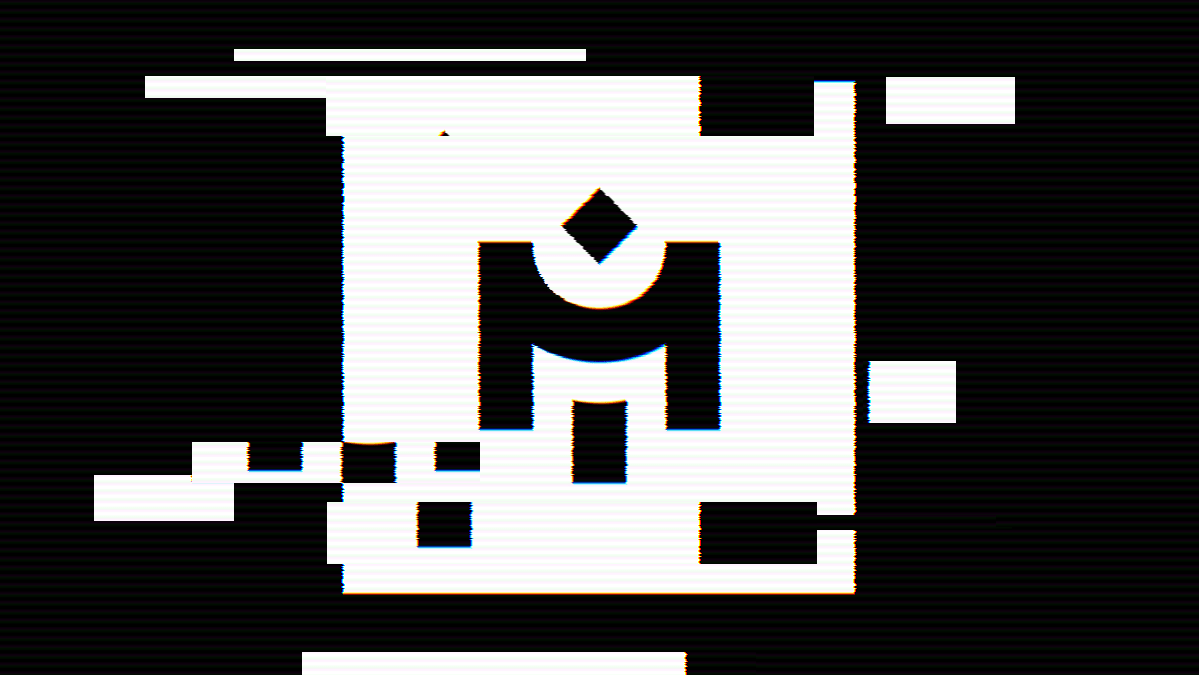 I found these amazing wallpapers from a guy on Twitter. Since he has become one my favorite wallpaper creators ever. Mirac is one of the most important wallpaper creators today. I've interviewed him to further understand his creative process.
Mirac has his website where you can find all of his wallpapers. You can visit madebymirac.com to find your next wallpaper for your smartphone or computer. Most of his wallpapers are designed with the help of a 3D program called Blender. His wallpapers vary from abstract to a specific object like a Nintendo Switch Card.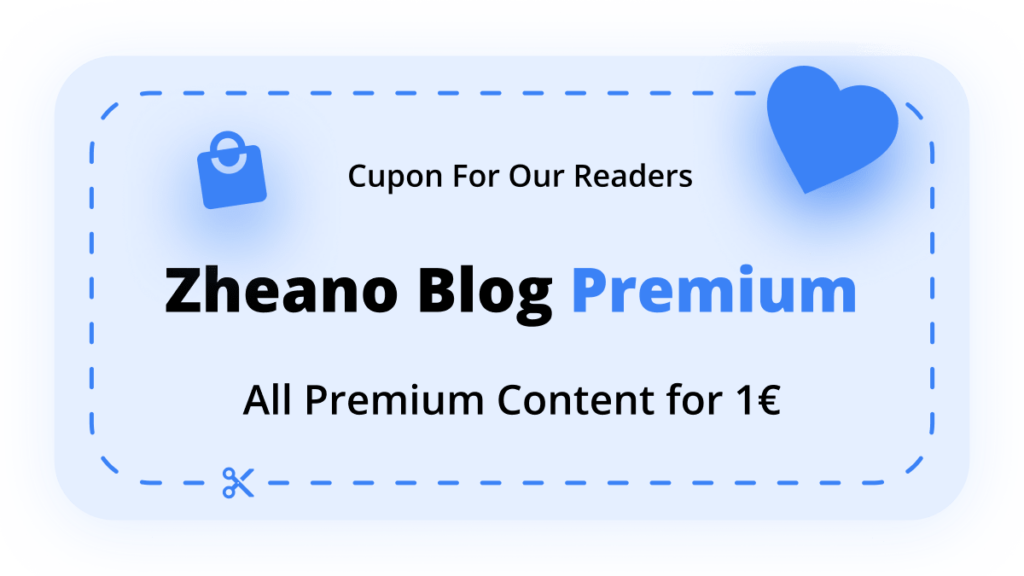 In the past, I've used multiple wallpapers designed by Mirac. Before I jump to the interview I would like to acknowledge just some of my favorites.
Best For Desktop – Jellyfish Wallpaper
Just amazing, Jellyfish is everything I want in a wallpaper. It blends well in the background of my setup while still providing interesting structure. I've used this 3D wallpaper on my MacBook and it looks fantastic. Jellyfish is probably one of my favorite wallpapers ever. Mirac did an amazing job, combining simplicity with an interesting look and a perfect combination of colors. You can download Jellyfish from his website.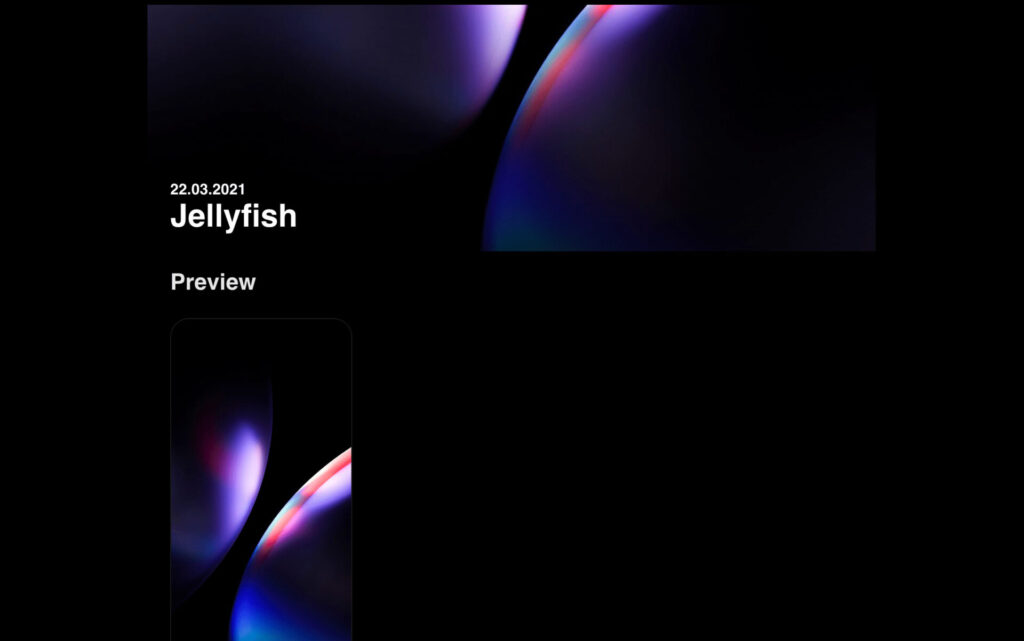 Best For Smartphone – Hei Bai Wallpaper
In my opinion, Hei Bai is another great wallpaper. Although Hei Bai also has a desktop version, I think it's the perfect smartphone wallpaper. It looks amazing. Darker colors with the combination of a golden-like look it's one of my favorite wallpapers of all time.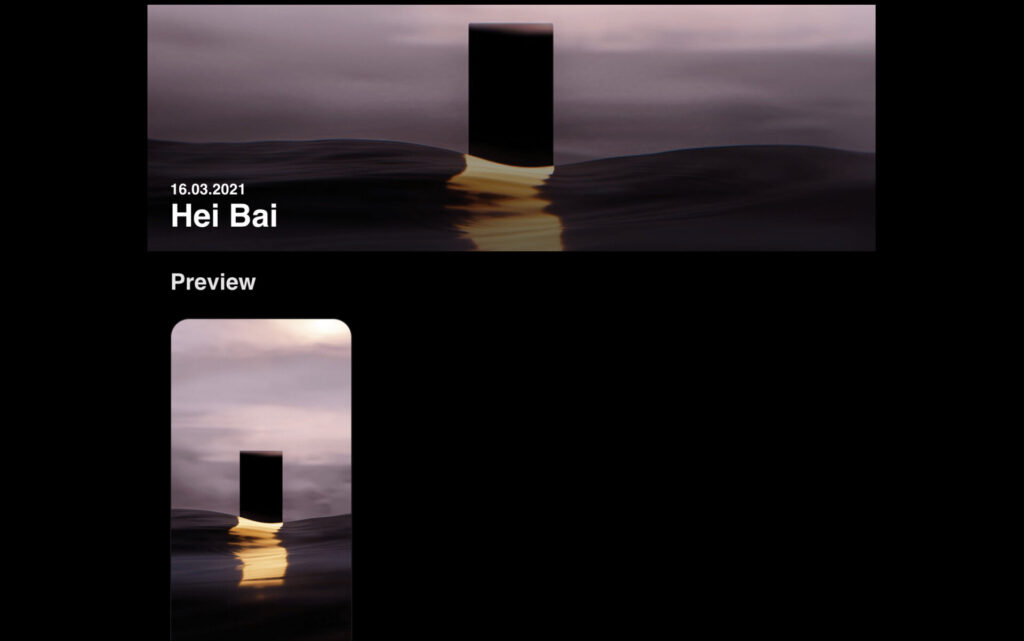 Interview With Mirac
I've chatted with Mirac for a while now. We talked about wallpapers, design, and more. In this interview, Mirac explains his design process, inspiration and more. Mirac also helped me improved Zheano Blog's Menu functionality on mobile. I'm extremely thankful for any kind of feedback, the new menu is already implemented. Enjoy the interview.
What was the reason that made you start designing and creating wallpapers and digital art?
Mirac: I actually didn't really set out to start/learn design, it just happened. I started around probably 2011, I was watching YouTube a lot back then and I think Photoshop tutorials were really popular around that time. My Dad happened to have a copy of Photoshop on his laptop, so I tried following some of the tutorials and it all kinda just went from there. I always enjoyed being creative from when I was little, so maybe that's why I gravitated towards that & kept going.
As for wallpapers, that's a pretty similar story. I was just trying something new without thinking too much of it, but the reason they stuck around is, because I found that they are really good at helping me improve and letting me be creative. There's no rules, no limits and every wallpaper is a standalone piece, so every wallpaper is almost like a completely new project. The only thing most of them really have in common is the aspect ratio and that I call them wallpapers.
What is your design process?
M: I don't have a design process. Or at least a proper one. Sometimes I already have the final idea in my head and just need to figure out a way to make it, other times I'm literally just trying things out for fun and try to make it look good. So there's no set of steps I go through or anything like that.
Honestly, I actually had to look up what a design process is exactly for this question, I literally didn't know 5 minutes ago.
How do you come up with the ideas for your art, do you sketch, use pictures as inspiration?
M: Usually the ideas just pop into my head. I don't actively try to think of ideas very often, I personally think you can't force ideas, you just have to let them come to you.
I do take a lot of inspiration from a lot of different places, but I have never looked at other wallpapers for inspiration and I think if I did that mine wouldn't be very original. I think the key to taking inspiration is to look in unexpected/unrelated places. Spirits and Spirits II were inspired by the album KIDS SEE GHOSTS for example, Hei Bai took some minor inspiration from Avatar: The Last Airbender or even the upcoming madebymirac.com update was inspired by literal vending machines and arcade games in some places.
And then for some wallpapers there's no real idea behind them at all and it's just, like I said, me trying to make something simple look good (Jellyfish is such a wallpaper, also the LAYERS series). Some ideas are also inspired by dreams I had.
What tools do you use to make wallpapers and digital art?
M: Almost exclusively Blender and Photoshop. Usually both too, very few were made exclusively in Blender or exclusively in Photoshop.
Besides wallpapers, is there anything else you work on?
M: At the moment, no, madebymirac is my only project and I don't see that changing anytime soon. Like I said, it's working incredibly well for me, I enjoy it and there's still a long way to go and lots of things to try.
I guess you could technically call working on the website a separate project though, which I am currently doing along with Aarnav Tale, my friend and the backend developer of madebymirac. Fun fact: I was originally planning on manually editing html files for every single wallpaper release (which is a very dumb idea), because I didn't know any better, until Aarnav approached me and eventually set up the Content Management System through which all madebymirac wallpapers are being deployed now.
What's your favorite wallpaper you ever designed?
M: That's a hard one because it always keeps changing. If I had to pick though I'd probably choose LSW205, because of the backstory but Hei Bai is close.
---
I'm so happy Zheano Blog can host such interviews. I probably enjoyed reading Mirac's answers just as much as you did. Again, thank you to Mirac for giving us a closer look into your work. You're such an inspiration and I can't wait for the upcoming wallpapers. Don't forget to follow @madebymirac on Twitter. While you're there you can also follow us, @ZheanoBlog, for more content like this.