3 Best Free Ad Blockers For Safari On iOS
In iOS 15 you can install browser extensions to Safari. Some of the extensions offer different content blocking methods to improve your experience online. With these 3 ad-blockers, you can now remove ads and trackers from your Safari browser.
👨‍💻 Get more tech tips and tricks by subscribing to Zheano Letter newsletter for free.
⚠️ Warning! I believe in supporting creators. I regularly buy merch and premium content from my favorite content creators. You can also support me by joining Zheano Blog Premium.
Here are my favorite three content blockers for Safari on iOS. Content blockers are stand-alone applications on your iPhone that communicate with Safari. Learn how to enable content blockers in Safari for iOS but first, you need to download some.
BlockBear
BlockBear works well in most cases and has some additional features. I believe BlockBear is the best option for most people.
Besides ad blocking, BlockBear has other features like blocking social media buttons and removing tracking. I found both of these two additional features quite good. You can also block custom fonts a website might use, but I don't use that feature personally.
The app also features a whitelist functionality.
BlockBear is available totally for free. You can download it on the App Store.
Adblock Plus
Adblock Plus is probably the most popular choice. The app offers a simple interface with just two options – toggle to block ads and exceptions. It's a very straightforward app that you will enjoy if you only need a simple ad-blocker.
Make sure to also turn off acceptable ads inside exceptions to have an ad-free experience. In my opinion, Adblock Plus is a better ad-blocker compared to BlockBear but doesn't offer as many features.
Adblock Plus is available for free via the Apple's App Store.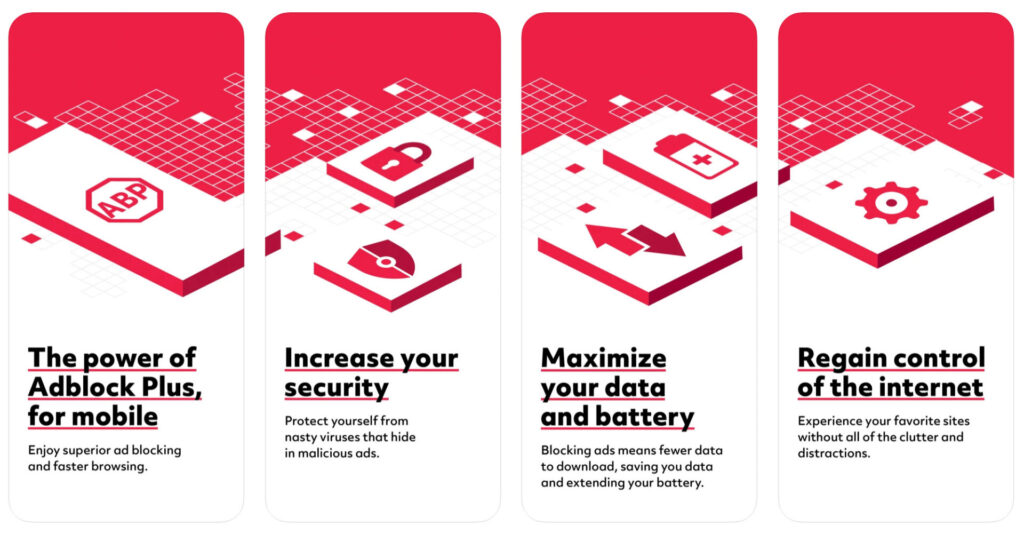 Hush Nag Blocker
Hush Nag Blocker is not an ab blocker, but still a very useful tool. The app removes all trackers and cookie permission popups from Safari. It's a great app if you want a bit more privacy when browsing the web.
Check out Hush Nag Blocker for free.
I've been testing many different content blockers. I haven't found any specific issues using the above-mentioned apps. I also haven't seen any ads except for Google Search and YouTube (ad image).
These content blockers only work inside the Safari browser.
Want to get more Safari content blockers and apps suggestions? Subscribe to Zheano Letter for free.
Thank you so much for reading this blog post. It means a lot. If you have any issues or questions, don't hesitate to reach out to me on Twitter @Zheano.