Anthony Nguyen – Community Guys Anthony Nguyen is one of few people I've been following for years. His work has always inspired me. Since I joined Google Plus a few years ago, he was probably one of the first people I follow. His work inspires me every since his dedication and work ethic is on another level. I'm delighted I know him, and I hope many of you can learn something from this guy. He is the most active on his Google Plus so make sure to check it out here. I finally had a chance to interview him as a part of the Community Guys. If you like the interview make sure to leave the reaction or comment below. Enjoy.
Who are you and what are you doing?
Hi, I'm Anthony Nguyen. I'm the lead designer for Linked Designs. I'm also the head of the marketing department at an advertising agency. I've dabbled with game design back then, but now I mainly focus on iconography and UI/UX designing. I used to create Windows 8/8.1 visual styles. However, I have since stopped due to the constant updates Microsoft pushes out in Windows 10. I currently have 5 icons pack on the Google Play Store, all of which are still being maintained.
What do you like the most about your work?
When it comes to designing icon packs, I love figuring out creative ways to make an icon. Some icons are straightforward while others take a bit of experimenting. Like any other creative work, there are times where I hit a "designer's block". There are days where I can't muster up the strength to design and other days where I can crank out icons for several hours. When I do get into a workflow, designing icons is a very stress-relieving experience.
What would you like to say to people who just started designing and creating content?
My advice for content creators is to just get started. Rather than trying to buy expensive equipment and software, just use what you have and get your work out there. Over time people will follow you, and from there you can slowly upgrade utilities if needed. I started out designing in MS Paint, then I moved into Paint.NET, Photoshop, then Illustrator, and now I'm using Figma. Looking back at my old work, there's a lot of them I find mediocre, but I'm still glad that I made them.
Another advice I would like to give is that you should try to take criticism well. When I first started designing, I often overestimate how good my works were. When I receive criticism, I would have a knee-jerk reaction to either immediate dismiss their comments or even start a witch-hunt. Over time I learned that criticism is just a part of designing and to become a better designer you should always strive to improve.
What smartphone do you currently use? Are you satisfied with it?
My current smartphone is the Pixel 2 XL. It's been a great phone despite the news about lag on some devices. My phone has been snappy since day one, and it's hands down the best experience I've had. The camera never fails to take a good shot even in less than ideal lighting conditions. Originally the lack of a headphone jack bothered me, but now that nearly all my devices have a USB-C port I now don't need to remove the USB-C to 3.5mm headphone jack dongle from my headphones. The only gripe I have with the Pixel 2 XL is the somewhat slow charging.
What is your favorite app? What app do you currently use most often?
I've been getting into productivity apps lately, and my favorite one right now is Microsoft To-Do. It's not as feature-rich as some of the other to-do apps like Todoist, but the frequent updates and simplicity makes it great for me. I used to be very disorganized and stressed out about work. I've been reading "Getting Things Done" by David Allen. This book isn't some wishy-washy philosophical non-sense, rather the book goes into a very specific process in getting things done. Combining this book with To-Do has made me a lot more stress-free, and if you are feeling stress out about work or school, I highly recommend reading this book.
My most used app would probably be Google News. I used to use the Google Feed a lot, but I find Google News to be much more accurate when it comes to finding articles I'm interested in and the way articles are presented within the app makes it a better reading experience.
How does your current setup look like?
My current setup isn't too flashy. I'm using Nova Launcher Prime with icons from Project Flow. I got 9 of my most used apps on the home screen with the Google At a Glance widget above it. The wallpaper I'm using is the stock wallpaper of MacOS Mojave (dark version).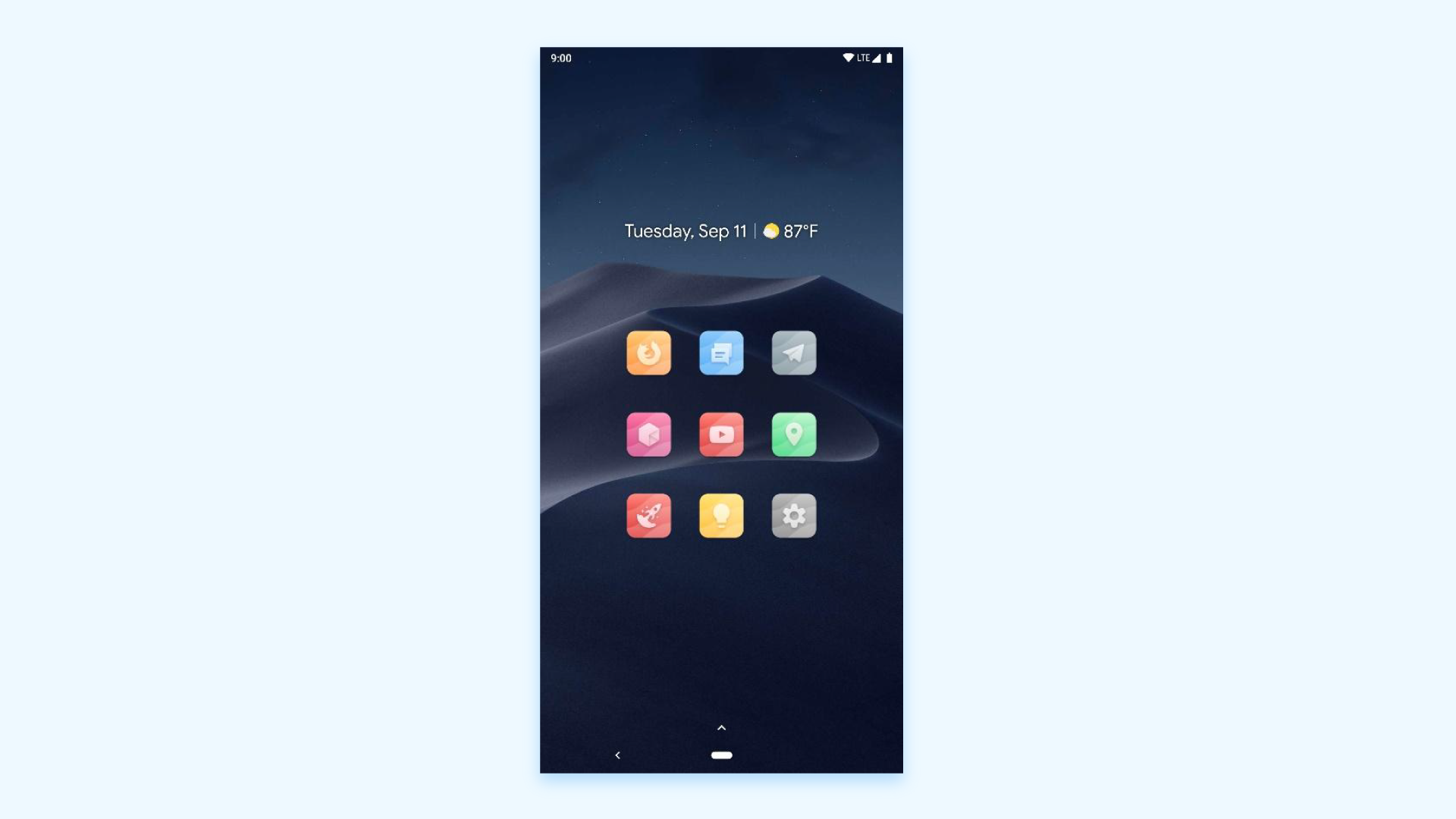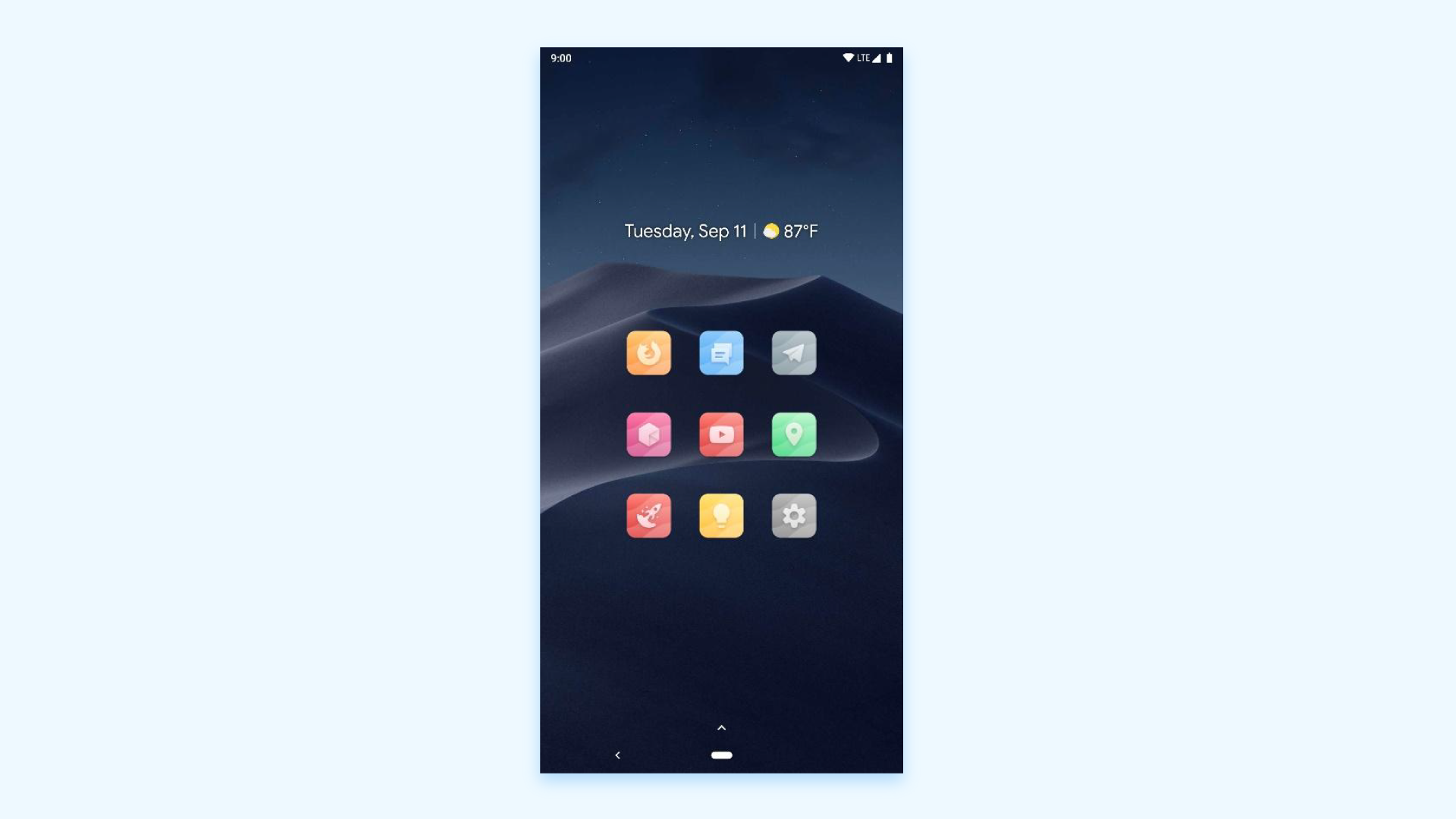 Any style of wallpapers that you particularly enjoy or would like to see on Zheano Blog?
I enjoy landscape wallpapers, particularly night-time wallpapers. I'm a big fan of dark themed setups. The "Natura" wallpaper collection is my favorite one from Zheano Blog. I hope there are more landscape/nature themed wallpapers!
Tell me something about your newest Project Flow. 
Project Flow went through several variations before settling in the version you see today. We tried 4 different styles of icons ranging from diamond shaped, completely blue, and even super flat. The style we ended up with takes a lot of inspiration from material design, but also inspiration from my previous design endeavors.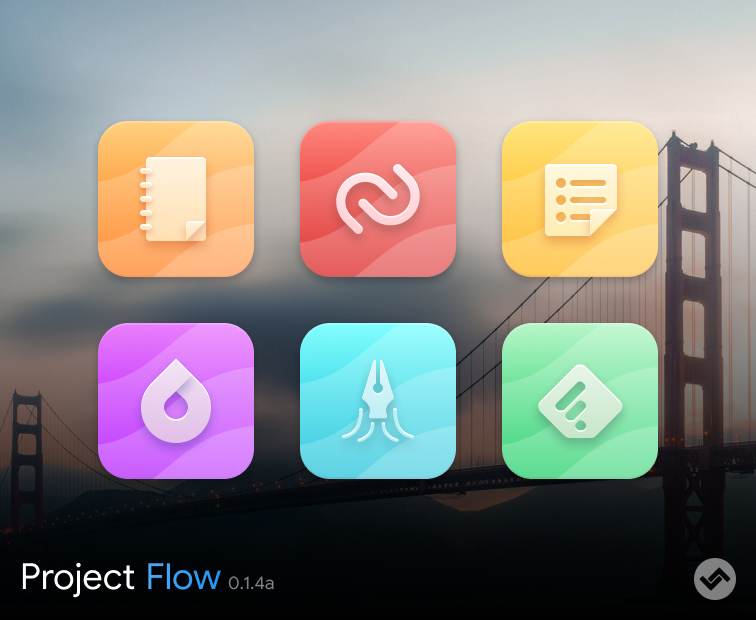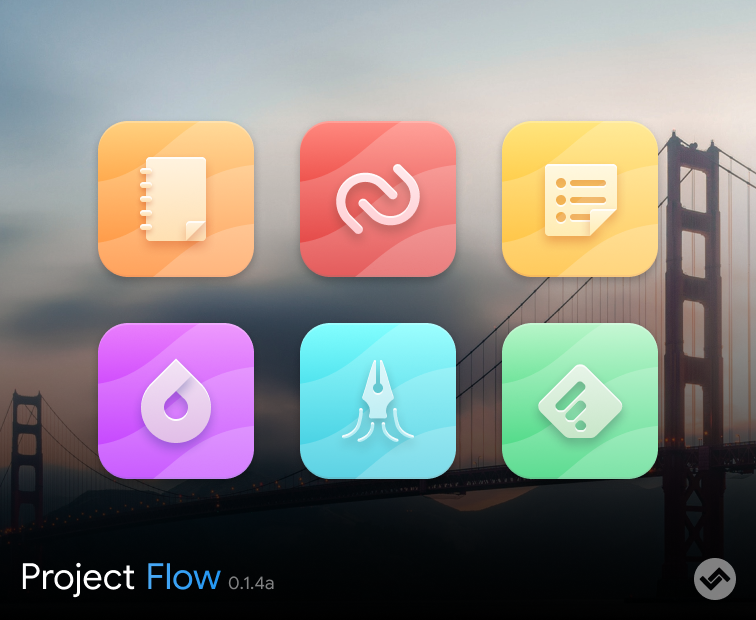 ---
Giving away 10 promo codes for Project Flow
Big thanks to Anthony for giving us the opportunity to do this giveaway of Project Flow! You can buy Project Flow right now from Google Play Store. Make sure to follow the rules below if you want to participate in the giveaway. I wish you the best of luck.
Follow this steps to join the giveaway:
Comment under 3 Zheano Blog's posts 
Post your current setup on Zheano Blog's Group on Telegram
You can join Zheano Blog's Telegram Group here. I will contact winners via direct message on Telegram in a few days.
Don't forget to check out Zheano Blog's social media for more giveaways like this and make sure to check out Anthony's Project Flow!