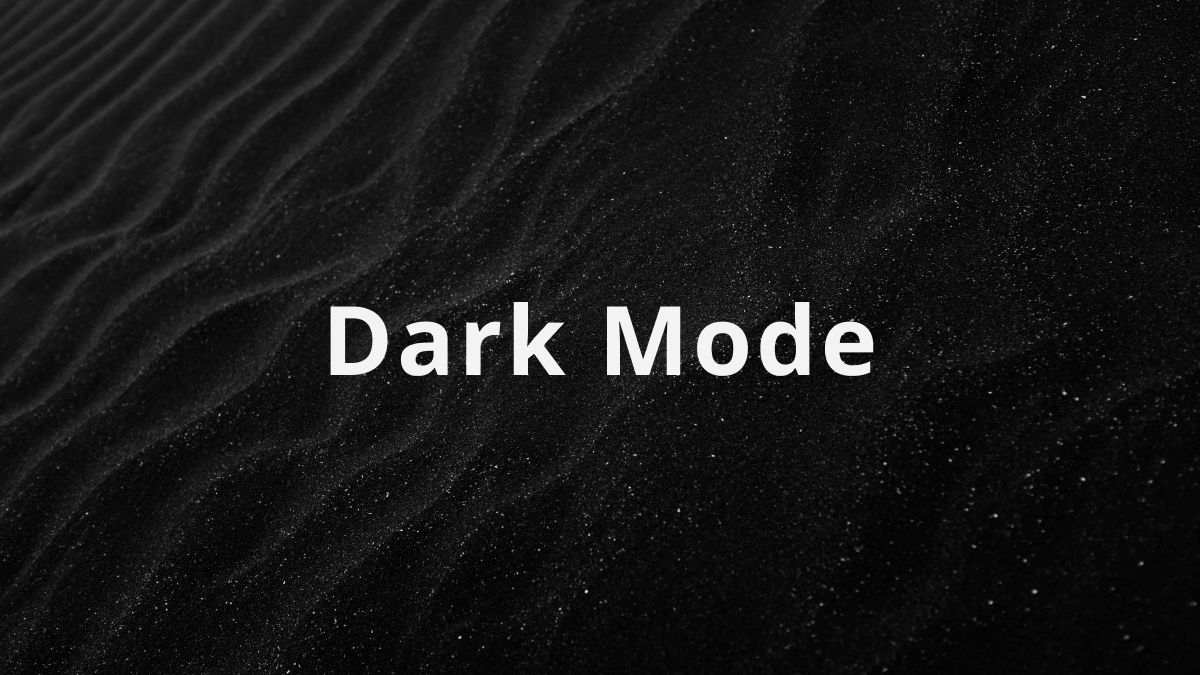 Zheano Blog now has a dark mode and a better commenting system. Check the new features for yourself. We think you will love them! Your feedback is appreciated and thank you so much for supporting us.
About Dark Mode
Since I've launched the new version of the Zheano Blog I've got requests for dark mode. I'm thankful for the patience and I think it paid off. I've wanted to design a dark mode without sacrificing performance or user usability. There's still a lot to fix and improve and I would love to hear what you have to say.
Dark mode on Zheano Blog is based on your device settings. If you have dark theme on your device, the website will make the change automatically. I believe this is the best way to design dark mode for websites.
You can test our dark mode on Zheano Blog today. Turn on a system-wide dark theme on your device and Zheano Blog should automatically turn on dark mode. This should work on all modern browsers and operating systems.
New Commenting System
I've also updated the look and feel of the comments. You can now check out the new commenting system under every post on Zheano Blog. The comments are now revamped featuring a voting system and more.
Now you can better engage with the posts and hopefully continue the conversation in the comment section.
Feedback Appreciated
Some of these features aren't fully tested. There might be bugs and issues so please give us feedback. Make sure to engage on Telegram or DM me on Twitter.
I would love to further improve the experience. I would also like to thank you for supporting me throughout the years. It means a lot and I can't wait for what the future holds.
Read next: Redesigned iOS 15 Icons – Interview With The Designer