How I Setup My Computer On Ubuntu Linux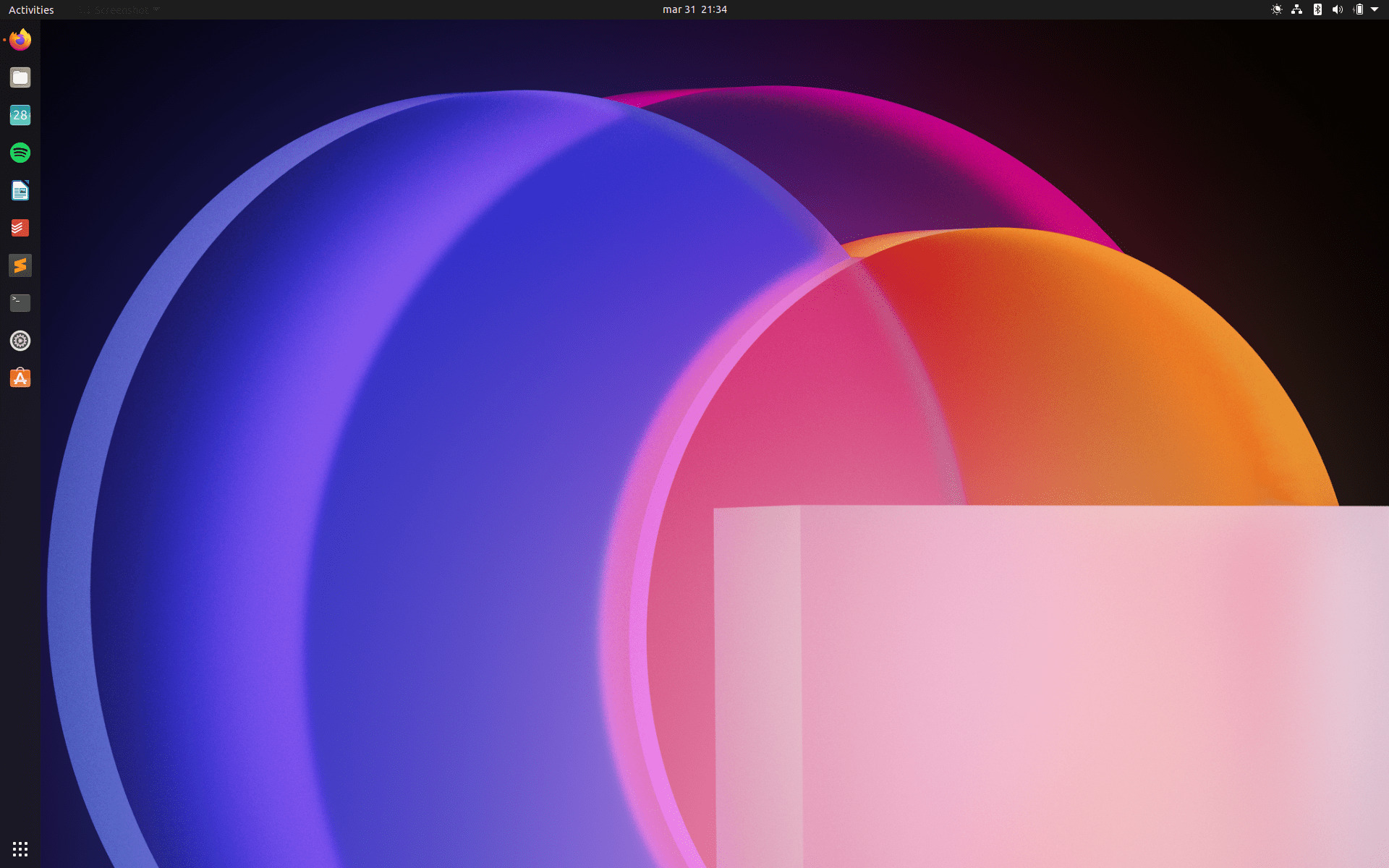 I love Linux and I've been running different Linux distributions for years now. I don't think I ever wrote about my computer setup, especially not a one for Ubuntu. So here how I setup my computer on Ubuntu Linux. The two primary distributions I use are Ubuntu and elementary OS. I'm a fan of both and I switch between the two every couple of months.
I've already written why elementary OS 5.1 Hera is my first choice in 2019. I really hope elementary OS 6 comes out soon since I'm so eager to use the new features with the polished design of elementary OS.
I've finally switched back to Ubuntu around a week ago. Now that I finished setting everything up, I think it's the perfect time to write about it. I'm using an old HP 250G laptop that still performs quite well. Most of the time I use it with a Dell display, but that's something I should write for another post.
I like to install Ubuntu with a minimal install. I don't like to have too many programs and I can always install programs I need myself. My desktop setup is pretty clean as you can see from the picture above. I usually don't have folders on my desktop and I also remove the stock Home and Trash icons.
I currently use Ubuntu 20.10 which is not a long-term support version (20.04). I find it quite polished, I also like the look and feel of the OS. Since the 20.X update, the Yaru theme seems to be greatly improved.
You can remove your Home and Trash icons using GNOME Tweaks. The setting is under Extensions -> Desktop Icons -> Settings Icon. I would recommend doing this since it makes your desktop look so much cleaner. You can also disable showing mounted drives on your desktop.
Using GNOME Tweaks I also put the title bar buttons to the left – the same site elementary OS and macOS have their close, minimize and maximize buttons. This setting is nothing more than a personal preference.
I also use a dark theme, and it's quite nice on Ubuntu. The only thing I wish I could change without a hassle is the accent color. By default, it's bright orange and sometimes it just doesn't fit with the wallpaper. I know there are ways to customize Ubuntu, but I just don't want to tweak it too much. I like to keep things as stock as possible.
I use Firefox since it uses a Ubuntu theme and it looks like it's part of the OS. I also use a stock calendar with a connection to my web calendar (Google Calendar at the moment). For listening to music I have Spotify, which just got a new revamped look on desktop. The only issue I have with Spotify is its startup time, otherwise great service.
I also use the LibreOffice suite. I like LibreOffice quite a lot and in my opinion, it's the best open-source office suite. I also have Todoist installed although I mostly use the web app. For my text/code editor I use Sublime Text. I like it since it opens instantly. There are also a lot of extensions to make programming a bit easier. At the bottom, I also have Terminal, Settings, and Ubuntu Software (store).
Probably one of the coolest apps I use is called Ulauncher. It's a simple system search bar. I mostly use it to open programs quickly since it's super easy to use with a shortcut Ctrl + Space. The app also has multiple extensions to the extent the functionality of the app. I found some of them quite interesting, but I never get myself to use the extensions all that much.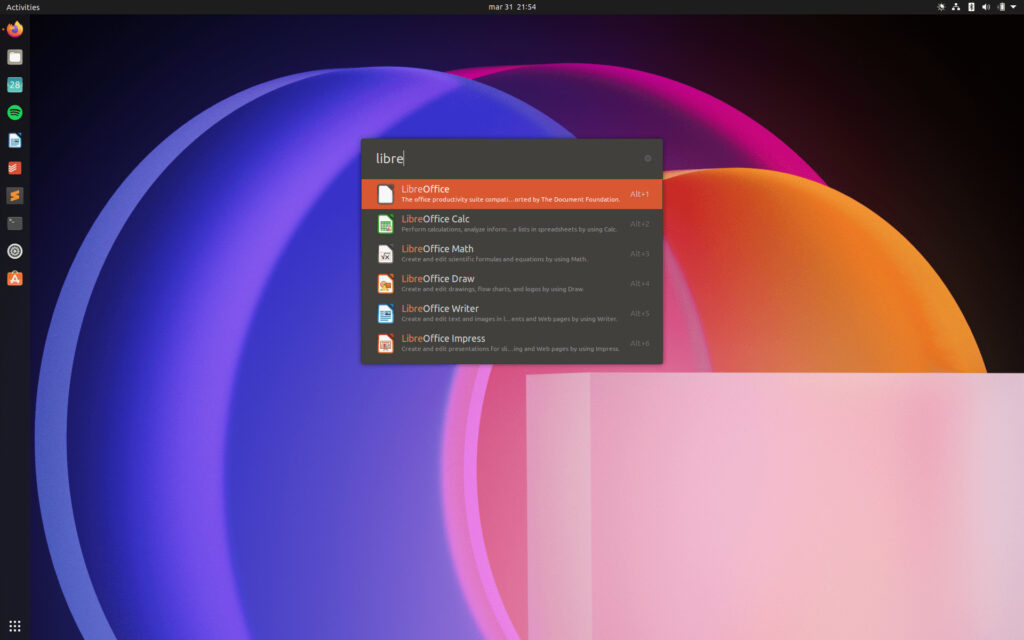 I set my dock on auto-hide since I want more screen real estate, especially when I'm only using the laptop's screen.
The wallpaper you see in this setup is by Mirac. You can find more wallpapers on his website or his Twitter profile @madebymirac. His website is filled with awesome wallpapers. It's one of the best personal wallpaper websites out there featuring well-designed wallpapers. 
Let me know what's your favorite program on your computer, what operating system do you use? You can write a comment below!