Max Patchs – Community Guys Max Patchs, probably one of the most known designers of his popular icon packs. If you are into customization on your Android device, I'm sure you heard about this guy's work. Well, I could say that Max is one of my internet friends and I really admire him a lot. He's been designing icon packs for quite a while, and his dedication keeping his icon packs updated regularly is something special. Max is probably the most known because of his Ango – Icon Pack. His most recent icon pack called Moxy is one of my personal favorites. You can check out Max's other icon packs here. Max is also sponsoring next episode of Zheano Podcast. We're giving away a bunch of promo codes so come and listen to it here. This interview is a bit shorter that's because Max is a busy man. I hope you're going to enjoy it.
Who are you and what are you doing?
I'm a Graphic Designer, YouTuber, and Video Designer from Aleppo, Syria. I currently study Management Information Systems (MIS) at the local Economics Faculty and love to redesign old-school icons, play football and video games.
What do you like the most about your work?
That it can be done from home and you are the boss and worker at the same time so your control when you have your vacations.
What would you like to say to people who just started designing and creating content?
Don't kang others work at the start, but once you have become competent in design, you can start changing as you like. Always believe in what you are doing. Try to get as much experience as you can from a design like UI and icons and banners and wallpapers you always went learn something new. When your design doesn't think of it as work or money earning design, do it with love. Always try putting some new unique concepts in your design which gone make them stand out from others.
What smartphone do you currently use? Are you satisfied with it?
I currently have Nokia 8 running Android 8.1 and should get android p, and it runs pure stock android with A+ for me, and with the Snapdragon 835, you can't go wrong so I am delighted with it and I think it will stay with me for at least 3 years.
What is your favorite app? What app do you currently use most often?
Wallet budget breaker: its an app for managing your money and I have been using for it 3 years, and it gives me a lot of analytics so its one of my favorite essential apps. My most used app got to be "Action launcher" since its opened all the time on my phone, lol. No, I usually spend a lot of time on youtube checking new contact from youtubers as I started my design on Youtube.
You've created some awesome icons packs. Which one is your favorite?
Undoubtedly that would be "Moxy" why? because it has like everything I learned doing icons and using vivid colors which I like and with some really unique shapes and ideas
How does your current setup look like? (launcher, icon pack, wallpaper)
The launcher is Action launcher
Icons are Moxy
Wallpaper is Jambo wallpaper from Zheano Blog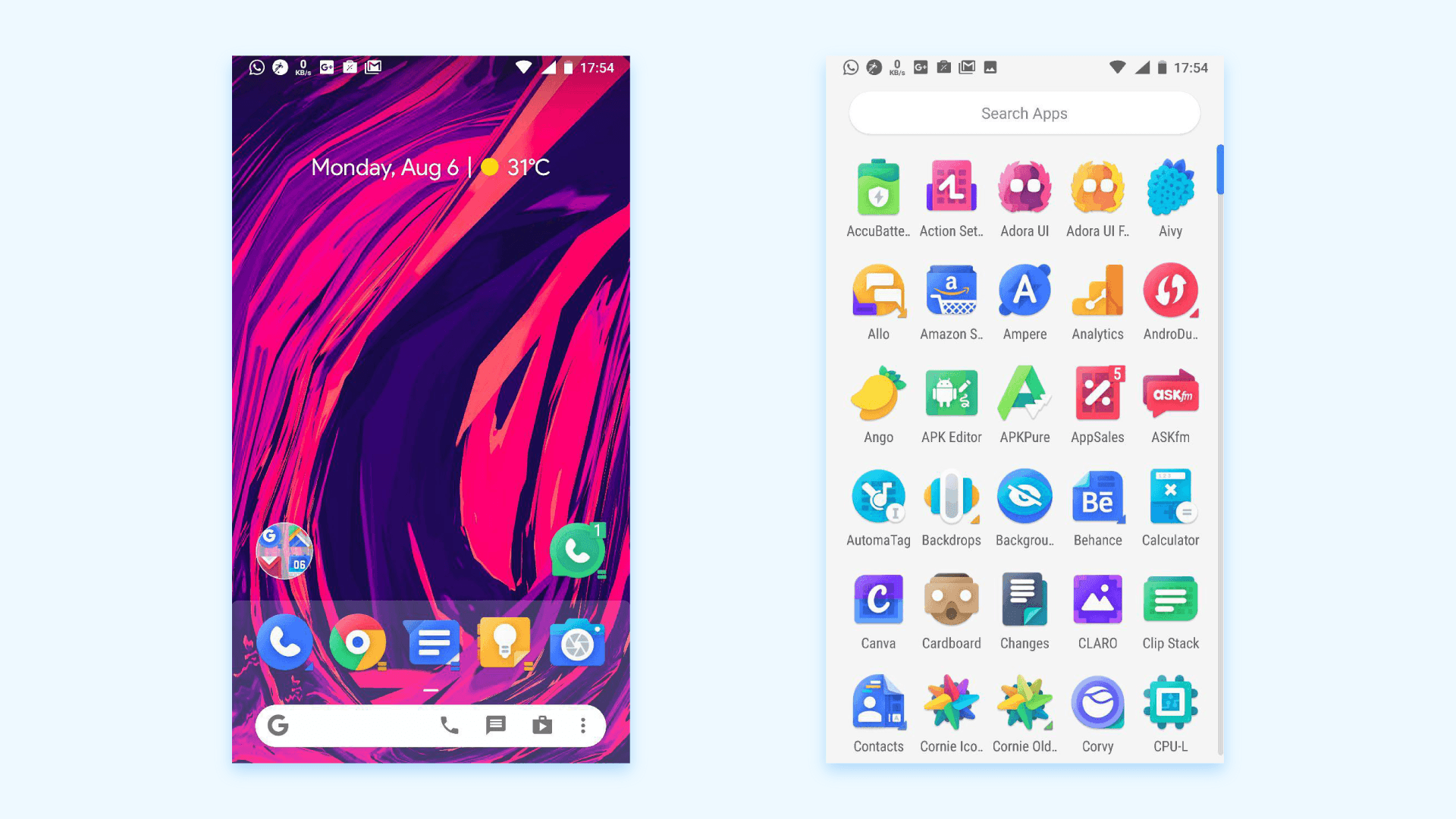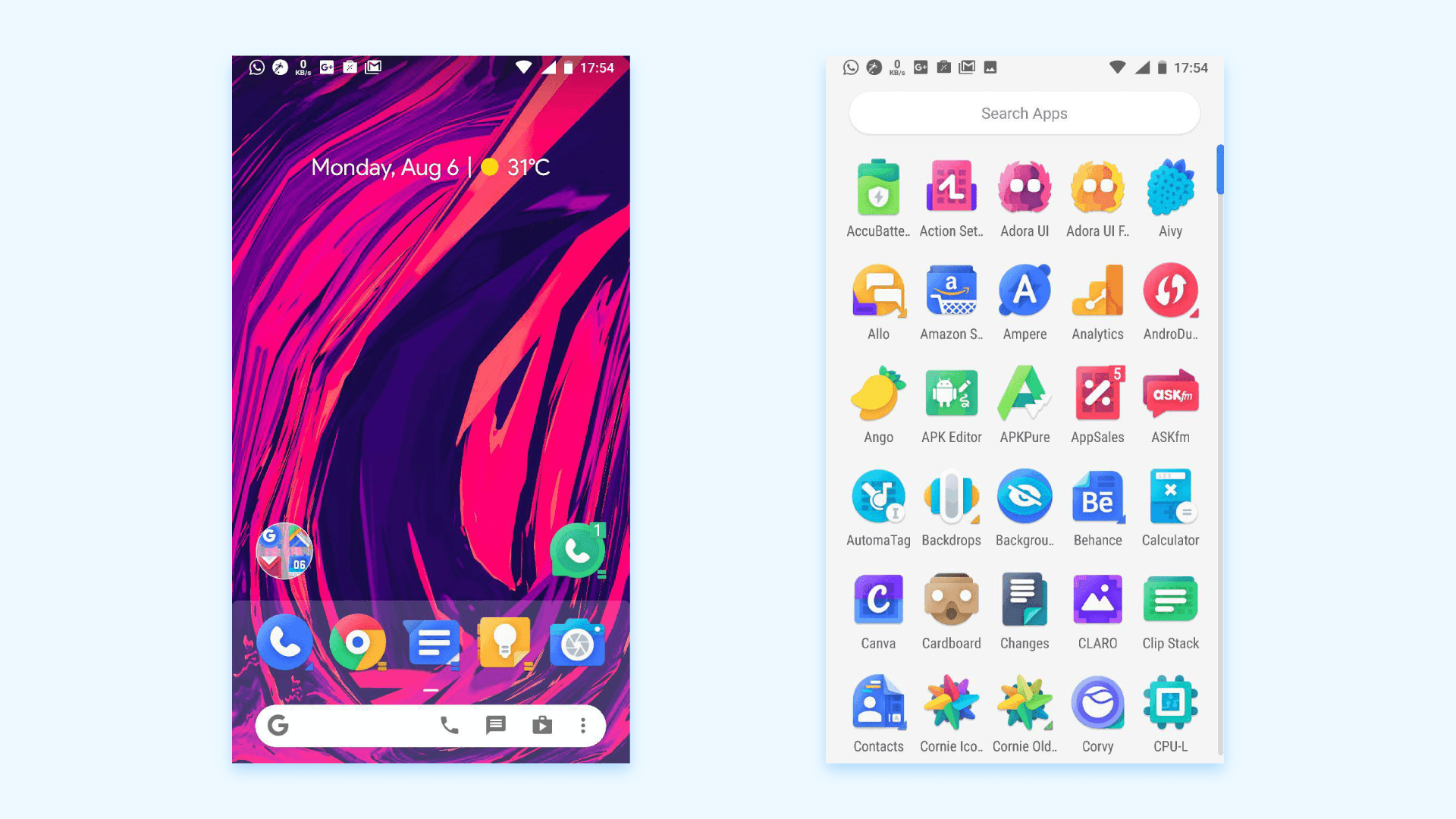 Any style of wallpapers that you particularly enjoy or would like to see on Zheano Blog?
Geometric patterns ones they just look clean and straightforward and useable with almost any icon pack!
---
Thanks to Max we are also doing a giveaway on the next episode of Zheano Podcast. Make sure to tune in next time and get some of those awesome icon packs for free! Zheano Podcast is available on all major platforms so subscribe to be the first in the line to get the new episode. Check it out here.