Pixel 5 currently has a new Pixel launcher with a few exclusive features. It's currently unknown when the new features are going to be officially available for older Pixel's. Still, you can already install the APK file and get these features on your Pixel device today.
grid options 2×2, 3×3, 4×4, and 5×5
different grid options offer other widgets
Settings preview
Pixel 5 launcher has grid options. I'm currently using 4×4 although the icons are quite big. #teampixel pic.twitter.com/hIxRc6RGHv

— Zheano (@zheano) October 15, 2020
Get this wallpaper and a lot more here on Zheano Blog.
Widgets and icons preview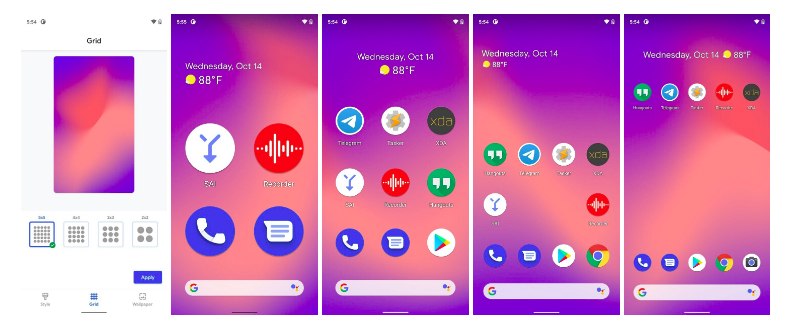 You can download the Pixel 5 launcher on older Pixels. Some users are experiencing issues with the installation so you might need to wait a bit more for a better Pixel 5 launcher. You need to run Android 11. We've tested the APK on Pixel 3XL, and it worked fine.
Get the Pixel 5 Live Wallpapers APK! #teampixel

Download: https://t.co/DNvZdQyClm pic.twitter.com/6eTillmi1U

— Zheano Blog (@zheanoblog) October 18, 2020
Sources: 9to5Google, XDA Forums
---
We have a new premium wallpaper pack! Check it out.
---
---
Subscribe To Zheano Letter
Here's everything you get when you subscribe to Zheano Letter:
once per month e-mails delivered into your inbox
exclusive wallpapers, posts, setups, extended articles and more
most important and interesting posts of the month
and a lot more
---

---
Follow Us On Twitter
Follow @zheano
Follow @zheanoblog
---
Show Us Your Setup On Telegram
Post your setup in
Zheano Blog Telegram Group
and get featured on Zheano Blog!