Pixel 4a got a Google Wallpaper app update with a new wallpaper that could be a preview wallpaper for the upcoming Pixel 5 and Pixel 4a 5G.
The new wallpaper is called "Pinball" and it's part of a "Come Alive" collection.
The wallpaper takes into account the front-facing camera cutout on the upcoming Pixel 5 and Pixel 4a 5G.
The wallpaper could be just a Pixel 4 and 4a exclusive as it's fairly familiar to the default Pixel 4a wallpapers that we reported on. Ported APK should be available in the upcoming days.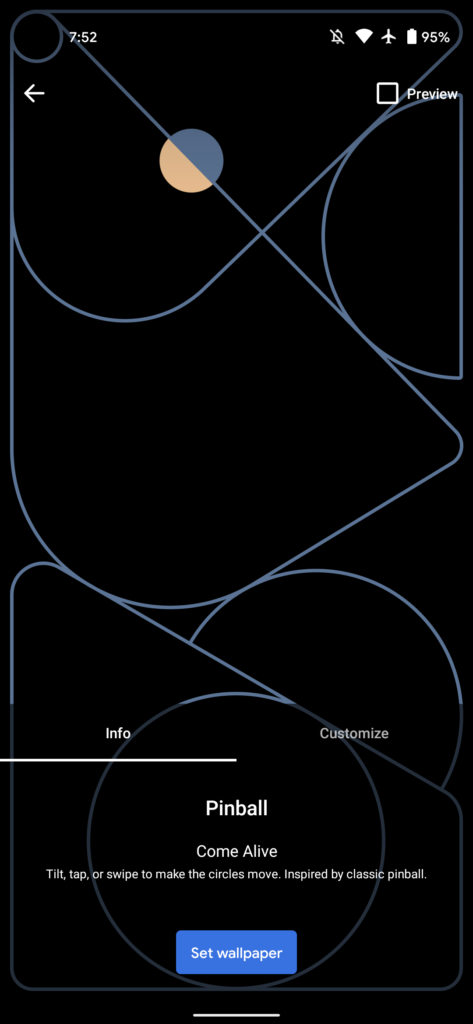 Rishi Bafna recreated a static version of the wallpaper. You can download it here or from the Tweet below.
Pixel 5 Pinball wallpapers from the latest leaks.
Likes and RTs appreciated!❤

Download – https://t.co/Ui0ef4KtqO pic.twitter.com/scSg6lmWgu

— Rishi Bafna (@RshBfn) September 28, 2020
Source: 9to5Google
---
We have a new premium wallpaper pack! Check it out.
---
---
Subscribe To Zheano Letter
Here's everything you get when you subscribe to Zheano Letter:
once per month e-mails delivered into your inbox
exclusive wallpapers, posts, setups, extended articles and more
most important and interesting posts of the month
and a lot more
---

---
Follow Us On Twitter
Follow @zheano
Follow @zheanoblog
---
Show Us Your Setup On Telegram
Post your setup in
Zheano Blog Telegram Group
and get featured on Zheano Blog!