Sign for Spotify – Lovely Apps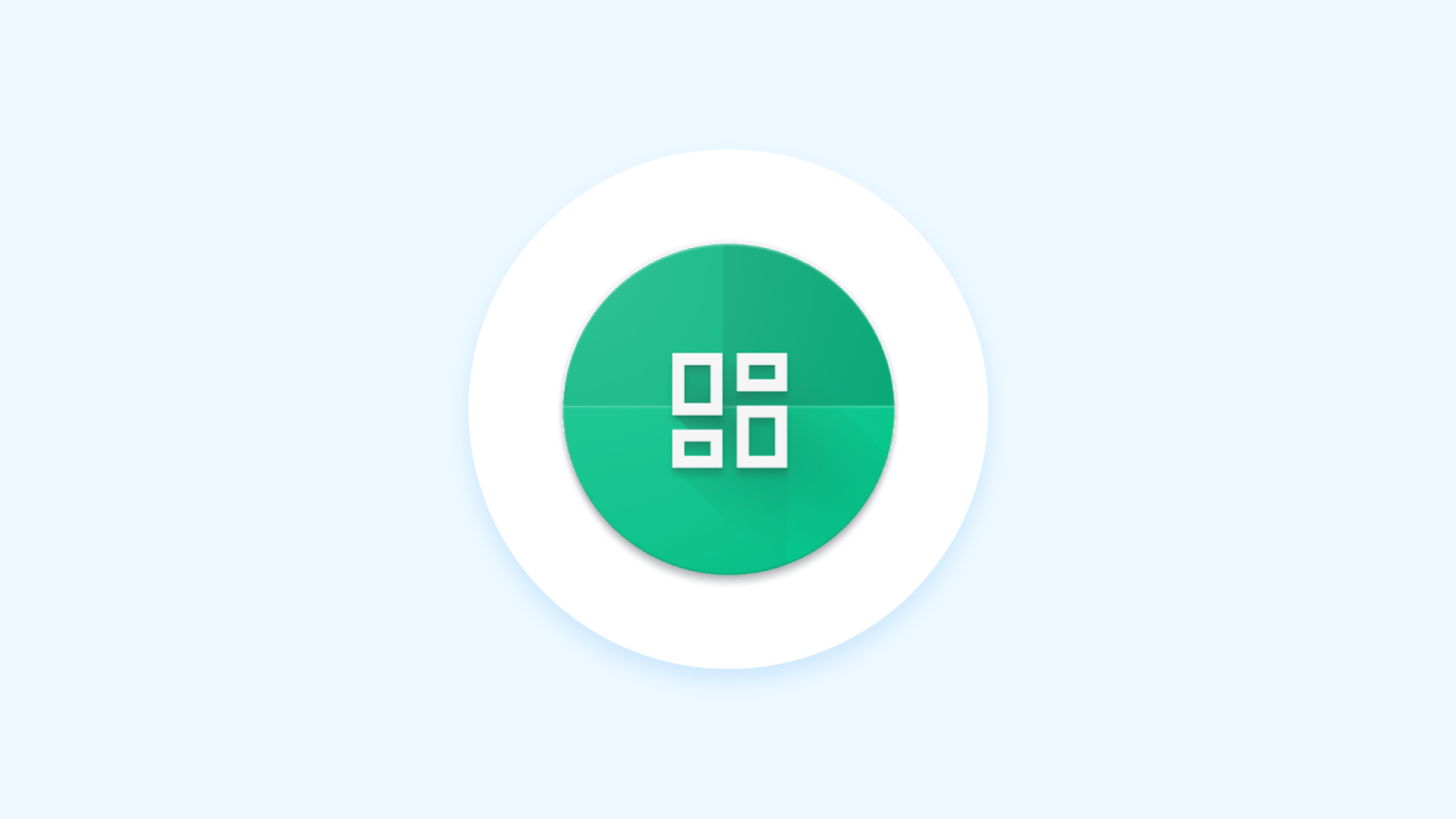 I've been using Spotify for quite a while now, and I'm a big fan of the service. Even though that the service is far from being perfect it's the best music streaming app you can use on Android in my opinion. Because of love for music and Spotify, in general, I decided to try some of the third-party apps to improve my listening experience. Sign for Spotify is one of those apps. The app itself is pretty simple and straightforward to use, and that's one of many things I like about this app. For everyone who uses any other music streaming services (except Deezer) I do feel a bit sorry, but for now, this app is only available for Spotify users as you can see from the name of the app. Even though I usually don't use widgets on my home screen because of many reasons I forced myself to use this app for a couple days and have a widget on my second screen. It didn't feel good at first, but I get used to it very quickly. Once I used it for a couple of times, I felt right at home. It was so natural, and it's a great way to start playing music right away. This comes helpful especially when I was in a hurry or I just didn't want to deal with Spotify UI.
The app is developed by an indie developer Maximilian Keppeler. He created some beautiful icon packs in the past like Glim and Quada. You can check both of those icons packs and more on Google Play Store here. Well, Maximilian also created a similar app for Deezer, but since I don't use that service, this is not a review for that app. For anyone who uses Deezer, you can check out Sign for Deezer. I'm sure it will work just as well as the Spotify version.
I asked the developer of this app to say something about himself since it might be interesting to some of you. Here's what he has to say:
I'm Maximilian Keppeler. I'm 23 years old and enjoy creating things, which others love. My hobbies are Photography, Programming, listening to music all the time and watching series. I'm interested in energy, electric transition, electric vehicles and foremost Tesla, Space business and all about Technology in general. I studied economic computer science for the last 3 years and worked for the german government in form of a dual study, and will continue to work for them as a programmer after my study. Due the study I got deep knowledge into the complicated german laws & rights, as well as all about economics and IT.
Just as I already mentioned it the app is straightforward and easy to use. The app offers a widget filled with music of your choice. Everything that is sharable on Spotify can be added to Sign. That's means that you can add everything from artists, playlists, and albums. There are some options to customize text and the widget colors. For me, it was a pure experience, and I set up the app very quickly. It did take some time to decide what I would like to put on the widget but once I set everything up, it worked flawlessly. The widget felt good to use, and I loved how the music started playing right away after pressing something on the widget.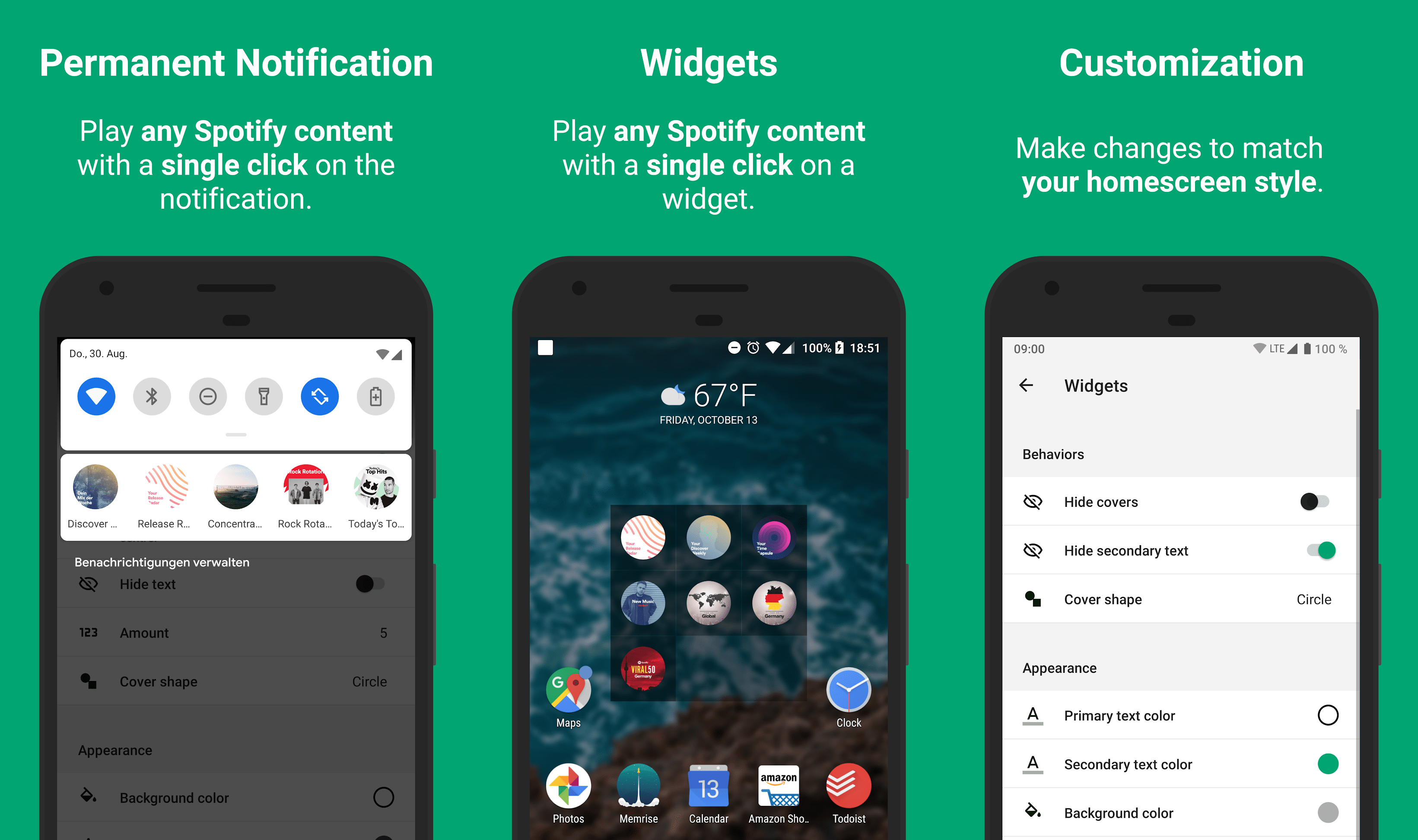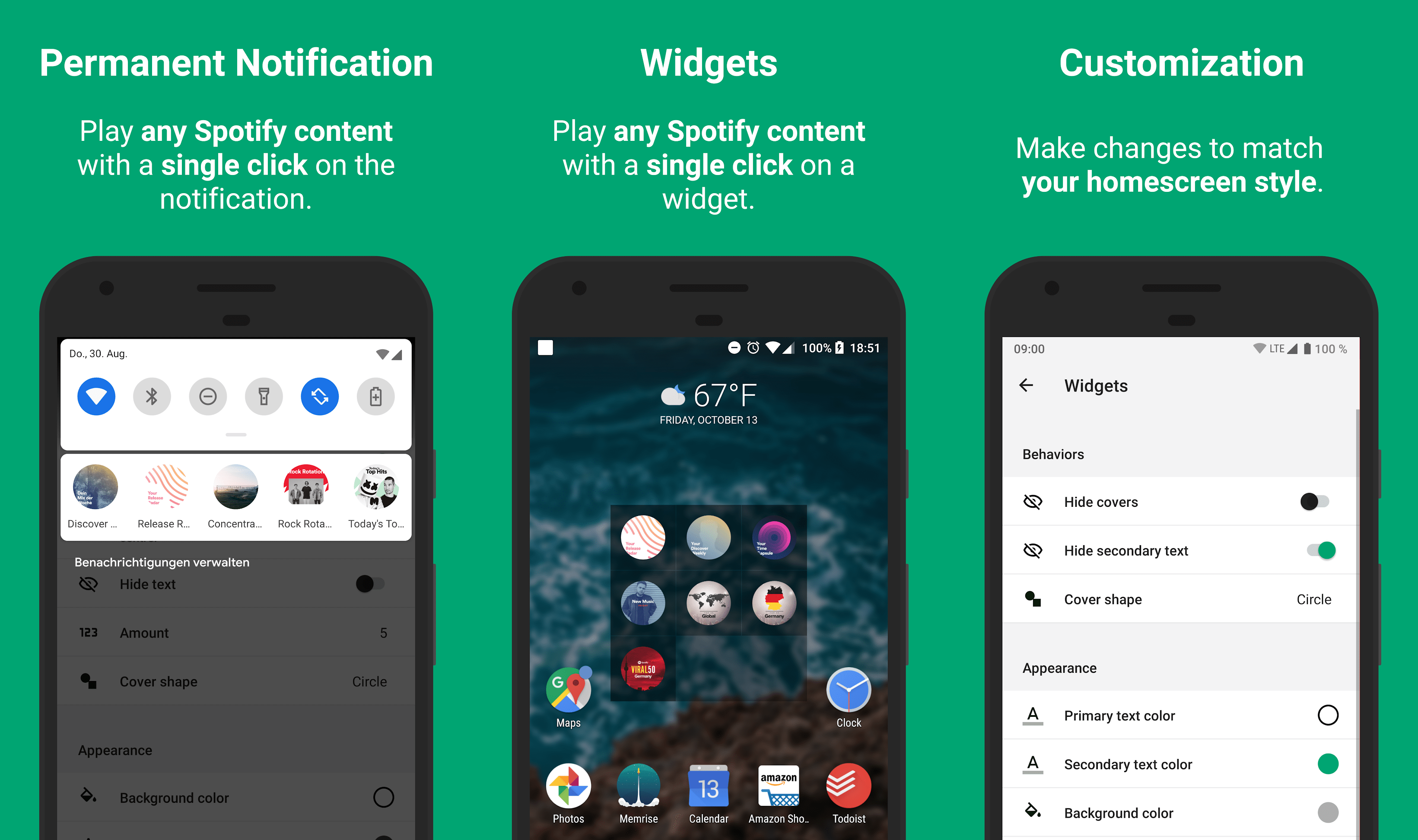 The design of the app is excellent! It has a dark theme that can be turned on automatically, but I have the dark theme on all the time. Here and there I still opened the app and edit some of my music so having a beautiful interface made my experience way better. So yeah, if you like good UI, I can easily recommend this app, but I need to mention that you won't be using the app on a daily basis once you set up your music. Something that you will use on a regular basis for sure is the widget, and there's a lot to customize about it. You can select the style of the artworks, but you can also tweak colors to your preferences. I need to say that the color picking interface isn't very user-friendly since you have a couple of uses sliders and a hex color code input which isn't very friendly on mobile. Sure if you know your colors, you can set up this to your preferred needs, but the average user will stick with stock colors.
Well, the process of adding new music to the app/widget is straightforward. When you find something in Spotify, you tap share and select Sign app in the sharing menu. You will see that the music has also been added to the widget right away. If you don't like the order of your artists/albums/playlists, you can always edit them in the app. The app interface is very intuitive so you probably won't have any problems navigating it.
The app is available on the Google Play Store, you can get it for a fair price of 1,39€. The price may vary depends on the country. For me, it's one of the best apps with this functionality on the Google Play Store. The design of the app really adds a big value to the app, and it's one of the most significant selling points of the app.
I've also contacted the developer, and I'm giving away a bunch of promo codes on Twitter. Follow me there and find out more about this giveaway here.