Top 5 Tech Tools I Use Daily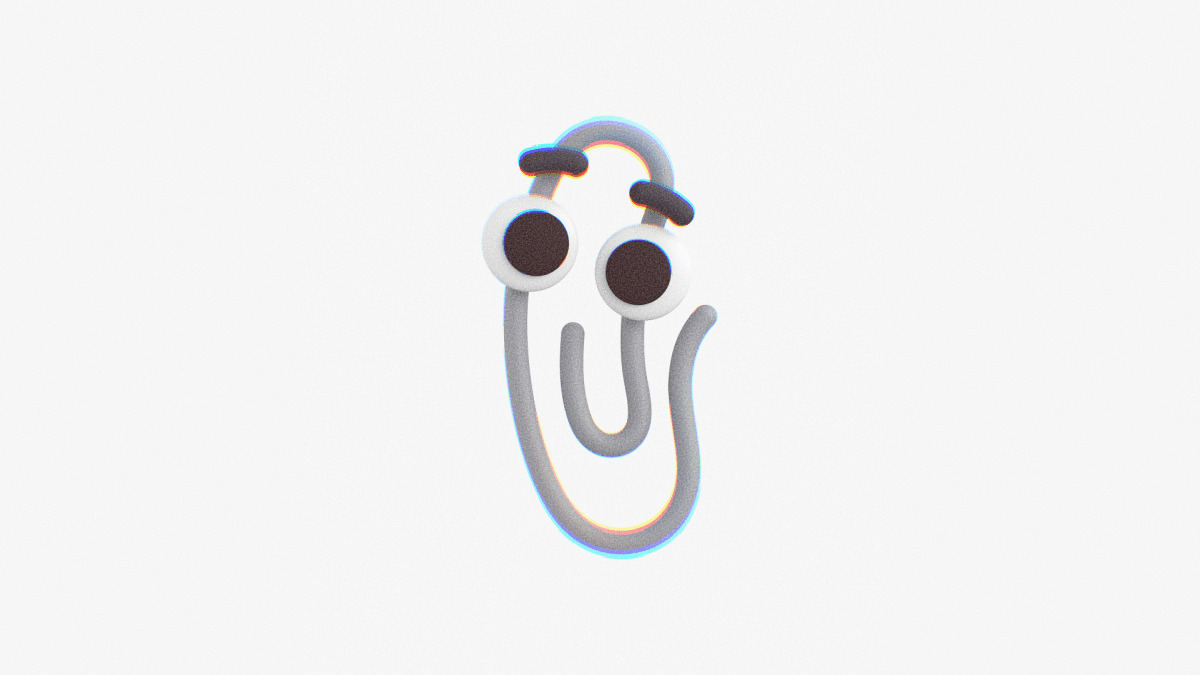 Here's my quick list of the top 5 tech tools I use daily. I love technology and I'm quite interested in finding new services and applications to help me throughout the day. Some of these tech tools are quite obvious, but you might find something useful on this list.
The tools on this list are in no particular order. I would love to hear if you find something useful. Reach out to me via Twitter @Zheano. You can also comment below your favorite tech tool you use every day.
Browser – Firefox 🦊
I like Firefox quite a lot. Since I switched to Apple's ecosystem I wanted to give Safari a try, but I've realized I like Firefox more. I might change my mind once macOS Monterey comes out with the new Safari redesign. Firefox does its job well and I like the look and feel of the experience Firefox brings.
BONUS: I use the DuckDuckGo extension on Firefox, mostly to get the new DuckDuckGo email feature. I already use DuckDuckGo as my default search engine. It's not perfect but a simple bang "!g" in a search query automatically redirects it to Google, if I don't like the results. DuckDuckGo can now generate unique email addresses with an automatic redirect to your email. It helps me simplify my privacy without giving away my real email address.
---
👂Listen to The Pulldown Podcast. If you like this article you might like what I have to say about the negative effects of technology in our daily lives. Check out The Pulldown Podcast 🎧, available for free on all podcasting platforms.
---
Password Manager – Bitwarden 🔒
I can't recommend Bitwarden enough. If you don't have a password manager, you need to set it up. It can be quite scary at first, but once you use it for a while you can't live without it. Most password managers are not free or offer a very bad free plan. Bitwarden gives you all the features a password manager needs for free. Premium is 10$ per year, for some additional nonessential features.
Bitwarden is also open source and has apps for all major platforms. I use the Bitwarden Firefox add-on and mobile app that quite well integrates with iOS password features.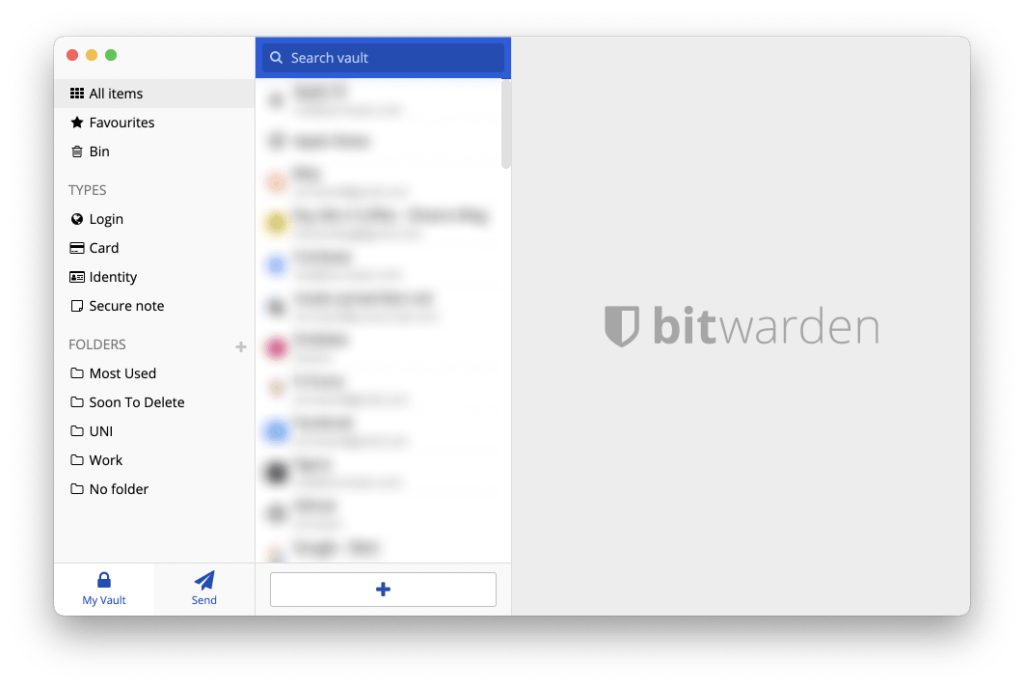 Bookmark Manager – Raindrop 💧
Raindrop is one of my favorite apps I use daily. Raindrop is a glorified bookmark manager. It's available on all major platforms. I use Raindrop to save everything I find interesting online. I save articles I want to read leter, but also interesting websites. Raindrop organizes my online life, better than any other app. I used to use the premium version for a month to create sub-collections, but the most important features are available for free.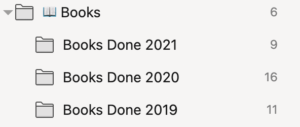 I also use Raindrop to keep what books I've read and what films I want to watch. Every time I find something interesting I save it in Raindrop.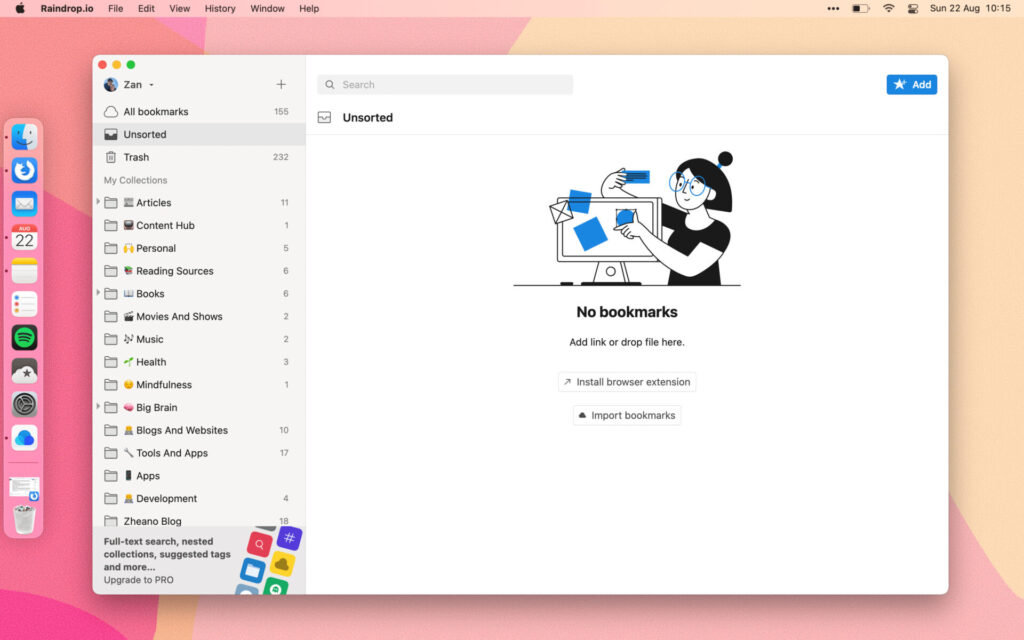 Calendar and Reminders – From Apple 🍎
Since I moved to Apple's ecosystem I started testing out some Apple apps. To my surprise, I still use some of them on a daily basis and I'm quite satisfied. Like Apple's calendar quite a lot. The app is well designed and has all the features I need.
I'm also quite satisfied with the Reminders app from Apple. It's not the most feature-rich to-do app but it works for me. I might try something new in the future or switch back to Todoist. My friend Vinoth mentioned Things 3 on Twitter. I might give Things 3 a try soon, but for now, I'm satisfied with Apple's default.
Things 3 🥰

I don't know how I lived my life without this app. https://t.co/gv9XVoMJPE

— ˗ˏˋ Vinoth Ragunathan ˊˎ˗ (@helvetiica) August 21, 2021
Vinoth, thank you again for your suggestion. I've written about Vinoth's amazing iOS 15 redesigned icons on Zheano Blog, read the article here.
Mindfulness – Headspace 🟠
I think that you can't be productive if you have a busy mind. A couple of years ago I've realized how important mental health is. Although I don't like these "guru" phrases and buzzwords, I think taking care of physical and mental health can be so beneficial.
I would like to use Headspace every day, but I don't. There are weeks when I meditate almost daily, but there are weeks when I don't even try. Taking care of yourself is one of the hardest things you have to do for the rest of your life. I only use Headspace on my phone for meditation and to learn more about mindfulness.
Headspace is not a free service so you might find some alternatives. A while ago I tried Oak and I quite like it, but there are also tons of free videos about meditation available on YouTube.
👋 Hey, if you enjoyed this article consider subscribing to Zheano Blog Premium. For just 1$ you help us keeping Zheano Blog ad-free. Zheano Blog Premium subscribers get exclusive articles, wallpapers and premium wallpaper packs. Subscribe today.