Apple Event Wallpapers – California Streaming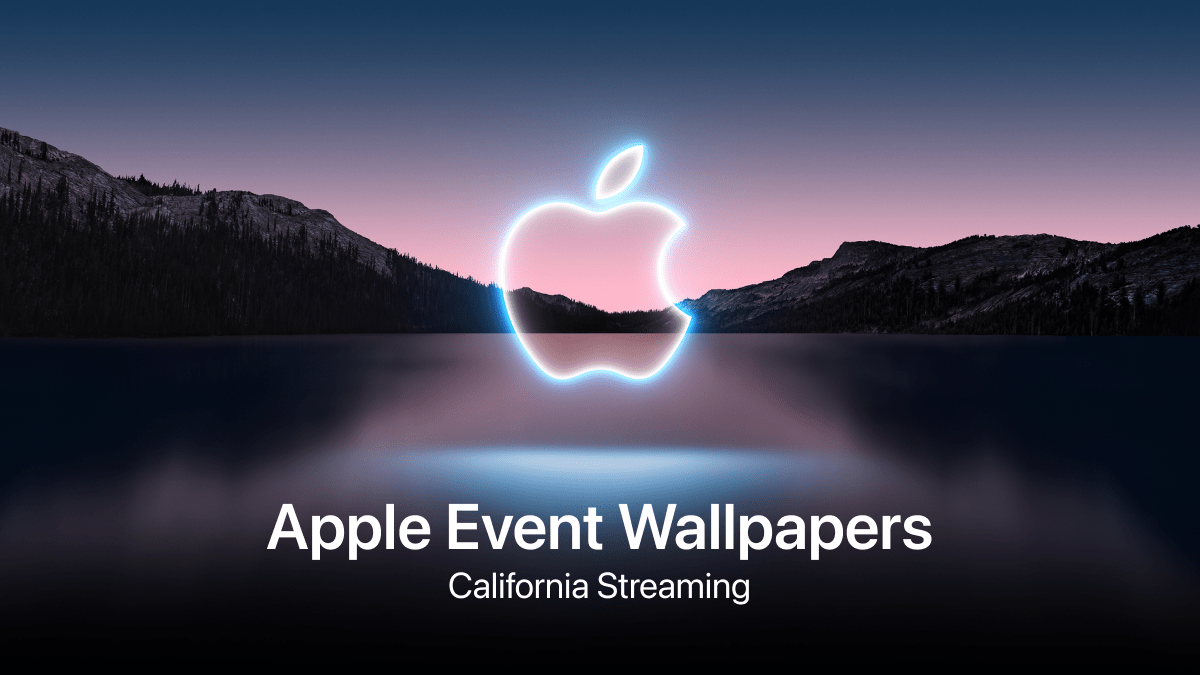 I'm super excited for Apple's California Streaming Event. I'm sure most Apple and tech fans are excited as well. In this post, I want to compile a collection of California Streaming invite wallpapers. Some of these wallpapers were heavily modified, but all of the wallpapers look great as desktop or mobile backgrounds. Check out Apple Event Wallpapers.
I have to mention that all wallpapers in this post were provided by the Basic Apple Guy. He has already been featured on Zheano Blog with Best Wallpapers From Apple Park. He has a fantastic blog about Apple. If you're an Apple fan I recommend checking him out.
⚠️ Subscribe to Zheano Letter to get notified when new Apple Wallpapers are available.
The Original – Apple Event Wallpapers
You can find the original wallpapers on Apple's website. Here's how the link looks like: https://www.apple.com/v/apple-events/home/s/images/overview/hero__d6adldydsqye_large_2x.jpg.
The edited version (without the Apple Logo) of the original wallpaper was provided by Basic Apple Guy. Both wallpapers are available in 6K resolution.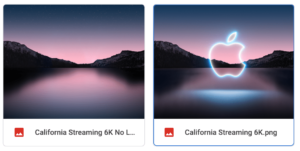 I'm currently using the edited version (without the logo) as my wallpaper on my Macbook and I quite like it.
The 09.14 #AppleEvent wallpapers (no logo + logo) in 6K.#CaliforniaStreaming #WallpaperWednesdayhttps://t.co/vIKI2O9Mxo pic.twitter.com/q8I9uNsZGX

— Basic Apple Guy (@BasicAppleGuy) September 8, 2021
Basic Apple Guy's Modification
Basic Apple Guy posted his own version of California Streaming wallpapers on his blog. I recommend check out his blog post and download the modified wallpapers from there. His blog post explains the process of heavy modification. The results are quite nice.
For Download Visit Basic Apple Guy's Blog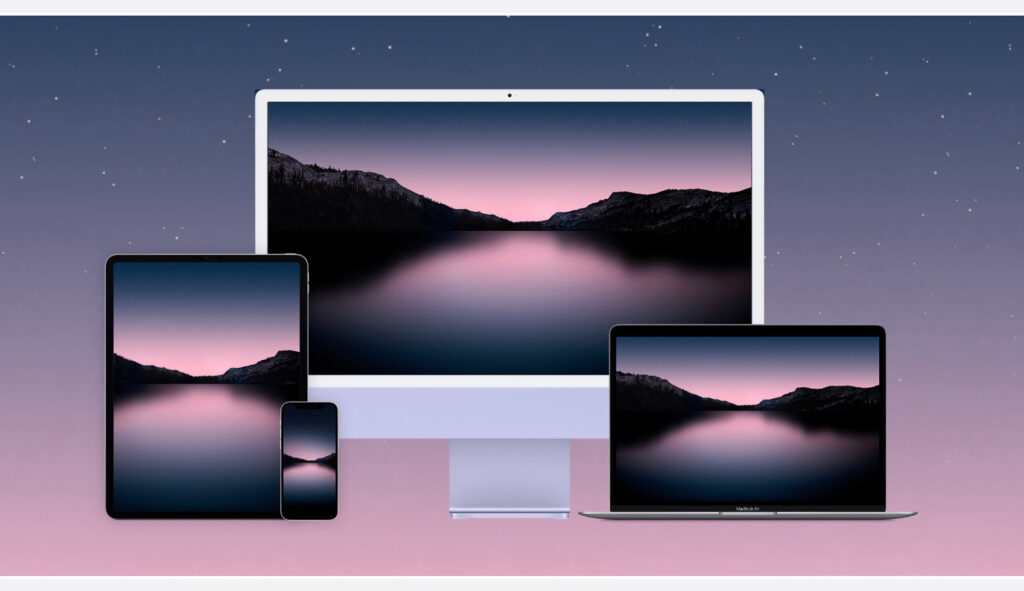 In his blog post, he's also complaining about people using his wallpapers without giving the credit. Here's an excerpt from his post.
"It's been interesting to see the wallpaper being used in many contexts, including some high profile accounts without apparently noticing that significant parts of the image (stars, reflection, ripples), are all heavily modified from the original invite." – Basic Apple Guy