 If you are reading 9to5Google, you might don't even notice the contributors to the articles on that site. Well, EvoWizz is probably one of the most well-known contributors on 9to5Google with its amazing talent in development and problem-solving. He is definitely a fascinating human being to interview on Community Guys. I met him a while back on Google Plus and over the time we have formed some kind of friendship. If you don't know who EvoWizz is it's time to learn more about him, his work will amaze you and give you some inspiration. I'm sure you will like this little interview. Make sure to tell me what do you think about it in the comments below. If you have any other question for him, you can ask it in the comment section below. Ok, let's go the interview part.
You know the drill, let's start with you. Who are you and what are you doing?
Hello Zan! So I'm Dylan (or EvoWizz), and I'm a 19 years old Android Developer. I'm currently working on my app named Inware which was released more than two weeks ago on the Play Store. I'm also contributing at 9to5Google by mainly doing APK teardowns, but I'm also finding and showing unreleased features in Google apps.
What do you like the most about your work?
As an Android Developer what I like the most is creating what's in my imagination. I could merely draw or just use a software to create ideas, but developing an application allows me to use and show what I have in mind at the same time.
And if I like doing APK teardowns, finding and showing unreleased features of apps it's because I like knowing and letting people know what's new in apps. There are so many features that are amazing; some that I still don't know yet. This is also a way of seeing how incredible the imagination of other developers can be.
What would you like to say to people who just started designing and creating content?
I'd tell them to not be afraid of the duration of a project. I started Inware back in January or February, I encountered many issues with the UI and with the internal code, and yet you can download it from the Play Store.
I'd also tell them to not be afraid of asking help if they really can't find anything that helps them. I had support from many, many people including you, Zan, Lumiq Creative, and many more…
What smartphone do you currently use? Are you satisfied with it?
My current phone is the OnePlus 6. I'm quite satisfied with it, but the company itself makes the device terrible. In my opinion, there are 2 main reasons for that.
The first one is a massive lack of communication. I contacted the support back in July for multiple questions. I asked them for information about the device. Many of their sentences didn't make any sense, and I couldn't understand their reply. I've been redirected to a thread about the OnePlus 3 & 3T while I was asking a question that had nothing to do with those devices, I've been told that Optical Image Stabilisation isn't in any of the back cameras, but it's in the device itself. I received a message that I shouldn't have at all. And finally they also told me I could look on Github for things about Oxygen OS (their ROM), but their ROM isn't even open source.
The second one is their forum. If you have to report a bug, you need to use their forum, if you have a feature request, you need to use their forum, if you have a question, you have to use their forum. They are forcing their users to use their forum, which is terrible because if you just don't use their forum, they don't listen to you. Before the OnePlus 6, I had the OnePlus 5, and I had a bug with their weather app which located me at 20Km from where I really was, and it was the only app having this bug. I've spent about 7 months trying to help them fix it, and one day I received a message telling me it was fixed. I'm pretty sure it was fixed because someone reported it on their forum.
In short, the OnePlus 6 itself is good, but the company maintaining the device isn't that good.
What is your favorite app? What app do you currently use most often?
My favorite app is probably Mysplash. It's an Unsplash client. Everything in this app looks good and feels terrific. I don't use it a lot, but when I do, I just really enjoy it. If you don't know that app, you must check it out!
How does your current setup look like? (launcher, icon pack, wallpaper)
Well right now, I have a pretty dull setup ahah. Default OnePlus Launcher, no icon pack, and wallpaper from downloaded from Unsplash (with MySplash).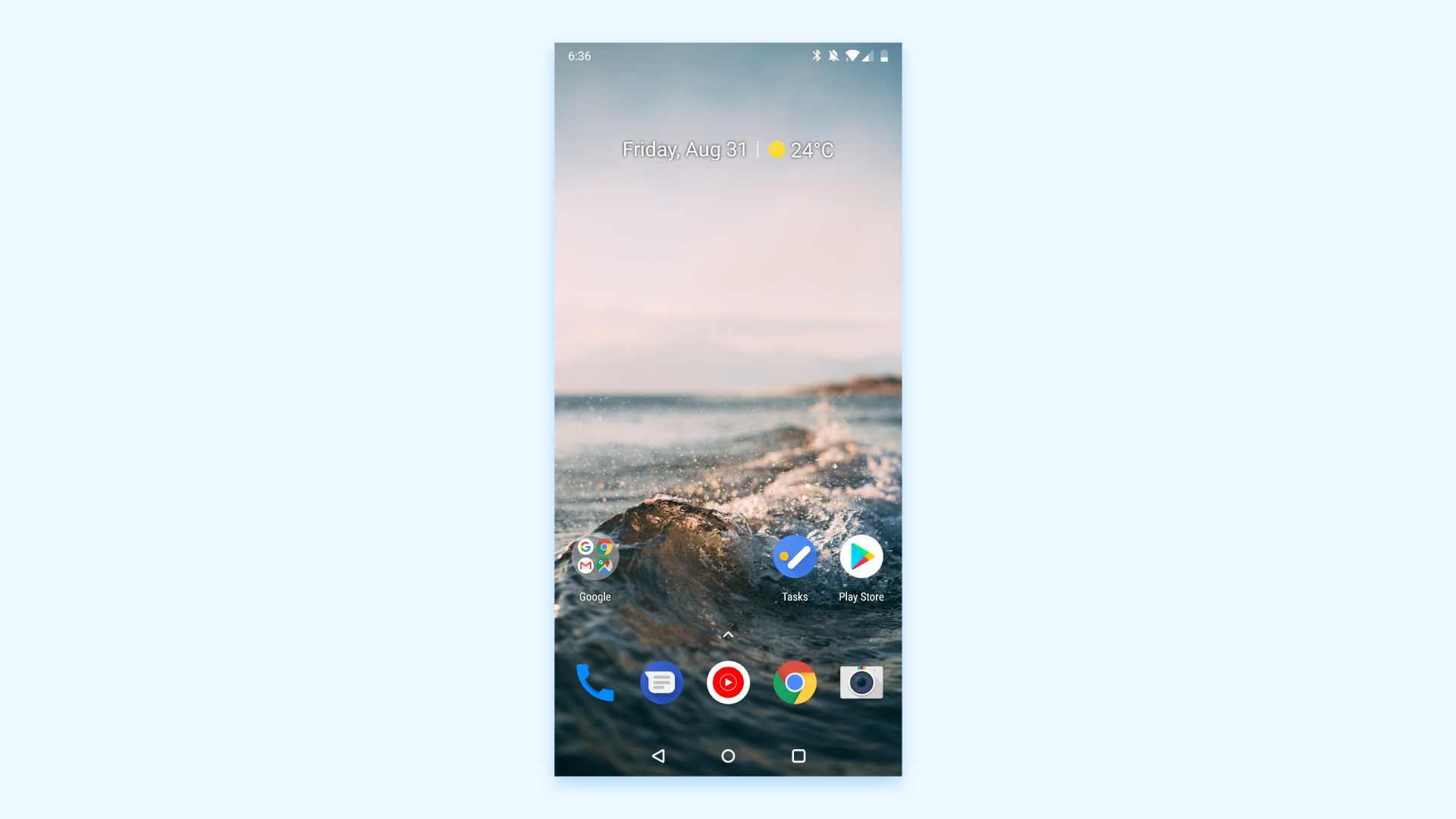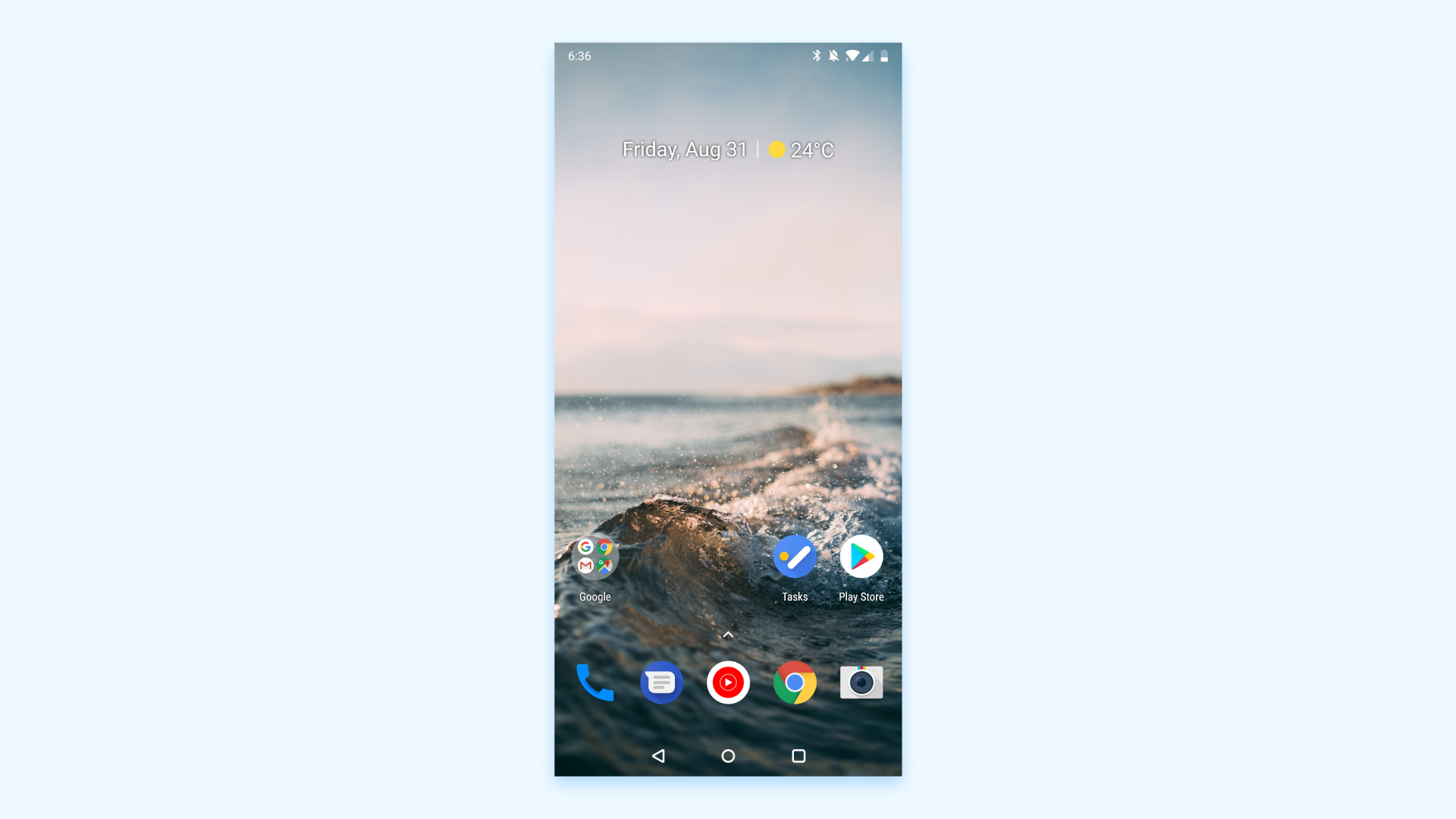 Any style of wallpapers that you particularly enjoy or would like to see on Zheano Blog?
That's a hard question, I don't have any style of wallpapers that I particularly enjoy. That just depends on the wallpaper itself, for example, I really liked the Christmas wallpapers you made last year (https://zheanoblog.eu/christmas-wallpapers/). But if I really had to choose a style, I'd say wallpapers with geometrics forms like Desa (https://zheanoblog.eu/desa-wallpapers/), Material 2 (https://zheanoblog.eu/material-2-wallpapers/) or Hira (https://zheanoblog.eu/hira-wallpapers/)