What's New – elementary OS 6 Odin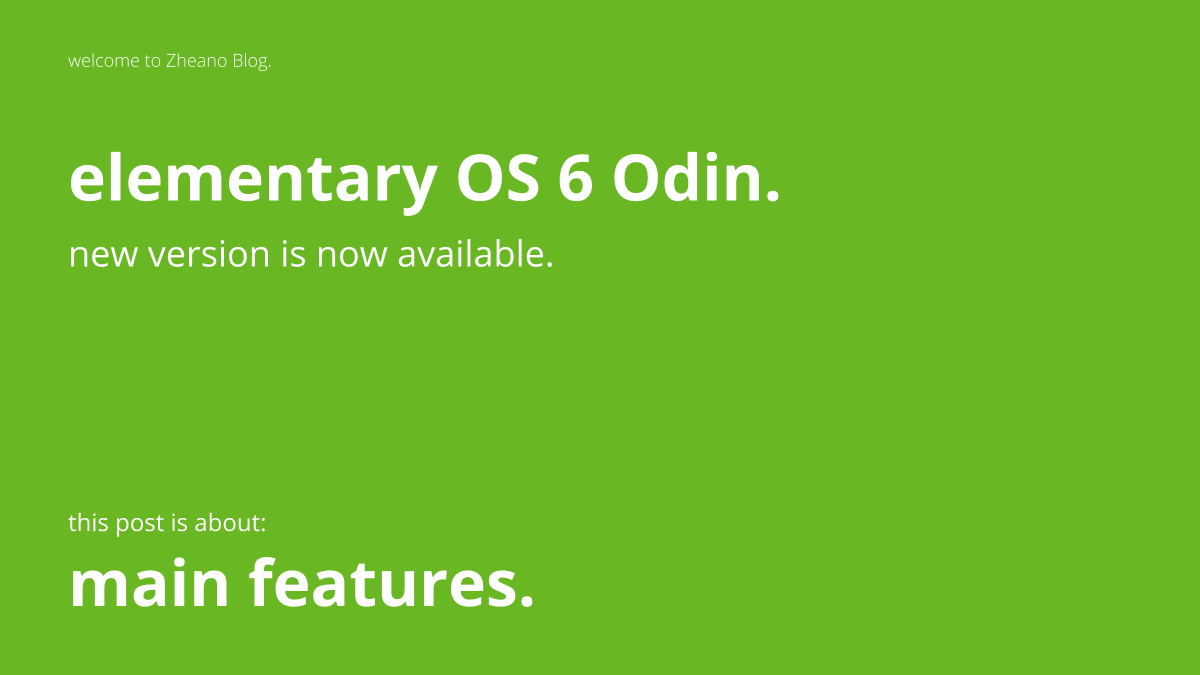 Welcome to elementary OS 6 Odin feature overview. The developers have been working hard to give us one of the most polished experiences for computer operating systems.
Odin is a huge leap into the right direction with a very familiar look and feel from previous versions. You can try elementary OS 6 Odin on your computer today. elementary OS team decided to keep the pay as you want model, so feel free to support the developers if you decide to give it a try.
As a part of the press, I've played around with the final version of elementary OS 6 for the past couple of days. I have a few first impressions so here's everything I've found interesting about the new release.
❗️For more tech news and exclusive content join Zheano Letter newsletter for free.
My Background
I've been a linux user for the past few years. Recently, I've switched to macOS, but I'm still a huge fan and user of linux. I'm still using Ubuntu on daily basis at work so I've never really moved away from linux. This new elementary OS 6 Odin release is a big deal. I love the attention to detail and design choices developers of this OS put into it.
I've been a huge fan of elementary OS 5 Juno and 5.1 Hera. Version 6 Odin brings quite a few new design and functionality changes. As a fan, I can't wait for the future of the elementary OS.
Best From elementary OS 6
Dark mode is finally part of the elementary OS 6 by default. There has been dark mode custom options available since Loki, but now elementary OS developers implemented system-wide dark mode. I appreciate this feature since the dark mode looks excellent.
New system colors are now also available to change the look and feel of the OS. I love to have a small amount of customization options. Linux can be highly customizable, but I love how elementary OS looks and feels. These small additions can really help improve the overall experience.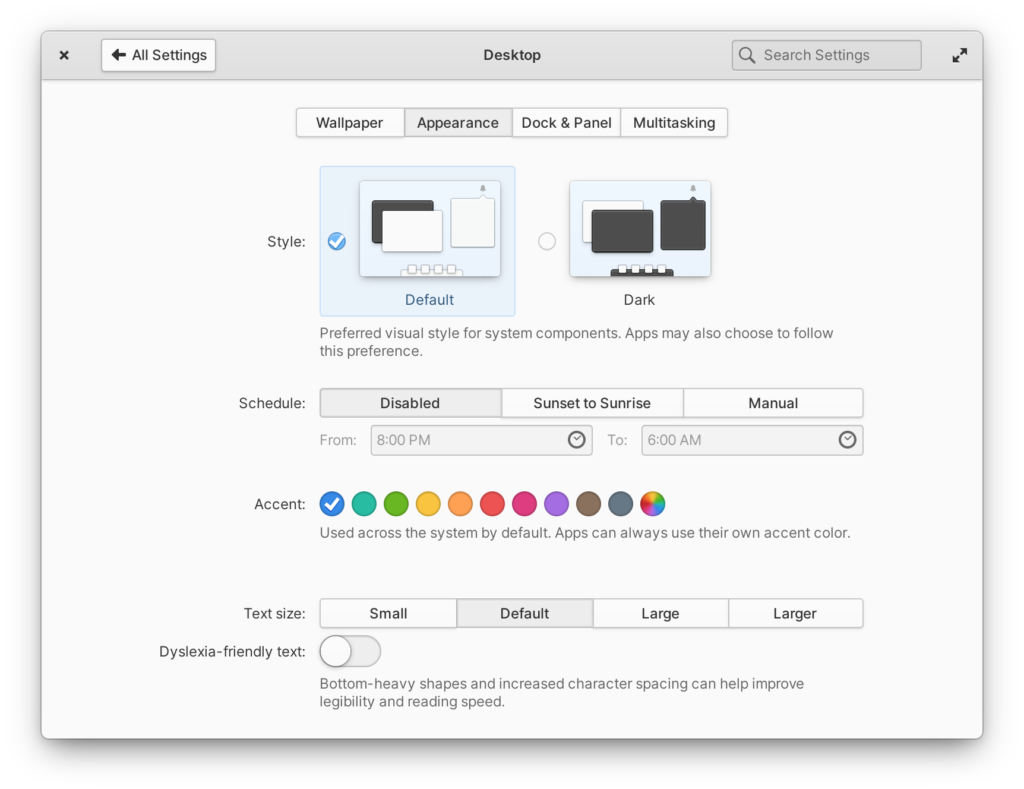 AppCenter, one of the best well-designed app stores available on linux also got a huge update. All of the apps are distributed as Flatpaks. This allows better overall management of the installed apps.
With Flatpaks elementary OS features sandboxing technology to improve privacy and security protections. The team has redesigned the permissions view to easier control what applications can do.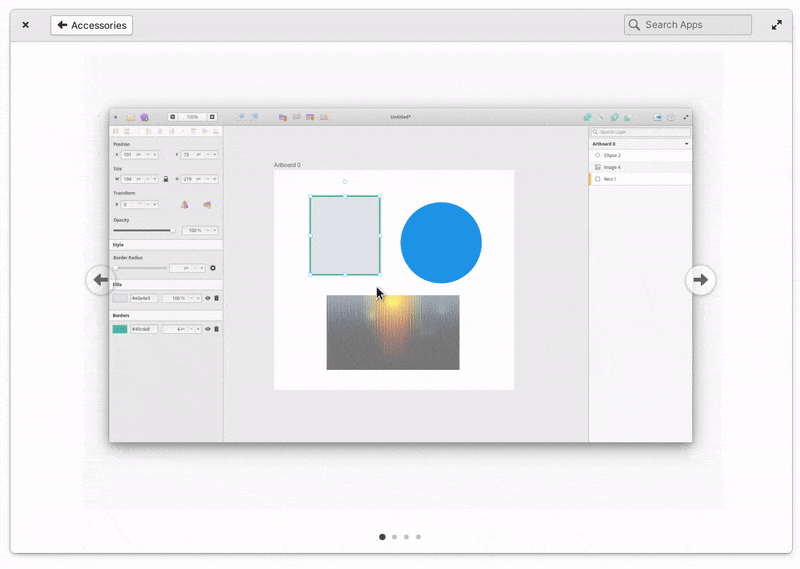 Multi-touch gestures is another feature that is now part of the elementary OS by default. Previously this feature was possible using a custom application, but now it works seamlessly with your trackpad without any configuration.
Gestures now work also in other places like clearing notifications, switching pages, going back and more. I think this is a great feature for new and old users since it improves user usability quite a lot.
Notifications also have a brand new look. I dig it and I think notifications can be an important part of every OS. The team has taken some time to completely redesign how notifications look and work. Although I usually have do not disturb turned on, I love the new notifications.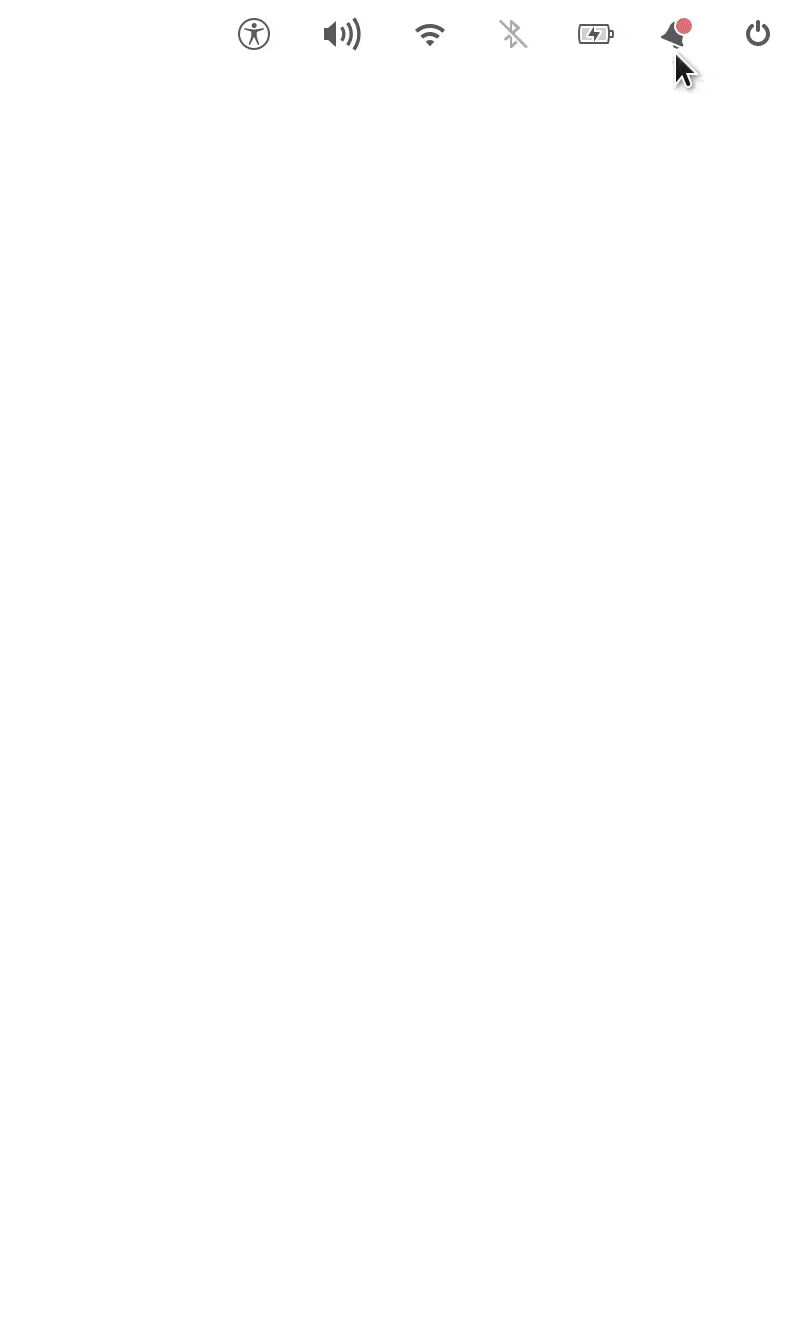 New tasks app and redesigns of some stock elementary OS apps are great additions in this new version. I like the simple look and the design of the new tasks app. I might even use it as my work to-do app in the future. elementary OS team also updated the design of the default browser app, mail, AppCenter, camera, files and more. The new design looks fantastic. I enjoyed the design of the default browser, however, without my extensions, it can't be my default browser of choice.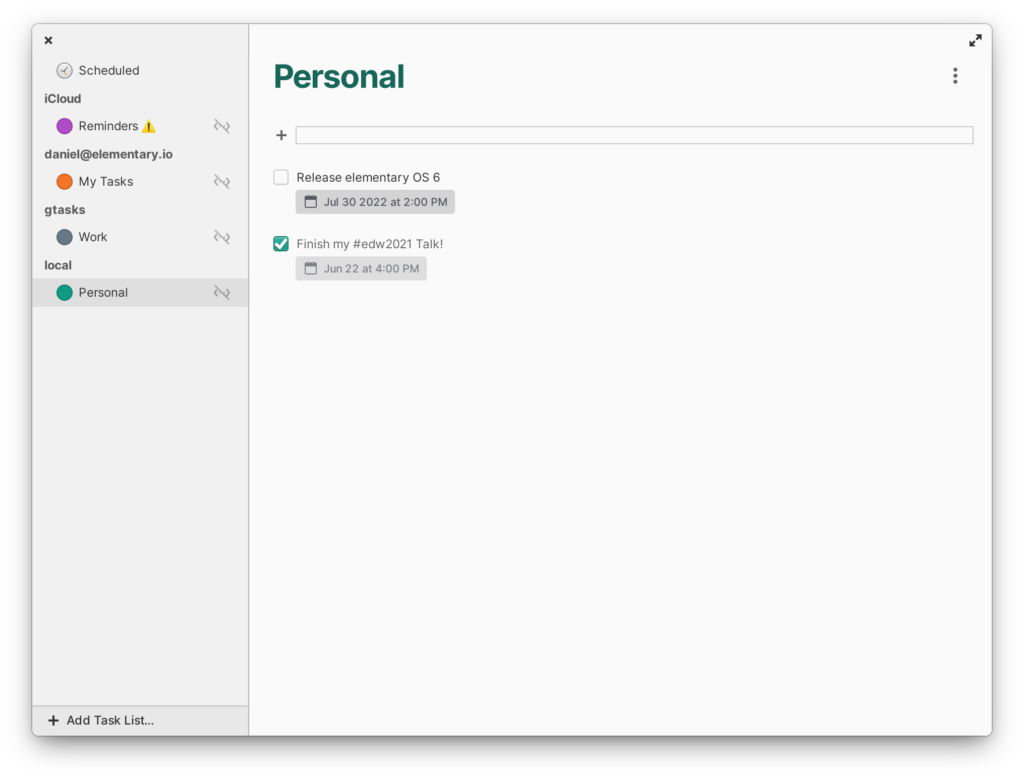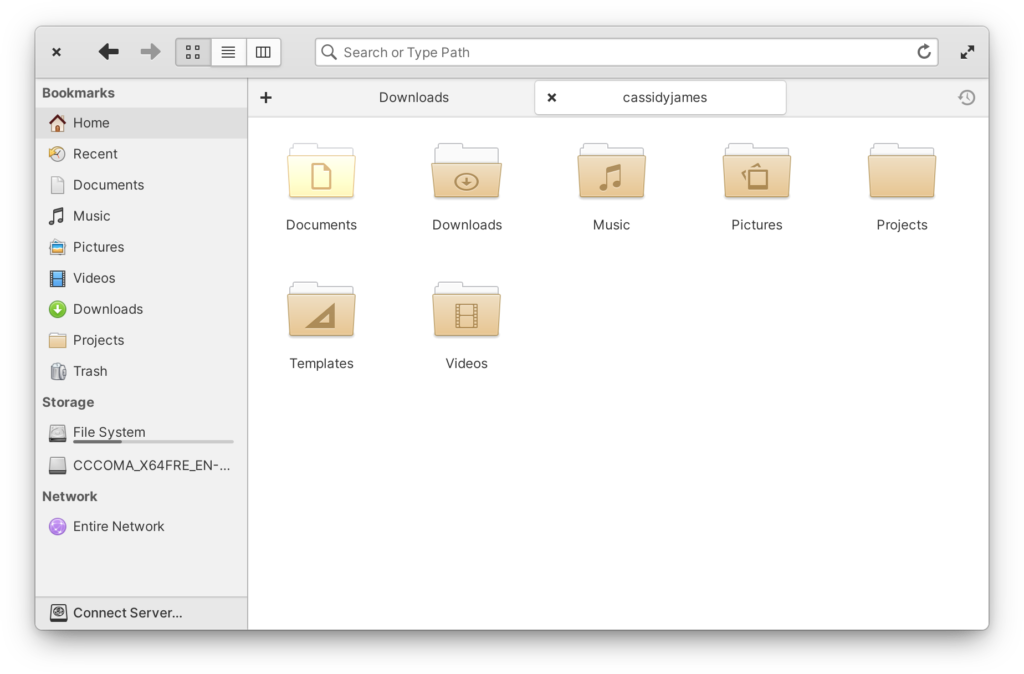 Updated installer is now also part of the elementary OS to make a great first impression in the installation process. I believe this new installer makes a huge difference for new users and is a great introduction to the elementary OS. Linux can sometimes be very uninviting, this new installer is designed to better introduce the OS and gives the user an easier starting point.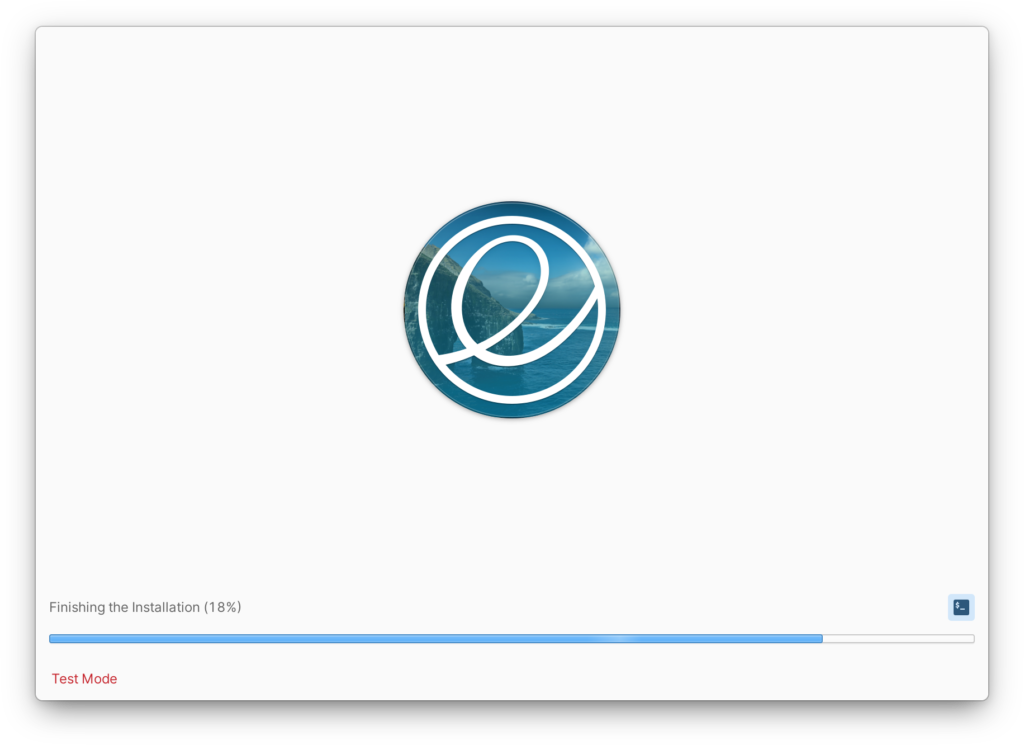 New Odin exclusive wallpapers are already available on Zheano Blog for you to download. You can learn more about these new wallpapers by reading this blog post.
These are some of the few new features elementary OS 6 Odin brought. You should check out the official release blog post here.
I love this new update. The hard work definitely paid off since elementary OS 6 Odin is the best elementary OS version to date. I had so much fun trying out the stable release for the past few days. I want to thank the developers for allowing me to test the stable release before the official release. In my opinion, elementary OS 6 is a big update to a very familiar look and feel of the 5th version.
For now, elementary OS is still my favorite linux distribution. You can now check out elementary OS 6 Odin for yourself. Go to the elementary OS website and download the new OS. Even if you're not into linux, you can still check out the new wallpapers from elementary OS 6 here.