All Pixel 4 Leaked Wallpapers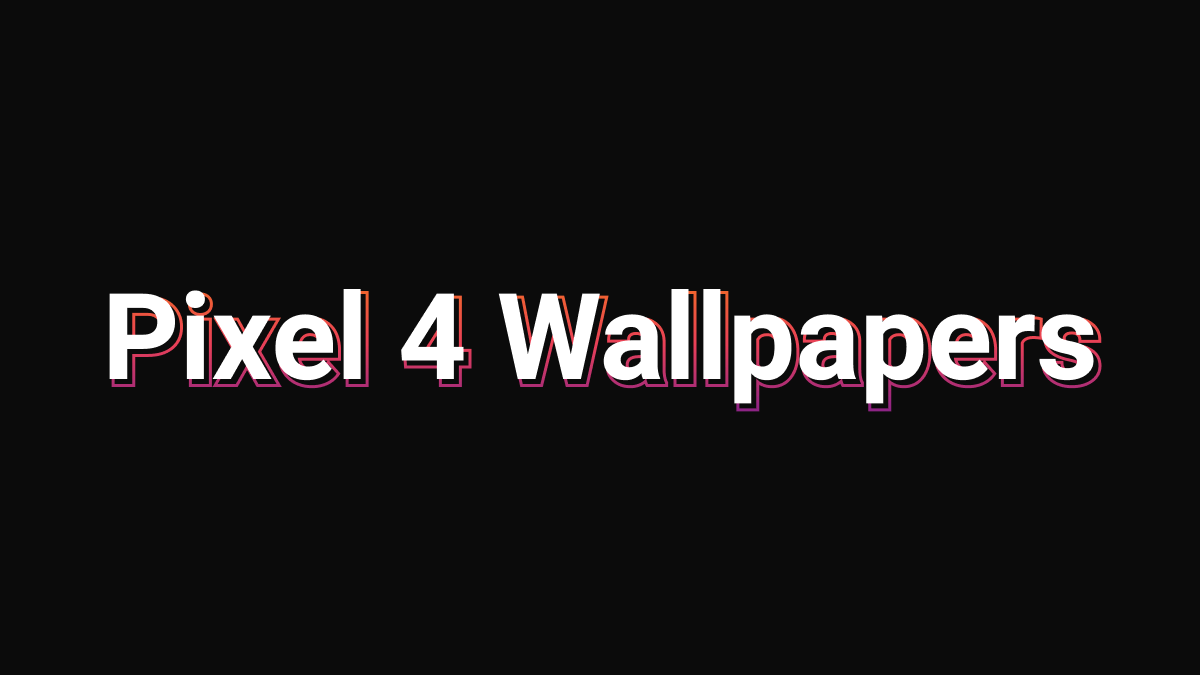 Today, October 15th is Google Hardware event, and we can't wait to see what Google has to offer. Here at Zheano Blog, we love to talk about technology, so days like this are quite significant for us. We've been reporting and recreating Pixel 4 Leakes, and it's wallpapers for quite some time. Today is the day when all of this is over, and we finally see the device. Google has probably other hardware and software things in mind, but we're sure that most people care about Pixel 4.
Are This Original Wallpapers?
Once Google is going to announce Pixel 4 officially, there might be some questions about these wallpapers, so we decided to answer some of them here. These wallpapers aren't original versions and are OUR recreation of them. Some of the wallpapers from the leaks might not be available on the production units; however, we decided to recreate them. Google might add new wallpapers; however, there is no current plan to recreated them since we don't see a point in that. Wallpapers that we recreated might vary from the original version in color, shape, size. We recreate all Pixel 4 wallpapers that you can find on Zheano Blog!
Pixel 3 Wallpapers
Yes, we started with recreating Pixel wallpapers last year with Pixel 3. It was a fun thing to do, and we still have a lot of fun this year. You can check recreated Pixel 3 wallpapers that were used for commercial purposes.
Check it out here: https://zheanoblog.eu/pixel-3-event-wallpapers/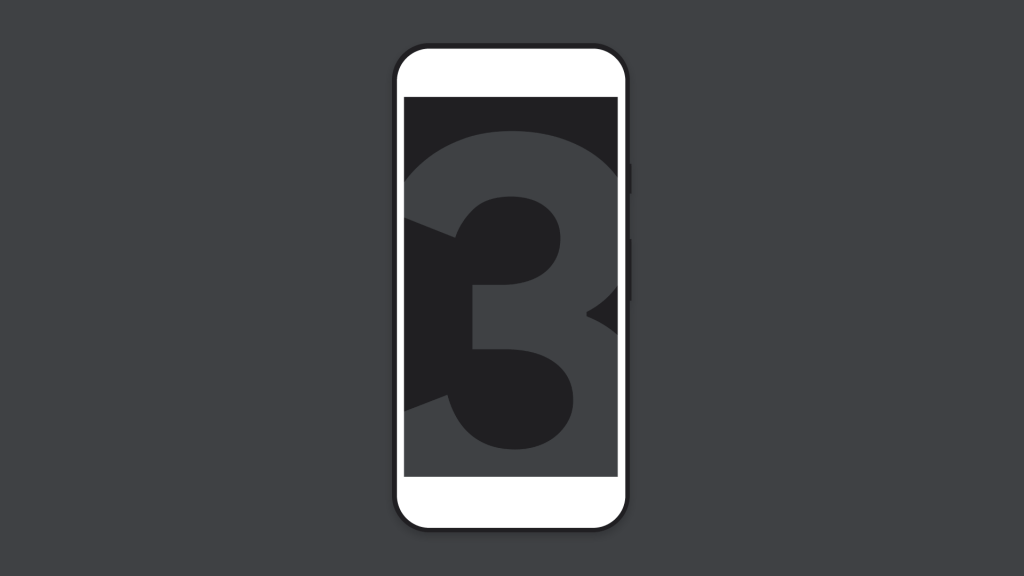 Pixel 4 Geometric
This was one of the first real-world leak that happened. I'm not going to write about the leak and how it happened. However, I will mention that with that particular leak, I was having a hard time recreating the wallpaper. One of the problems was also the notifications that covered one of the shapes, so I take a guess that wasn't correct; however, it looks pretty none the less.
You can download it here: https://zheanoblog.eu/pixel-4-leaked-wallpapers/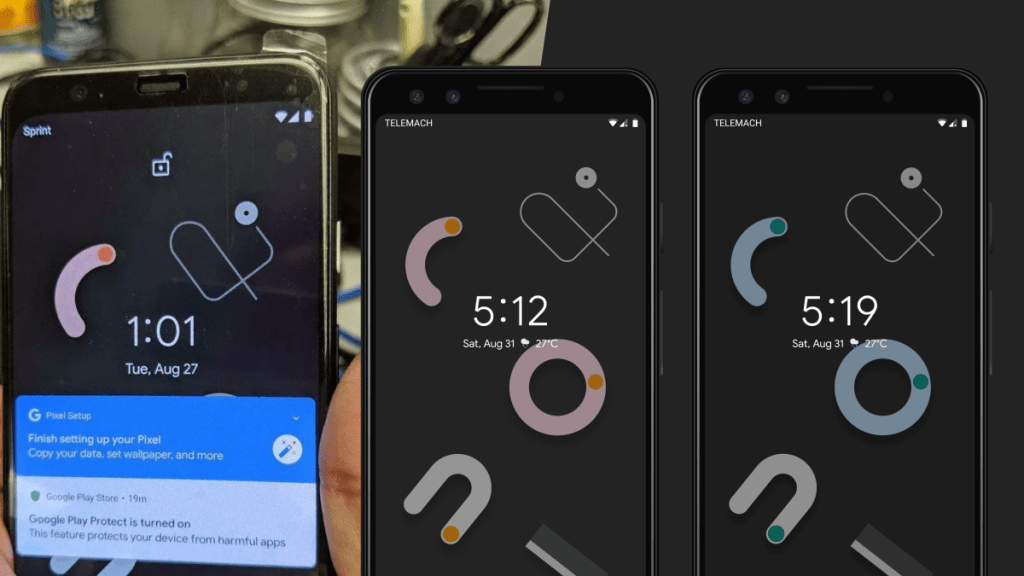 How do I know that my guess wasn't correct? Well, because there was another leak that previewed the same wallpaper. The resolution of that leak was way worse, but I updated the wallpaper with the finally known shape.
Here's the updated version: https://zheanoblog.eu/pixel-4-updated-wallpapers/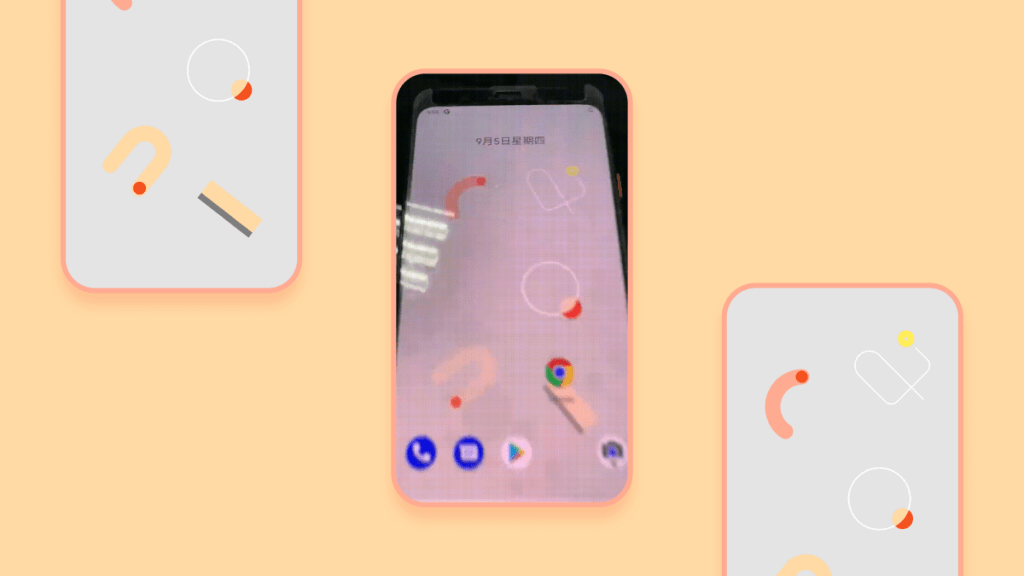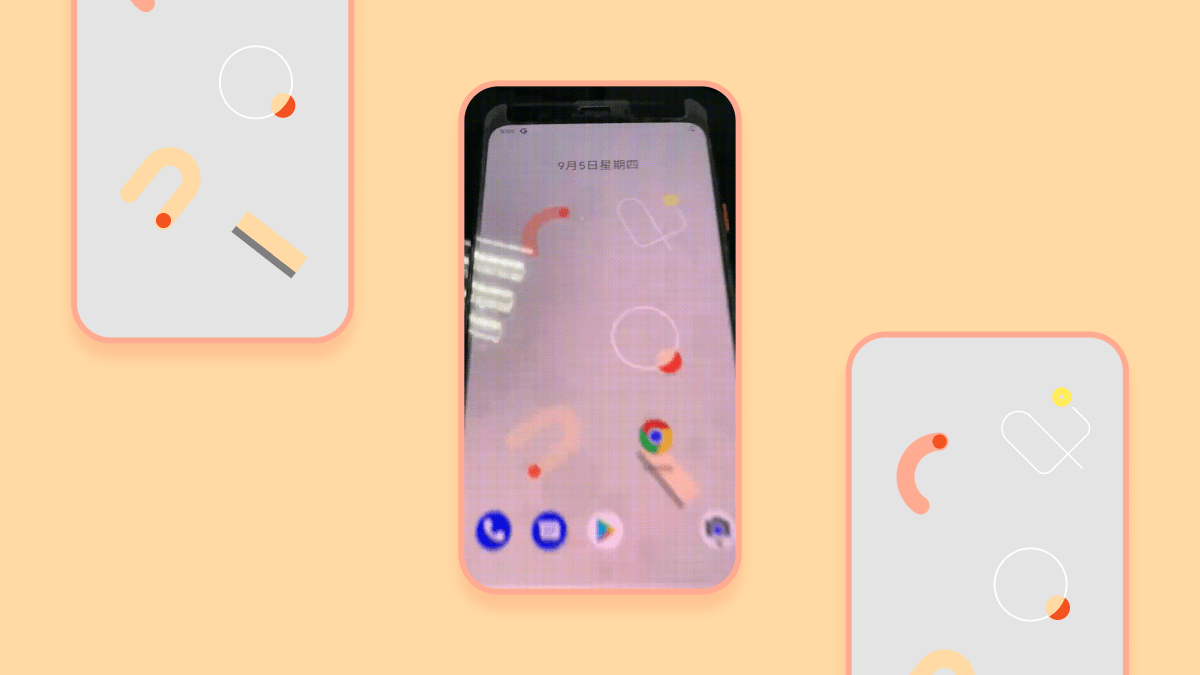 ---
We have been making wallpapers for years. If you liked or downloaded any Pixel 4 wallpaper, please donate. We will continue to post more content thanks to our awesome supporters. Become one now and enjoy Zheano Blog content.
Please consider donating. Zheano blog doesn't run ads or invade your privacy.
---
Pixel 4 Forest Wallpapers
Forest and Rock Wallpapers were the next big leak in terms of wallpapers. First, we got the photos of the wallpapers, and that was already amazing; however, a few days later, someone also leaked wallpapers apk. We confirmed speculations that those were live wallpapers, yet we still posted static and recreated versions from the leaks. We wrote a whole article about why static wallpapers are better, and we like them more. You can read that article for free here on Zheano Blog.
Download them here: https://zheanoblog.eu/pixel-4-forest-wallpapers/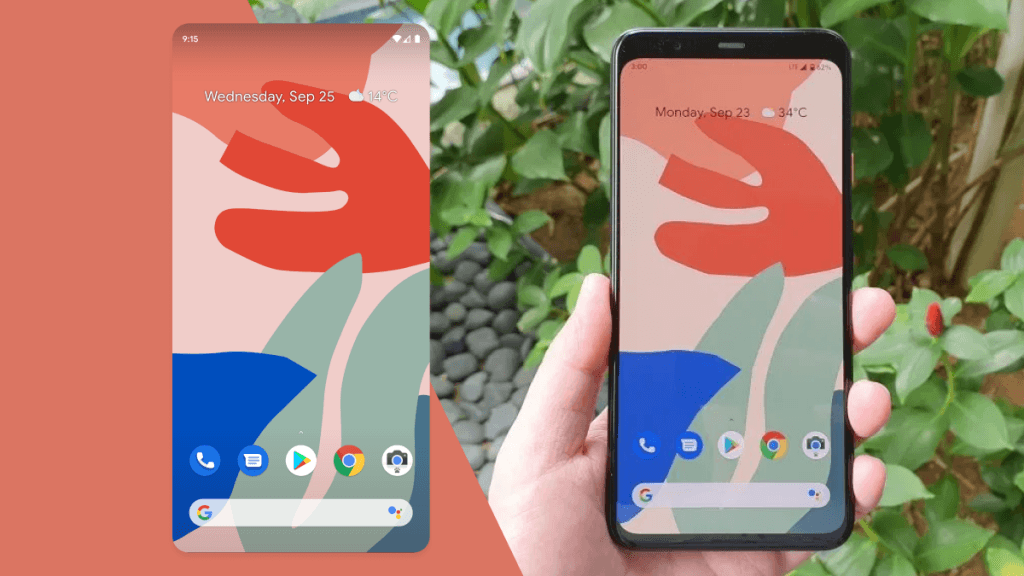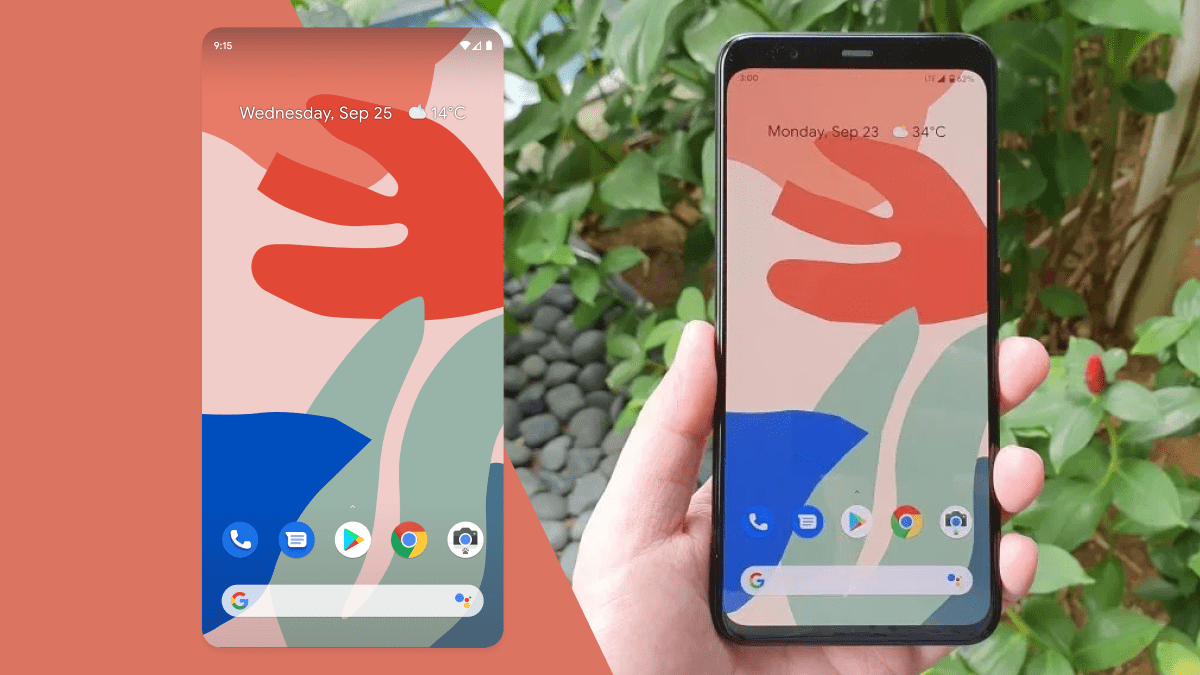 P4 Wallpaper
Pixel 4 P4 wallpaper is the latest wallpaper that was leaked. At first, I didn't want to recreate it since I didn't like it as much; however, quite a lot of people started contacting me. After so many requests, I decided to recreate this relatively new wallpaper but with a twist. I've designed four variants in total with another one coming in Zheano Letter on October 23rd. I've decided to incorporate Pixel 4 colors into the P4 wallpaper. So here you have four wallpapers to download, the original one and three Pixel 4 colors. The fifth version is a true black, and it is designed for AMOLED displays. You can get that version if you subscribe to Zheano Letter for free. Click the button below.
Get these wallpapers here: https://zheanoblog.eu/pixel-4-p4-wallpapers/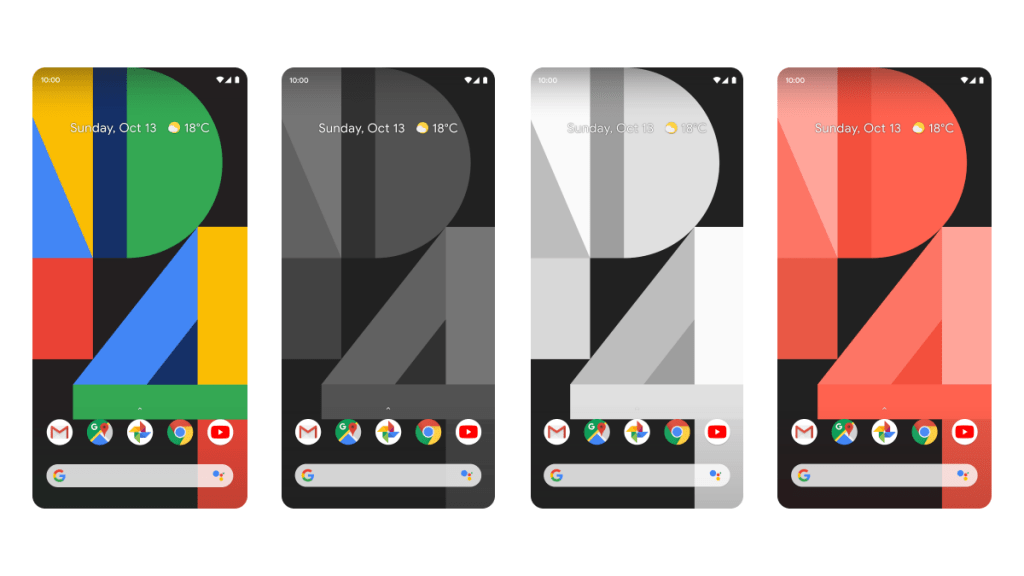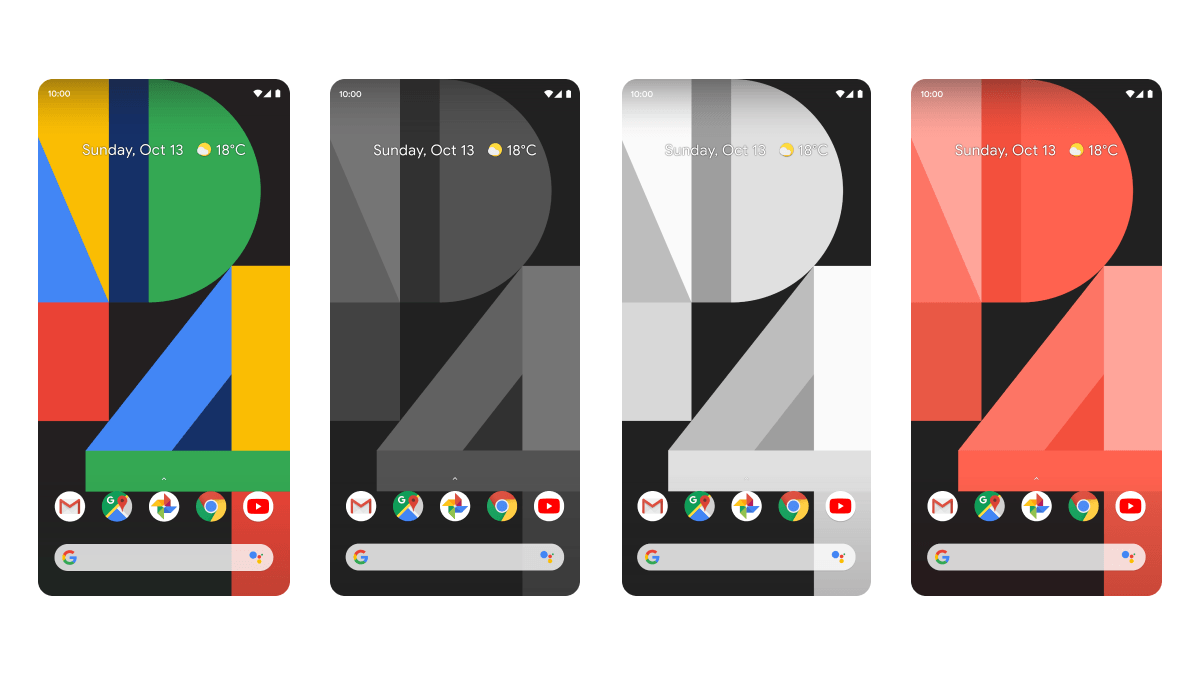 Community Setups
In the past few weeks, we've received a LOT of setups from our lovely community. We can't post all of them here; however, we're continually looking for new setups to post, so don't give up! We've seen so many great setups, and we're working hard to retweet some of them on our Twitter account. You can also post your setup on our Telegram Group. We're delighted when we see our wallpapers in action. If you have a great setup with our wallpaper, make sure to post it! Don't forget to tag us, so we don't miss it out!
Gorgeous wall by @zheanoblog
Absolutely love it ? pic.twitter.com/FuOZBZwpkl

— ??????. (@prativastava) October 13, 2019
Stock & Clean. Thanks to @zheanoblog pic.twitter.com/ZsTZrM6GYJ

— Shubham Yedke (@iamspyworld) October 11, 2019
Pixel 4 Walls by @zheanoblog
Widget by @ifHigor
Icons : OxyPie pic.twitter.com/scf4X6pdH6

— Bovas (@BovasJohn) September 30, 2019
I'm loving this setup so much! The wallpapers fits perfectly with instinct kwgt. @zheanoblog @zheano #androidsetup pic.twitter.com/ESU6FgpN5y

— leo decade (@leodecade) September 28, 2019
---
All these setups wouldn't be possible without our wallpapers. Zheano Blog doesn't track you or run ads. Please consider donating so we will continue working on wallpapers.
Zheano Blog doesn't run ads or invade your privacy.
---
Thank You For The Continues Support
We love it when you use our wallpapers and read our content. We are glad that so many people enjoy what we do. Thank you for viewing, commenting, liking, and everything you did to make Zheano Blog better. We love to create excellent content, and we will continue to do so in the future. Thank you to every single one of you who contacted us about the Pixel 4 leaks and other information. It was a pleasure working with so many of you!
Zheano Letter Exclusives On October 23rd
Yes, it's official next Zheano Letter is coming on October 23rd to all Zheano Letter subscribers. We have already shown Pixel 4 P4 exclusive content; however, we're working to provide even more exclusive wallpapers. Make sure to subscribe to Zheano Letter for free.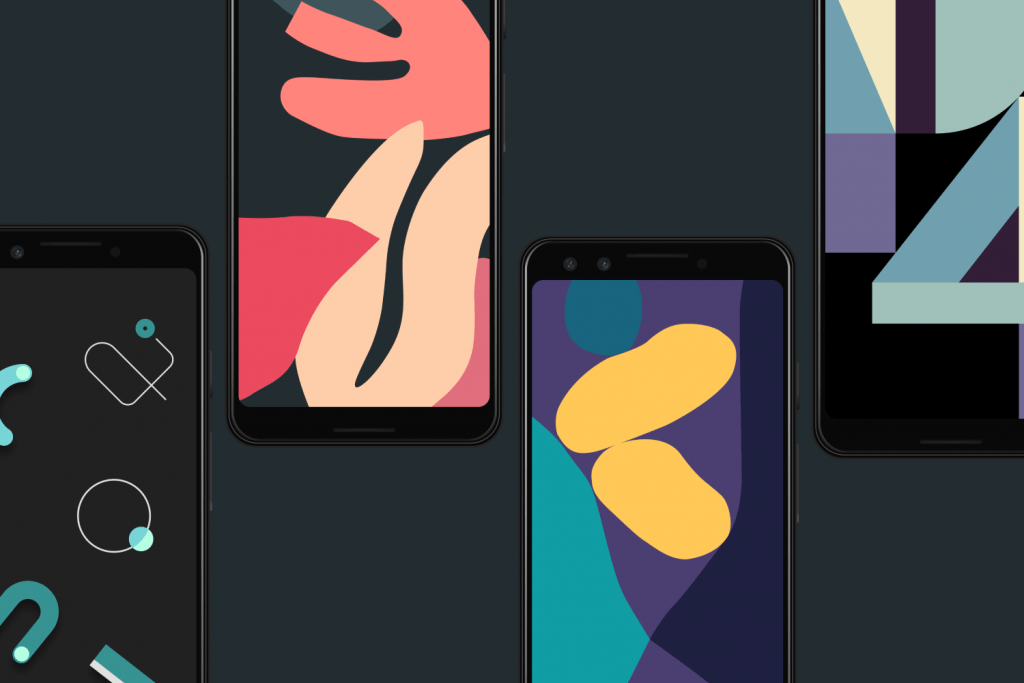 Consider Donating For Our Work
Zheano Blog's content is available for free for everyone. Our website doesn't run ads, and we value your privacy. We handle your data responsibly and never misuse it. In the past, we also published free apps and other content. We're also writing a free newsletter with even more content that is available for everyone for free. What I'm trying to say is that we bring considerable value to a lot of you. Our wallpapers are seen all over the Android community, and we love it! To continue creating more content, we would like to encourage you to support us! A small donation can make a huge difference.
With your support, we can continue producing projects like this one.
Conclusion
This is the end of a huge chapter. We've recreated tons of wallpapers and written thousands of words. Thank you for being here and enjoying our content. We will continue to make more content in the following weeks. Don't forget to tune in next year for even more recreated wallpapers. We recommend that you turn on browser notifications. This is a great way to keep in touch. We won't spam you and will only send you a notification when a new post is published.
We also have Zheano Letter that will include many exclusive variants of this year's Pixel wallpapers. Subscribe for free.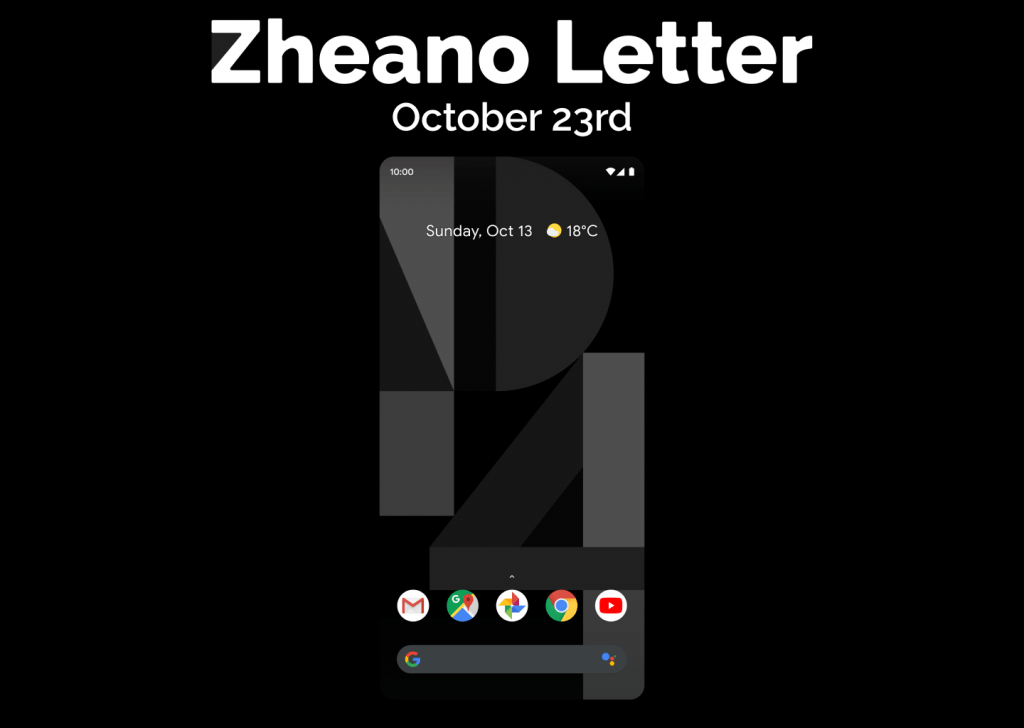 ---